A very warm welcome to all of you. It is our greatest pleasure to have you all with us to share our happiness for this lovely moment which you all would have known what it is by now. Let's celebrate this special day by giving our love and wishes to our girl of the day.
How are you all? Today is the 24th December, which means its a very special day for someone here in our Thendral forum. She joined IF on 30th September 2011 and stole everyone's heart with her lovely comments, she is a very friendly person with a golden heart. Come and lets wish her a wonderful year ahead.





If You Were Born Today, December 24:
You are extremely caring and responsible with those you love. You are determined and ambitious person.
Others find your way of expressing yourself especially intriguing and charming. You are courageous, very sincere, and enjoy some level of risk-taking in your everyday life.
She is witty, fun to be around, and charming. She is extremely popular
, interesting, and sociable person who truly loves people. She a peace-loving person who is sincerely concerned for others and always considerate of others. Down to earth, practical, and responsible and a hard worker with a strong will.
She have a sharp mind and a highly creative thinker. Others tend to readily sense her sincerity, and she possess a quirky, fun charm and sense of style. Seemingly fearless, she find her own way in life and determinedly achieve what she set out to do. Her sincerity wins her respect. She radiate a wonderfully positive energy that others are often inspired by her.


S
is for
Sunshine
, you always impress
H
is for
Happy
, bundle of joy
O
is for
Optimism
, a positive point of view
B
is for
Beloved
, everyone's friend
I
is for
Insight
, a clear and perspective view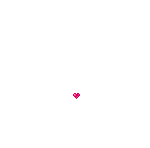 ~ O
ur
B
eloved~





(
Viswai123
)



Its Shobi Akka's birthday
...her birthday with out a prank aa
...If there's no prank for her birthday then definition for prank is wrong
...so Tanu, Shammu & Shubba came up with a super duper idea to prank our beloved birthday girl aka Shobi Akka
...Which is Tanu is mad at Shammu and ignoring her so Shammu is sad pulambufying to members in forum and through PM
...Shammu first aa PM-ed all members to act along with her and told about this prank
...then Shammu opened a thread saying Tanu Tanu talk to me
...That thread is full of Jaya Akka, Pearl, Shubba & Shammu's super duper performances
...what a performance by all
...we were shocked seeing how everyone turned into full form to prank someone
...and we decided to use Jaya Akka & Pearl in future pranks too after seeing there performance...
Best of all is Shammu asking if she should decorate the thread which she going to post saying that she and Tanu fought nu
Shammu sent a PM to Shobi Akka plus few members so that will activate Shobi Akka to pm her...if she send PM to Shobi Akka alone she might suspect nu added few other members names too
Everyday this Shammu sent PM to all just make Shobi Akka PM her
...What a dedication we all show if its prank
.
Poor Shobi Akka got sad and made Tanu/Shammu sad too for playing like this
...then we convinced our-self saying this prank is for 2 days and not 2months
Ithula few unexpected twists
.....after Shammu gave a lead...all these evil girls continued their performance with so much dedication on who is first in their performance...what a very strong competition between them
Gisel vera noticed a heated argument between Tanu and Shammu aam and tried to divert them aam
...Gisel full busy schedule la too didn't miss to show her signature performance
Hope Tanu returns her message aam this Pearl
...no reply na direct aa makes Shubba Akka to contact someone from Tanu's home
...Pearl u are no longer innocent...we spoiled u too...welcome to evil club
Jaya Akka a step above everyone
...Total shocker seeing how she got involved in 2 girls craziness...Jaya Akka va too we spoiled...epdi iruntha Jaya Akka ipdi aayita
Bhaghi enga epdi varuvaanga nu none knows but still comes to show her preset mark
Pooor Hollie too
Smiles too
Ratna Akka vera said that old Shammu is missing with out talking to me aam
This Haritha ka vera appo appo gives her grand entry with her terror acting
Shammu acting paarthu 1 min Tanu too got confused if she really fought with her nu
...Shammu how is this possible?
Shobi Akka u know something this Shammu girl got over excited over this prank and couldn't sleep till 2am yesterday as she want to see your reaction...nalla velai we planned this for 2 days and not for a month
Ithula one more shocking news enna na, Tanu and Shammu thought that someone is pranking them nu. Shammu pmed Esther Akka too and after reading her reply, Shammu fainted. Neenga kooda faint pannuveenga:
Shammu was confused whether Esther akka didn't read first pm in which she wrote prank starting nu or she is playing with her nu. But later Esther Akka revealed that she was just playing nu. What a relieve for us




It's your birthday time again;
It's true; there's no denying,
Another year has come and gone;
You know that I'm not lying.


So for you, the birthday person,
Here's what I want to say:
I hope this birthday's the best one yet,
In every delightful way.


So happy birthday to you.
Have lots of birthday fun!
May your birthday wishes all come true,
Even if you have a ton.


Instead of counting candles,
Or tallying the years,
Contemplate your blessings now,
As your birthday nears.


Consider special people
Who love you, and who care,
And others who've enriched your life
Just by being there.


Think about the memories
Passing years can never mar,
Experiences great and small
That have made you who you are.


Another year is a happy gift,
So cut your cake, and say,
"Instead of counting birthdays,
I count blessings every day!"
On your birthday, special one,
I wish that all your dreams come true.
May your day be filled with joy,
Wonderful gifts and goodies, too.


On your day I wish for you
Favorite people to embrace,
Loving smiles and caring looks
That earthly gifts cannot replace.


I wish you fine and simple pleasures.
I wish you many years of laughter.
I wish you all of life's best treasures.
I wish you happily ever after!


Happy Birthday Shobi Akka!


A true friend is hard to find,
Someone who is always kind.
Words of advice; freely share,
Helping hand, always spare.
A true friend is hard to find,
Someone always on my mind.
Listens, cares, and understands,
Hardships; mutually withstands.
A true friend is hard to find,
Someone like you! Let me remind.
Birthday greetings, from my heart,
This celebration, we must start.
Shobi akka (can never forget the prank we played against Shammy, with your name ka), Many more happy returns of the day.. Hope this is the beginning of your greatest, most wonderful year ever.. May all your dreams come true.. Happy Birthday!
Hi Viswai,
Wish you a very very happy birthday and a year full of fun and frolic as well as health and happiness in enough measure and of course a year of rocking comments!
Have a Happy Birthday Viswai!
Hope all your dreams come true and may you have a blessed year!
Happy Birthday Viswai!
May all your wishes and dreams come true on this special Day!
Enjoy your Day!
Dearest Shobi aka Viswai..

Wishing you a wonderful , happy and healthy life... Enjoy your day...
Happy Birthday...
Unga peru Viswai nu sollrathu vida Shobi nu sonnathaan nalla puriyuthu...
Dear viswa @ shobi
Thanks to you i had a chance to play same side goal
with both shammu and tanu
Have not interacted with you till now but
i guess no harm in joining in and celebrating your
birthday with the rest of us here
On this day, dance like no one is watching
sing like no one's listening,
Love like you will never get hurt
and live like its heaven on earth
Wishing you a happy birthday with lots of love and hugs
Dear Viswai,
Wishing U Many Many Happy Returns of the Day!!...God bless U with good health and happiness all thru the years ahead. Your comments are part and parcel of the forum and so entertaining. Keep Rocking as usual!. Enjoy your day and have loads of fun!!..
"A Happy Happy Birthday to U
"
Hi Viswai akka. I wish you many more happy returns of the day
May all your wishes come true. God bless you ka. I love your sense of humour and the way ur damage me. Its so lovely and happy that your part of TF. The best prank i got was with you name. Wow, unforgettable dayss.. Have a wonderful birthday kaa..
Hope your birthday is totally cool, really funtastic, wonderful, exciting, majorly awesome, rocking and HAPPY. Happy Birthday Viswai akka!
Wishing you a wonderful Birthday filled with celebration and cheer!
Happy Birthday and many happy returns of the day Viswai.
May your birthday be filled with sunshine and smiles, laughter, love, and cheer.
God Bless and have a wonderful Birthday!
May you have all the joy your heart can hold,
All the smiles a day can bring,
All the blessings a life can unfold,
May you have God's best in everything.
Wishing you a Happy Birthday
Dear Shobi Akka
May you have all the joy your heart can hold,
All the smiles a day can bring,
All the blessings a life can unfold,
May you have Gods best in everything.
Let the God decorate each golden ray of sun reaching you with wishes of Success, Happiness and prosperity for you, Wish you a super duper Happy Birthday Akka.
Dear Viswai!!
Happy Birthday!!! Many many happy returns of the day!! Enjoy!!!
Smiles












Wish you many more happy returns of the day
Shobi Akka
!
May all your wishes come true. God bless you
May your lives be graced with good health and you always find happiness
On your birthday, today, I wish you a year with loads of fun, excitement and beautiful memories. Once again Happy Birthday.
B
est
W
ishes
T
o
Y
ou

Shammu &

Tanu
Special Thanks to

Ratna,

Jaya,

Shubba,

Sri,

Pearl,

Hollie,

Bhaghi,

Haritha,

Gisel,

Esther &

Smiles
for helping with prank
Thanks to all the members who gave their lovely wishes




Edited by Nixkie - 23 December 2012 at 2:14pm