Originally posted by jayanti_dj
seven.He thinks nidhi spends too much of her time in aditi's company and is scared of "aditi-effect"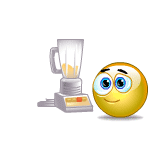 five.He is tired of being the ball in the match between DD and Nidhi !
one .He wants to sleep properly for some days !

What a pleasant surprise Deepaji... Two splendid super seven posts in a single day!!
Lovely reasons as always... loved them all... Fifth one is the most appropriate acco. to me...