She walked down the unfamiliar streets of New York city. It was her first day here as she had recently shifted her abode from India to the United States of America. She was a student of Mass Communication and was here to work for a reputed channel as a journalist. At least that's what she wanted. But as of now, she was given the position of an assistant editor and she was satisfied. She would progress slowly.
The December chills of Winter sent a cold shiver down her spine, as she wrapped her fur coat closer to her body and adjusted her feet in her thick, black, furry boots. A cup of Hot Chocolate in her hand and her phone in the other. Having no one known to stay with in an unknown country was tough. She decided to re think that portion.
No one? He lived here. Right here. In the same atmosphere that she was experiencing, in the same weather that she was bearing and in the same city that she was staying in. But she had decided not to inform him about her where abouts since she didn't want to burden him. Okay, cancel that! Not burden him. She just didn't want to embarrass herself in front of him.
They were childhood friends. Since she was 14 and he was 16. He used to come down to India every Summer break with his single mother to live with his aunt. His aunt was almost 60 at that time and she lived alone. Although Zoya, being her neighbor, visited her many times, she still felt delighted to see her own family once a year. His mother was a fashion designer in New York and he was in High school.
When Razia aunty first introduced them to each other, she was appalled at how flirtatious Asad was. He was born and brought up in the west. So obviously it was okay for them to be open minded and cool about everything. But she was new to this stuff and was hence a little taken back. Soon they became good friends and started hanging out together. The two months he was there went by in a jiffy as it was time for him to go back to New York. Meanwhile, Zoya had realized she was harboring silent feelings for him.
Then came the following year. They were in constant touch through Facebook and Whatsapp. Zoya also realized that he was beginning to make advances towards her by calling her beautiful all the time. She just couldn't wait for him to come around next year. One day they were sitting on the stairs and Asad asked Zoya out. She was slightly confused but said yes anyway. What followed was 2 weeks of dating and teenage madness. She was apprehensive about him kissing her at first but gave in later on. 2 weeks later it was time for him to go back. And this time she knew he wasn't going to return to India ever again and Razia aunty had decided to shift her base to New York now. Amidst tears and half-hearted promises, Asad and Zoya had parted ways.
And now, 6 years later, she was in his town. Not wanting to meet him and making a fool of herself, she had decided to keep him unaware of her trip. It was next to impossible that he would ever find out she was here. And besides, she was sure he had no memory of her anymore. It was 6 years back! All those lame adolescence promises seemed like a joke to her now. She was stupid and so was he. Or smart maybe. He had dated her, kept himself busy in an unknown country and had gone back. Whatever it was! He was her first kiss after all. She snorted, now that she thought of it, it wasn't that great either.
She went and sat in a Caf whilst ordering another hot chocolate for herself.
"One chocolate please." She murmured engrossed in her novel, totally unaware of an intent gaze on her.
"Zoya?" She heard her voice and frowned. She twisted in her chair and saw a pair of dark brown eyes on her.
"Is that you? Asad?"
"Oh my God! What the hell?!" Asad got up from his chair and engulfed her in a hug as she hugged him back.
"Damn it! Tell me I'm dreaming!" Asad said with wide eyes.
"You ain't buddy! I'm here." She said trying to analyze that how in hell had they ended up meeting here?!
"Shit. How come you're in the States? Why didn't you inform me?"
Zoya fell silent as she heard him. "Uhhh..I lost your number! So couldn't contact you."
"This has to be the wackiest Christmas ever! Are you alone?"
"Huh?"
"Alone Zoya? Or with someone?"
"Well I'm alone as of now but-"
"Great! So tonight you and me! Dinner at my place!" He blurted out without letting her complete her statement.
"But Asad I-"
"No buts Zoya! Here's my number and my address. Be there by 9 pm alright?" He handed her a piece of paper with his number and address.
Zoya looked uncomfortably at him. "Come on Zoya! Just dinner! Besides its Christmas tomorrow! You wouldn't wanna celebrate that alone right?" He nudged her.
"Okay, I'll make it!" Zoya said with her beautiful smile as Asad picked up his coat.
"I'm really sorry babe, have a surgery to attend. I'll see you tonight!" He said. Placing a soft kiss on her cheek he walked out of the Caf wearing his coat. Zoya stood there surprised. She had to eliminate the awkwardness from between them.
She stood outside his apartment, precisely at 9:30 pm. She had had a little trouble navigating her way through the new city but she finally found it. She was dressed in a black knee length, tube dress without any work on it. She knocked at the door softly as it flung open and she saw him, dressed in a white shirt and blue denims with a black waistcoat. He looked hot.
"Hey! Come on in!" Asad welcomed her in and she walked in.
"Wow. This place is really nice." Zoya said as she looked around and noticed every nook and cranny of his tiny little apartment.
"Nice? It's still nothing compared to what I had in mind as my apartment!" He joked and shook his head.
"Never the less, at least you have a place to stay right now. I'm still looking for an apartment!"
"Really? Why is that?"
"No contacts here so it's gonna take some time right?"
"I am your contact! In fact, I'll propose to you a direct deal. Why don't you move in with me!"
"What? Asad..with you?" Zoya said unsure of what she should say.
"Yeah!!!" He said cooly, making themselves comfortable on his small couch.
"I'll..I'll think about it!"
"Where are you staying now?"
"In a small hotel close by."
"And you think that's very safe, nahi?"
Zoya smiled hearing his Hindi pronunciation as he scowled.
"Not again Zoya! You've been doing that since we were kids!"
"Well, you sound funny!"
"I've been here all my life so obviously my Hindi wouldn't be very beautiful, right?"
"Right." She added with a chuckle.
After a few moments of silence he asked.
"You remember Haseena Bi?"
"That fat ass?" Zoya recalled her huge figure.
"Yeah, her! She's so irritating! Can you believe it? She's forcing mom to get me married!"
"So what's wrong?" Zoya asked casually.
"What's wrong?! Seriously? I still want to live man! Besides, I wanna get married to a girl I love. Not some chick from Bhopal!"
Zoya shifted uncomfortably in her seat. So he did not want to get married to a chick from Bhopal. He can never get married to me.
"Yo! Beer?" He offered her a bottle of beer. She took it from him.
"Damn it! You do have beer ehh? I was just testing my luck." He chuckled, initially shocked.
"A lot has changed since then Asad."
"I know. I can see that." He eyed Zoya with a piercing look.
"What?" She nudged him as he kept looking at her.
"No I mean..look at you! You were so..what do you call that? Yeah..bholi bhali! And now, here you are! Looking utterly sexy and having beer with a guy!"
"A guy? I'd rather call you my ex boyfriend!"
"Oh yes! How could I forget? We dated for a week or two right?"
"Yeah, two weeks! You were my first kiss."
"LOL. I remember that. So apprehensive! You would really test my patience sometimes!" He grinned recalling her childish behavior.
"Test your patience? Seriously Asad? I was young and you were my first boyfriend. I had no clue about these things!"
"But I have to tell you, you were awesome!" He remarked, creeping her.
"Shut up! Eww..you are gross!"
"Haha. Well, now that you're gonna be staying with me. You better get used to the dirty talking!"
"Oh I'm already used to it! I remember your disgusting jokes on every person passing by."
"I know right? Aaahh..what days! Absolutely nothing to worry about." He said.
"I know. Specially regarding our future! I miss those days."
There was an awkward silence for a few minutes. They sat near the window looking at the snow fall from the sky, covering the ground white. It was a sight to see and a moment to capture. The beauty of the scenario could make any one fall in love. The chills, the wind and the company was perfect.
Asad looked at Zoya from the corner of his eyes. She had turned out to be a true beauty. When they were together long back, for him it was nothing more than a fling. But today so many things had changed, they were in a different place and at a different level. He was so sure she had a thing for him, but being the girl she is she would never ask him anything. Asad couldn't overlook the fact that she had turned out to be so beautiful and all he was wondering during the lame conversation was how could he kiss her. But now he couldn't hold it any longer. He wanted to take this ahead.
He put down his beer bottle and approached her as she gave him a surprised look. He told her to stand up by beckoning through his fingers. She raised her eyebrows but stood up. Before she knew it, he had brought his lips down to hers and merged them as one.
Zoya was terrified at first, but then she gave in. I mean, who wouldn't? As she snaked her hands around his neck and pulled him closer, he got his cue and picked her up in his arms.
"Asad..wha-?" She broke the kiss for a second and tried to talk but he intervened.
"I know you are attracted to me, ever since we met, ever since we kissed, ever since I left. You've wanted me." He tried to control his rapid heart beat but all in vain as he crushed his lips back on hers.
"I guess I feel so too." He said inaudibly.
As the clock strung 12 they broke apart.
"Merry Christmas, Zoya." He said in a mere whisper.
"Merry Christmas, Asad." She traced his jaw bone with her delicate fingers.
As he took her another kiss she let herself lose. She had to say, this was by far the best Christmas ever.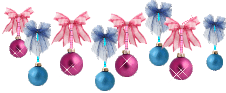 Entry #2
Bichhde The Kinare Mil Gaye
6 years later in a small house in dheradhun
Allah miya whats wrong with you ami ? wake up na muhje school ki liye late ho ra hai
Allah miya whats is wrong with this girl Aasiya Amna ahmed khan its only 7am time hai says zoya
Ami ya tho you're sleepy ya incredibly foolish 7 nahi 8am hai
Kya 8am allah miya what wrong with you zoya itna late kiase uff she jumps out of bed
They quickly get ready
She leaves her at school then goes to work
On the way home Aasiya is waiting for her ami it is snowing and very cold
She sees a puppy on road a car is about to hit it aasiya runs in the middle of the road and saves the puppy she almost gets hits the driver quickly stops they all hear break screeching
Aasiya just loses her balances andfalls on the road but is fine other then afew scrapes
When a tall man ina 3 piece matching suit gets out
Beta are you ok? He asks
She turns around and her innocent angery choloates stair at him
Allah miya whats wrong with you she says
The man is shocked hearing this
Aasiya continues aap na kaisa drive kare the ?
Beta dehko galati meri nahi aap ki thi aisa road pe nahi run kar the says the man
Galati meri nahi aap ki hai uncle yeh puppy was going get hit by your car
Incredibly foolish way of driving he could been hit she holds the puppy
Meri bag she puts the puppy down near her and picks up her things she is making sure all crayons that fell out are perfectly placed back in the correct order
One crayon wasn't placed right she fixed it the man notices that
And her tiffin was fallen and she took her hanky and whipped the small micro spot of food that was on it
There done perfect she says
Muhje jaana hai she walks home
Yeh larki tho bilkul nahi what am I thinking
His phone rings
Hello asad ahmed khan speaking he says
Haan akram im coming
Aasiya gets home ami ami she says
Aasu my gudiya your home says a guy
Ayan Chachu she runs in his arms
Chachu im hungry muhje kuch kahanna hau she says
Yeh lo gudiya pizza he says
Yay she says they both are eating pizza
Allah miya chachu yeh mess dehko
Sorry meri ma uff yeh mess they ek chota crumb tha
Acha ab yeh sab choro home work karo aap ki ami will be here soon
Ok chachu she says
Zoya comes back home
Thank you ayan aaj bhi aasiya ki saath the she says
No thanks she is bhai ki beti yaar meri bhi kuch lak thi yeh he says
Allah miya whats wrong with you ayan yeh meri beti hai please woh
khadoos n Akdoo Zille-ilahi ka naam mat lo what he did na uske baad either me or aasiya unke kuch hai she says
ok ok arsa kya hai
irshad says zoya
kyun ho khafa yeh tho bayan kijiye
kar do maaf agar hua hai koi bhool
chalo yeh fool hi fool hai hogya hai yeh bhool ab sazaa de do par sorry tho kehne do
ek aur fool ko jo lagthi hai phool
she smiles
ok maaf kiya
suno muhje office jaana hai ill be late tho tum dono theek hoge na says ayaan
haan jao office ko key hai na aap ki paas don't ring the bell warna aasiya will wake up she says
later that night 1am
it's a huge winter storm its snowing very heavily all roads are blocked
a man car gets stuck near a house
he rings the door bell
allah miya whats wrong with ayaan I told him not to
kahi koi aur tho nahi hai mera pepper spray kahan hai aur cell phone
she walk down she sees a man standing there his back is to door
kaun hai? She says
actually car is broken and it is a snow strom can I please come in mere ami bhi hai mere saath
she opens the door
suddenly a huge breeze of snow comes her face is hidden by her hair
he turns she slowly moves her hair
they see each other they are shocked
his mom comes there too
zoya she says phoopi ami
she hugs her
aao na she says suddenly they hear a lil girl scream
aasu says zoya and runs up to the room
asad and his mom run there to
they see a lil girl crying
allah miya whats wrong aasu gudiya says zoya
ami I had a bad dream she crys and hugs her
baby don't worry ami hai na yahaan
aap ki pepper spray kahan hai she says
baby yahaan kyun muhje do agar phir dream hua tho ill spray it
assu yeh dream hai dream no pepper spray baby says zoya
how incredibly foolish I am ami muhje daar lag ra hai please woh
Zille-ilahi ki story phir bolo
Ek pyaari se larki thi aur ek Zille-ilahi jo khadoos n Akdoo tha
Par ek din fight kar the kar the pyaar hogya .. phir uske baad unke shaadi kar liye ' par woh larki aaye thi usa se apni abbu kofind kar ne aur jab unke abbu mile
Who khadoos n Akdoo Zille-ilahi ko jab pata tha ki larki ki abbu who hai jo unke ami ko aur uske gahr ko ruin kar main haath hai who larki bola get out meri zindagi se they is nothing between us I hate you I never want see your face again . aur raat ko who larki ko he kicked her out he took his evange out on the innocent girl ..uski koi galati bhi nahi thi '
Phir ami kya hua who sry bole Zille-ilahi kya aur phir happy ending na?
Nahi assu you always sask same thing iss story main aisa nahi hua par
Who larki na door chale gaye she came here
Aue thode din baad allah miya usko ek pyaar si hoor diye (angel)
And the hoor name was aasiya uske baad who larki phir se jiye uski yeh pyaar se gudiya ki liye
Suddenly aasiya is asleep she kisses her forehead and covers her
Zoya looks up and sees asad and his mom in the door way
Phoopi ami come na ill make coffee
Asad stop her and grabs her hand and pulls her
Ouch leave me
No damn it yeh kya hai why didn't you tell m about Aasiya? Yell asad
Dehko mr. asad ahmed khan leave me bola kya tha? Huh she says
She is my daughter damn it he yells
Shhh she is sleeping kis haak se huh
Allah miya whats wrong with you mr. asad ahmad khan? You said don't ever show me your face again I don't to ever talk to you get out
Tho why should I have huh ? im capable enough to raise my beti and I have
Suddenly aasiya sees asad holding zoya
I said leave me she says
Suddenly aasiya gets up goes to asad pulls his shirt he looks at her
She calls him close he smiles and bends to her she smiles then sprays pepper spray in his eyes and kicks him
Mere ami se door raho she says
Ouch he yells
Dilshad has hands on her mouth
Allah miya whats wrong with you aasiya say sorry abhi yells zoya
Nahi ami yeh tho
I said sorry bolo
Nahi ami
Who is he ?
Aasiya amna ahmed khan sorry bolo yeh aap ki abbu hai says zoya
Kya gande hai yeh aap ko chor diya tha I hate him she says
Aasiya yells zoya and slaps her izzaat do aabu hai
She crys
Aasiya beta
She moves away
Zoya yells asad usko thapar kyun mar re bachi hai ?
Don't interfere asad mere beti hai yeh she says
Meri bhi hai damn it
Dilshad goes to aasiya and hugs her
Assalaam aylikum mein hoon aap ki dadi she says
Dadi yani ami ki phoopi ami she hugs her
Ami says aap ache ho
Aap ki ami achi hai beta says dilshad chalo lets sleep she takes her
Tum dono go down and talk she says
Zoya is in the kitchen making coffee
You shouldn't raise you hand ata 6 yr old he says
She ignors him I was just teaching my daughther to respect elders bas
Yeh lo a warm wet rag whipe your eyes she says
Next few days
Aasiya was outside playing in the snow
Asad was also there he was helping her build a snow man zoya had tears in her eyes
Dilshad put her hand on her shoulder
I know tum ko kaisa lag ra hai jab asad ki dad ko dehkte hoon I feel the same who dard nahi jaa tha zoya
Ami main kya karoon waqt sab theek kart ha she says
Aasiya calls them out to play
They are throwing snow balls at each other and running around
Zoya is running and slips asad cathes her in his arms they have eye lock
Suddenly asad gets hit by a snow ball n his face he drops zoya
Ouch allah miya whats wrong with you Zille-ilahi he smiles as he hold his eyes where he was hit
Zille-ilahi itne dino baad sun ra hoon
She ignors him but notices he is hurt she goes near him and cups his face blows in his eyes
He is looking at her eye lock
Suddenly bhai they hear
Ayaan he says they hug
Kaise ho bhai
They all go inside
Dilshad tells ayaan that both zoya and asad still love each other
Don't worry bade ami main kuch kart ha hoon
At night zoya sees a shadow she screams
And asad runs to her
Zoya kya hua? Zoya open the door
He goes to push door open but she opens it
He falls on top of her they are so lost in each others eyes
Her hair is on her face he moves the strans behind her face she trys to push him off her he doesn't move
Zoya please maaf karo muhje im sorry I shouldn't have taken out the anger of what your abbu did to my family out on you
But I only wanted him to know what it felt like jab unke beti ki saath hua he knew says asad
Jo phoopi ami ki saath was wrong what you did was wrong what is difference from you and your dad ?
Agar koi yeh sab aasiya ki saath kare tho ?
Sorry se kya hota asad you hurt me deeply move she pushes him away
Zoya im was wrong I know but I love you infact past 6 years se I was still in love with u and missed you
Ab iwant you and aasiya with me ghar chalo
No muhje nahi tumne aasiaya ko chaiye
No he cups her face I want you I love you suddenly lights go out she hugs him tightly
He kisses her cheek and forehead 'and her neck
She melts in his arms
And kisses him back passionately he takes her to bed
Next morning she wakes up in his arms
Allah miya whats wrong with me
She jumps out of bed
Yeh kya hua jo bhi hua acha hai
Galat hai
No tum mere wife ho
Wife ab yaad aaye wife hoon huh aur 6yrs back thab
Zoya please maaf kardo you love me to he says
Just leave please
After awhile they are ready to leave
Zille-ilahi you're forgetting something she says
He turns kya? Sab tho hai right ami
Ji nahi you forgetting your biwi and beti
She runs in his arms
I love you she says
I love you too he says
Aasiya runs to them asad picks her up in his arms
Ghar chale he says
Haan she says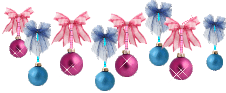 Entry #3
Snow is magical?
The sight that met Asad Ahmed Khan's eyes on the morning of the 24th of Deember was an extremely strange one. However, he should have been used to such things happening around his house. After all, there was nothing strange about a petite woman dragging a Christmas tree that was twice her size across the living room; especially if that woman was Zoya Farooqi.
'Kya main jaan sakta hoon ki aap kar kya rahi hain?' Asad should have known better than to ask, considering whom he was talking to.
'Allah..Miyaan..what's'*puff*..wrong..*huff*..with'you?' Zoya panted as she struggled to carry the tree across the hall. She finally couldn't take it anymore and just plopped herself on the ground, catching her breath, the Christmas tree being forgotten for a few moments. 'Instead of helping me carry this ginormous thing, you're asking me what I'm doing. And you tell ME that I have no sense of 'tehzeeb''
Asad placed his hand on his forehead, slightly massaging it; this girl was going to give him a total headache. 'Fine, now that you're seated so peacefully, MAY I ask what you think you're doing?'
'No you may not. But since I'm such a nice person, I'll tell you! I, Mr. Akdu Ahmed Khan, am planning to celebrate Christmas. And before you go into any lectures of how I have no respect for my culture or my religion, I'll have you know that I'm doing this because I think it's a nice concept. Family gets together, there is snow, and everything just becomes beautiful. There isn't anything more than that. I respect all religions, all cultures and I believe in celebrating all festivals; not to their full extent because I won't know the history, but because festivals in general, have colourful vibes to them, and therefore, I celebrate them'.
Asad couldn't believe his ears. Here was a girl, sitting cross-legged on the floor, looking adorable and very much like a child, but her talks were that of a mature woman. She was someone who knew what she thought and felt and wasn't afraid to defend her opinions. She had changed him from someone who was totally a narrow-minded person to someone who was more open to suggestions; and that was a change that he liked within himself. There hadn't been anyone who had the guts to talk to him the way she did; there hadn't been anyone who could put him in his place. She was like a breath of fresh air in his otherwise monotonous life.
'Alright then, I'll let you get to it. I would help, but I have tons of work. I'll get Ayaan and Tamatar to help you'.
Zoya was stunned. Never had she expected something from someone who was such a big Sadu. She figured that whatever she was saying was finally being absorbed in his otherwise closed mind; and boy was she glad!
'I have one question though.'
Zoya's eyes lit up like a child who had just been given permission to eat candy. She eagerly nodded her head, waiting for him to ask whatever it was, so that she could finally carry on with her preparations.
'How do you plan on bringing snow here? I mean, you're in India, not NYC and it hasn't snowed in Bhopal for as long as I can remember'.
Asad felt guilt engulf him as her face fell upon hearing his words. 'But, it isn't Christmas without snow.'
'I understand that you're attached to this very idea, but think about it. There isn't anything you can do about snow, but go ahead with the rest of the plan'
He felt like such a jerk for killing her buzz and having her sitting there on the floor with her head in her hands. She slowly got up and got to work. Nevermind the fact that there wasn't any snow; she would have to make do with the rest of the festivities. With a small smile on her face, she continued her 'tree-dragging' process.
Asad had to give it to her; she was a spirited girl. There wasn't anything that could get her to back down from an idea after she'd had it. If she wanted something, she'd go after it; she was determined and strong. He respected and admired that fact about her. He picked up his phone and dialed a familiar number.
'Yes Bhaijaan! Banda aap ki khidmat mein haazir hai!'
'How did you know I was calling for a favour Ayaan?'
'Bhai, I know you better than you know yourself. So tell me, what's up?'
'Ayaan, can you come over and help Zoya with her Christmas festivities?'
'Can I come over and do what now?! Bhaijaan, are you alright? Did you just say something about celebrating Christmas?'
'Why not Ayaan? We must respect all religions and cultures. Besides, festivals bring a vibrant vibe to people's lives and its beautiful and it's a chance for families to get together'
'Mashallah, she's good!'
'Excuse me?'
'Arrey, nothing Bhaijaan, aap ne bola aur hum haazir! See you in a few minutes!'
Ayaan hit disconnect and grinned wildly. He was so happy for his brother; after all, for all he knew, his Bhaijaan never let anyone break his walls. He was always the 'Sadu' Asad Ahmed Khan with people, barring his few family members. However, this girl had changed everything. Zoya Farooqi was bringing colour into Asad's life and for that, he couldn't be gladder. Now, all it was going to take was them to realize their feelings! 'Woh bhi ho jaayega! Why fear when Ayaan is here!?' As soon as he'd uttered those words, someone whacked his head, making him ruffle his hair. 'Ayaan miyaan, BECAUSE you're present, there is a reason to fear!'
'Humeira, ek din aap is museebat ko 'jaan' kahengi!' Ayaan smiled to himself as he hopped on his bike, ready to go off to his bhaijaan's house.
Zoya was grabbing the pillow tightly in her arms, watching one of her favourite TV shows, 'Gilmore Girls'. 'Snow is magical, magical things happen when it snows'. As soon as those words had been uttered on screen, Zoya let out a squeal, causing Asad to almost drop his coffee mug. 'Did you hear that? Did you? I'll rewind it; make sure you pay attention, Mr. Six-Pack!'
Instead of getting annoyed with her as usual, he simply shook his head and smiled. He definitely had heard and he'd caught her reaction too. The problem was, how was he going to get snow in Bhopal? Why did he WANT to get snow of her in Bhopal? He didn't know. All he knew was that he wanted to see her smile that brilliant smile that he felt was reserved for him. She had given him that smile when he'd saved her from the goons. He called it her 'Asad smile'. He soon realized where his thoughts were leading him and was horrified with himself. Suddenly, something hit him like a bolt of lightning and he smiled.
'Mr. Body-builder? You're SMILING!'
'Huh? Yes, I know. Why? Smiling par tax lagta hai?'
'Allah Miyaan, what's wrong with him? Anyway, I'm going, Ayaan kahaan-? Just as she'd uttered those words, Ayaan came bursting through the door, bowing. 'Tumne pukaara aur, hum chale aaye! Jaan hatheli par le aaye re! Salaam Bhai!'
Asad stood there, watching the interaction between the two, adding a smile or two from his side, but staying mum otherwise; a plan gradually formulating in his head.
After a day full of baking cakes, without CDs this time!, and setting up the Christmas tree, Zoya was exhausted. She went up to her room, and dozed off as soon as she hit the bed, her last thought being that of having a 'snowy Christmas'.
Birds chirped, cars honked and Zoya awoke. Her face lit up exactly like a kids' on Christmas morning, and she rushed down the stairs only to find it snowing outside. For a moment she thought she was dreaming. Full sunlight and snow? There had to be something wrong with that picture. As soon as she stepped out of the house, the sight that met her eyes made her teary eyed. Asad was standing on the terrace with Najma and Ayaan, squirting snow from what seemed like a hose-pipe.
'Allah Miyaan, yeh sab kya hai?'
'It was Bhaijaan's idea, Zoya. We all knew what snow on Christmas day meant to you, so, here it is! Bask in it before it all goes away!' Najma replied softly smiling down at her.
Zoya looked directly into the eyes of Mr. Six-Pack Khan, mouthing a 'thank you' to him before rushing out and jumping about in the garden. Asad smiled and shook his head. What had compelled him to do such an act was beyond him, but there it was, staring at him right in the face. He was in love with his Ms. New York. Her smile, albeit with tears was worth every difficulty that he'd come across in finding 'fake snow' all over Bhopal. He recalled the lines on the TV show that he'd seen this morning. 'Snow is magical.'
And Asad Ahmed Khan couldn't agree more.