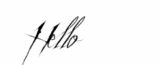 I am khushi
and I welcome you to the first round of this contest named "History-A Mystery...can you solve that mystery..??


Thank you for the participation friends..
The theme for the first round is "ANCIENT INDIAN HISTORY"
So you have to collect pictures regarding "Ancient Indian History" and info regarding the same.
Rules for the first round


The pics should be reasonable in size...Not too big and not too small..

The Info should should be of 50 to 100 words

Give a unique title to the info which you have collected.Giving a title is necessary.
I will the post the pics and the info. after the end of the round.
I will start a poll here after the round to decide whoz the winner. The winner will be declared at the end of all the rounds.
Hope you enjoy


Edited by Amor. - 22 December 2012 at 12:02pm