Sharad Kelkar delves into a criminal's mind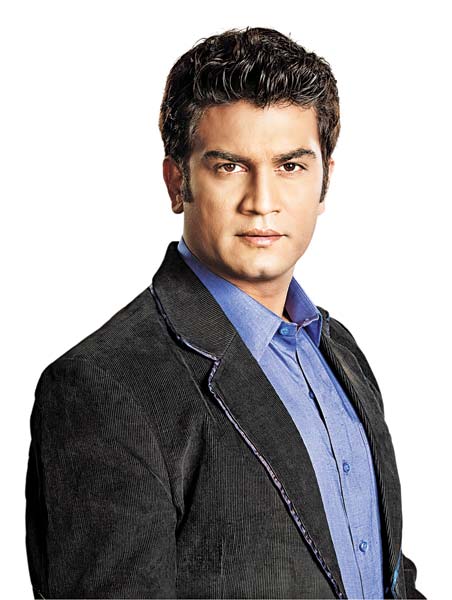 What prompted you to host a crime-based show like Shaitaan?
The show goes beyond the crime and delves into the thought process of a criminal, which appealed to me. All are normal people with both good and evil inside us. What you tap depends on the upbringing, incidents, circumstances, etc, which is what we study in the show. I am the sutradhar talking about the psychology of the criminal.
Aren't you in a way trying to create empathy for the criminal?
No. We are making people aware of the various complexes and diseases that exist and help them get rid of it before the shaitaan in them comes out.
Recently, you yourself played an evil character in the film 1920 — The Evil Returns...
Yes. When Vikram (Bhatt) narrated the story and my role, I realised it was a character I had never played before. Amar (his character) was a completely evil character and since I was playing a positive role in Kuch Toh Log Kahenge (on TV), I wanted to do something like that.
Kuch Toh.. saw you stepping into Mohnish Behl's shoes. How has the experience been?
First of all, I looked at the role differently, not in terms of replacing the actor or anything like that. Before Kuch Toh..., I had mainly done aggressive, angry young man kind of roles be it Nahar Singh ofSaat Phere, or Thakur ofBairi Piya. Dr Ashutosh of kuch toh... was much softer, subtle. There was a certain therav to his character which was not there in the ones that I had played earlier and I needed that in my career. That was my first motivation to do the role. Secondly, I didn't see what Mohnish sir had done or his style. I didn't copy anyone and it paid off. People have accepted me and I have already done 150-200 episodes.
Any more films in the pipeline?
I am in talks for two projects, but it's too early to talk about them. When it comes to choosing roles I go by instinct. If I like it I do it, the length of the role doesn't matter. I go by the importance of the character.