A very warm welcome to all of you. It is our greatest pleasure to have you all with us to share our happiness for this lovely moment which you all would have known what it is by now. Let's celebrate this special day by giving our love and wishes to our Girl of the day.
How are you all? Today is the 20th of December, which means its a very special day for someone here in Thendral forum. She joined IF on 21st March 2009, She is a ardent fan of Trisha and adores Thendral and TT. Come and lets wish her a wonderful year ahead.
If You Were Born Today, December 20:
You are a very supportive people person--totally willing to put yourself on the line for others. You are most successful when you are able to put your heart into what you are doing. You are youthful, humorous, and playful. You are considerate, self-sacrificing, companionable, and you get along with people from any walk of life. You have an unmistakable gentleness to your personality.
Her unique wit, love of entertaining, and endearing nature make her a lively companion. She have great strength of character and have a gift for seeing the value of things. She is creative in an unusual, fascinating way, and in fact, people find her fascinating and unique in general. Exceptionally hard working, her work means the world for her.
She is a responsible and reliable person who values security. She is a very likable person with good people skills, not only for the sake of charming them, but because she truly is interested in what makes people tick. Others are drawn to her lighthearted, essentially happy and hopeful personality. The world of ideas are precious to her. She think like a social worker at times.
S
is for
Sincere
, a true and loyal friend
M
is for
Marvelous
, always on the go
I
is for
Ideas
, that you bring to life
L
is for
Lively
, everyone's friend
E
for
Endearing
, charming style
S
is for
Stunning
, simply the best
~ O
ur
B
eloved
~






(
Smiles-20
)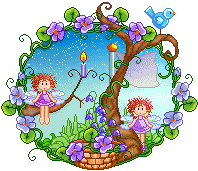 Instead of counting candles,
Or tallying the years,
Contemplate your blessings now,
As your birthday nears.


Consider special people
Who love you, and who care,
And others who've enriched your life
Just by being there.


Think about the memories
Passing years can never mar,
Experiences great and small
That have made you who you are.


Another year is a happy gift,
So cut your cake, and say,
"Instead of counting birthdays,
I count blessings every day!"
On your birthday, special one,
I wish that all your dreams come true.
May your day be filled with joy,
Wonderful gifts and goodies, too.


On your day I wish for you
Favorite people to embrace,
Loving smiles and caring looks
That earthly gifts cannot replace.


I wish you fine and simple pleasures.
I wish you many years of laughter.
I wish you all of life's best treasures.
I wish you happily ever after!
As we observe your birthday now,
Your cake and gifts don't matter much.
These common things aren't really you,
Ribbons, paper hats and such.


We celebrate a person who
Brings happiness to everyone,
Someone who gives more than she gets,
And fills our lives with joy and fun.


So Happy Birthday, and many more!
We hope you make it to a hundred and two,
Because we always want to have
The special pleasure of knowing you.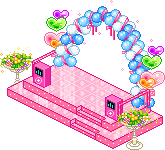 Happy Birthday Smiles
We had a friendship pure and true,
A friendship time could never cease,
That in sad moments, could renew,
And bring to us release,
We had a friendship, you and I,

That was taken much for granted.
We thought that it would never die,
Much like the seed that we have planted.
And in such haste did we forget,
The love required to grow,
And at our feet it shall be set,
Drowning from feelings never shown.
Maybe we can save this seed before its time is through,
For I've never had a friendship, as the one i have with you.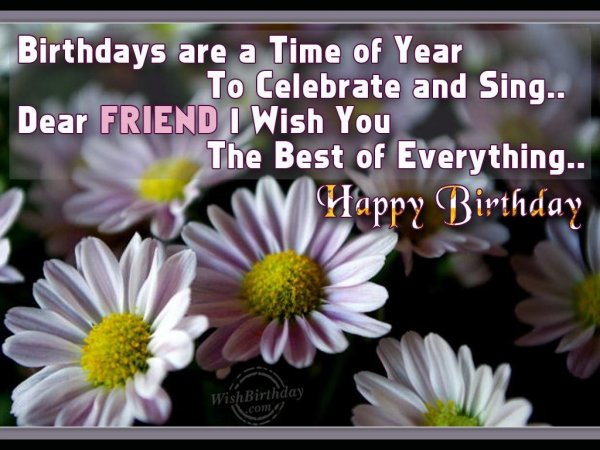 I hope you get as much pleasure
from our friendship as I do.
I wish we were sisters
so I could have known you
from the beginning.
I look forward to
enjoying our friendship
for many more of your birthdays
We celebrate a person who Brings happiness to everyone, Someone who gives more than she gets, And fills our lives with joy and fun. Happy Birthday to you Smiles!
Happy Birthday and many happy returns of the day.
May your birthday be filled with sunshine and smiles, laughter, love, and cheer.
God Bless and have a wonderful Birthday!


Happy Birthday to you!
I wish that your life blossoms into many of your most cherished desires come true.
Hii Smiless.. I wish you many more happy returns of the day
May all your wishes come true. God bless you Smiles. You know that your one of me best friends here in forum. Who always encourages me and helps me in many things.. I love to make threads with you and your ideas wow very good. Its your day, so have and enjoyy it
Love you
Hi Smiles,
A very happy birthday and of course a lifetime of smiles! Heres wishing you all the very best in all yr exams as well as lots of happiness and of course fun at IF!
Many happy returns of the day.. On this special day, I wish you all the very best, all the joy, and may you be blessed with the best for your new year ahead... Hoping from you for more creations with TT pictures in the future.. Happy Birthday Smiles..
Turn the challenges you face into opportunities
Consider the weakness you have into motivation to improve
and polish your strength into your uniqueness
I wish you a very happy birthday
May you always make your own way as
you walk through this journey called life
Happy Birthday da
As ur name suggests bring smiles to others and Keep smiling always.. Wish you all the best for your future.. Enjoy a very Happy and a Cheerful Birthday .May God bless you..
Happy Birthday (with full of) Smiles...
Dear Smiles,
Wishing U Many more Happy Returns of the day!!...Its a pleasant feel one gets on seeing your name, u have chosen a lovely name!. God bless u with good health and happiness all thru the years ahead. " A Very Very Happy Birthday Big smile"
Wish you a very very happy B'day.
I always enjoyed your polls and nice updates.
Wishing you to have abundant Smiles every day and every minute.
God Bless you.
May this birthday be your best birthday ever,
full of light and laughter,
a fireworks explosion of joy.
May this birthday live in your memory forever,
creating happiness and satisfaction
whenever you remember it.
Happy, happy birthday Smiles!
Happy Birthday Smiles! May all your wishes and dreams come true on this special Day! Enjoy your Day!
Have a Happy Birthday Smiles! Hope all your dreams come true and may you have a blessed year!