Home

»

The Winchester Brothers pictures gallery (NO COMMENTS)
The Winchester Brothers pictures gallery (NO COMMENTS)
Post Reply
New Post
-monica-
IF-Dazzler
Joined: 29 January 2010
Posts: 4155
Posted:

17 December 2012 at 2:18am

| IP Logged

Hey guys...!!
I wanted to share some pictures of the hottest brothers i.e. the WINCHESTER BROTHERS (Jensen Ackles as Dean Winchester and Jared Padalecki as Sam Winchester) of one of the most popular television show SUPERNATURAL and so, i have made this thread. If anyone here interested to post the pictures of these two handsome hunks, they are all welcome here...and if no one interested, then i'll try update the gallery all by myself...THANKS :)

RULES:
1) No Comments
2) If you would like to show appreciation and thank for posting the pics, please 'LIKE' the posts instead of commenting.

Edited by -monica- - 17 December 2012 at 2:24am

The following 3 member(s) liked the above post:

Jammy-

,

Ephemera

,

-Mema-

,
Dear
Guest
, Being an unregistered member you are missing out on participating in the lively discussions happening on the topic "
The Winchester Brothers pictures gallery (NO COMMENTS)
" in
CW Channel
forum. In addition you lose out on the fun interactions with fellow members and other member exclusive features that India-Forums has to offer. Join India's most popular discussion portal on Indian Entertainment. It's FREE and registration is effortless so
JOIN NOW
!
-monica-
IF-Dazzler
Joined: 29 January 2010
Posts: 4155
Posted:

17 December 2012 at 2:29am

| IP Logged


Edited by -monica- - 17 December 2012 at 2:44am
The following 5 member(s) liked the above post:
shahriddhi
,
Jammy-
,
Ephemera
,
mjht_one
,
-Mema-
,
-monica-
IF-Dazzler
Joined: 29 January 2010
Posts: 4155
Posted:

17 December 2012 at 2:56am

| IP Logged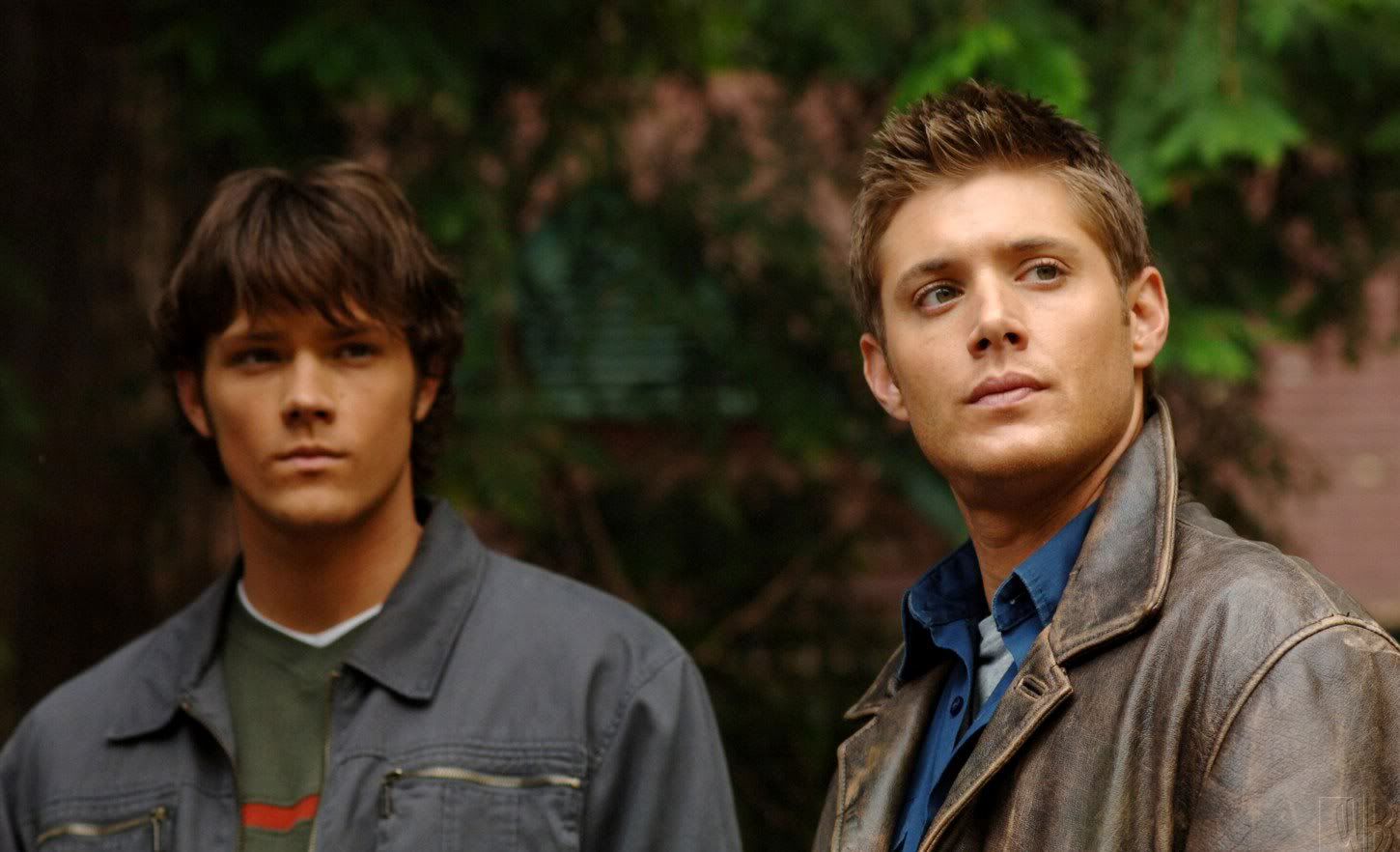 The following 4 member(s) liked the above post:
shahriddhi
,
Jammy-
,
Ephemera
,
-Mema-
,
-monica-
IF-Dazzler
Joined: 29 January 2010
Posts: 4155
Posted:

17 December 2012 at 3:03am

| IP Logged
The following 2 member(s) liked the above post:
-Mema-
,
Ephemera
,
-monica-
IF-Dazzler
Joined: 29 January 2010
Posts: 4155
Posted:

17 December 2012 at 3:09am

| IP Logged
The following 4 member(s) liked the above post:
shahriddhi
,
Jammy-
,
Ephemera
,
-Mema-
,
-monica-
IF-Dazzler
Joined: 29 January 2010
Posts: 4155
Posted:

17 December 2012 at 3:13am

| IP Logged
The following 2 member(s) liked the above post:
Jammy-
,
Ephemera
,
-monica-
IF-Dazzler
Joined: 29 January 2010
Posts: 4155
Posted:

17 December 2012 at 4:36am

| IP Logged

Pics from Supernatural S01E01 - Pilot




Edited by -monica- - 23 December 2012 at 3:12am
The following 3 member(s) liked the above post:
Jammy-
,
Ephemera
,
-Mema-
,
-monica-
IF-Dazzler
Joined: 29 January 2010
Posts: 4155
Posted:

17 December 2012 at 4:44am

| IP Logged

Pics from Supernatural S01E02 - Wendigo




Edited by -monica- - 23 December 2012 at 3:10am
The following 2 member(s) liked the above post:
Jammy-
,
Ephemera
,
Post Reply
New Post
Go to top
Related Topics
Forum Quick Jump
Please login to check your Last 10 Topics posted