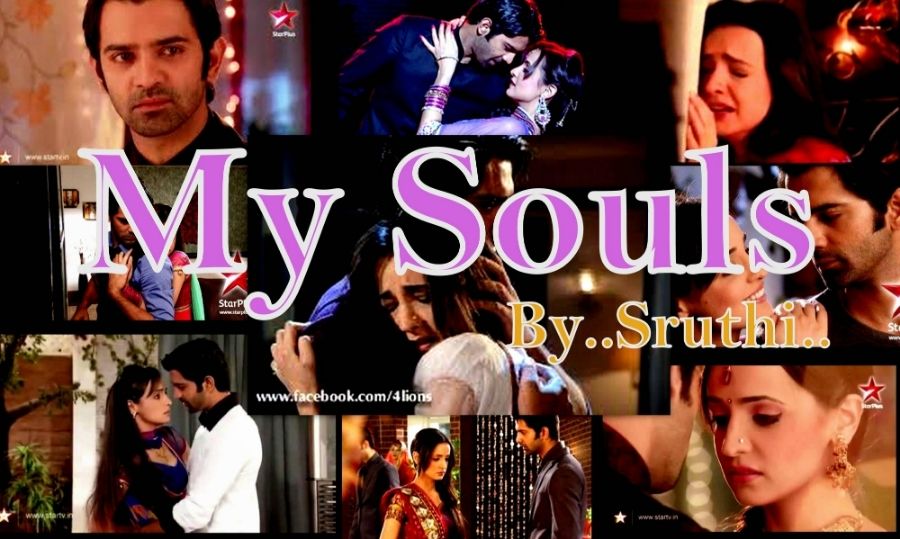 Part 6
Days were passing by. Arnav was too restless about khushi's health .
One night in Arshi's bedroom
Arnav was sitting in the bed. Khushi was sitting holding her head. Arnav saw her sitting like that and panicked.
A: Khushi what happen
K: Kuch nahi Arnavji . My head is paining.
A: wait I will bring you pain balm.
K: No need.
But Arna v didn't hear her. He bought the balm. He sat near her and started to massage her head. Khushi was very comfortable when he massaged.
K: Arnavji.
A:Hm..
K: anjana is so blessed na
A: Kyun.
K: because if she doesn't has her mother too there is sweet family totake care of her.
Arnav eyes was filled up with tears. He pulled her for a bone crashing hug. He pulled apart.
A: Khushi don't ever think that I will survive without you for a minute. When your breathe is out. I will not breathe. So Please don't say that again.
K: Sorry Arnavji if had hurt you. But When I was a kid I missed my parents a lot. Parent open meet was the terrible event for me. Standing lonely in the school ..
A: Ok . Just relax. Sleep tomorrow we have the regular check up.
Arnav was really very tensed inside cause tomorrow the MRI scan report will come. He made her to lei down and hugged her tightly. He had the feeling of leaving her. He prayed to the god for her.
Next day in the hospital.
Arnav and khushi was waiting in the doctors cabin. The doctor came out with the results and sat sown.
A: Doctor is the results good.
D: Ya . Mr .Raizada.
K: Arnavji relax.
D: But she will get faint when she is in depression or nervous. If she faints then you will have to suffer a lot so keep her away from those.
A: thank you .
D: bring her for regular check ups.
A; Ok doctor.
K: Ok Let leave.
Few Days later
Arnav was in his office and khushi also started to work on her designs and was very successful in it. The award which arnav aimed for his lifetime was grabbed by AR fashions by khushi. Arnav was too elated with her designs. They were in demand by all the shops.
Arnav khushi and Anjana were Mumbai for their inaugural of the new branch in Mumbai. Arnav took her the apartments were he stayed during studies. Everything was in black. They went inside it the decors was really great . there was a photo of a girl and Arnav in the room.
K: Arnav whose photo is this.
A: Its my first wife's
K: What''
Precap: Blast from the past.
Pls do read, like and comment.
For futher pms buddy[ Sruthi1921_PM ] .


Edited by ..SRUTHI1921.. - 27 February 2013 at 4:27am