Welcome to the first task dear friends.Its going to be a writing task called "Aao Twist Kare" b'coz you are going to twist the relation btw our Lokpriya jodi 'ThaNal i.e Kunal Chopra n D.K.Thakral
So in this task you will be given 3 scenarios some from Parichay and some from imaginations of your taskmasters.
Each team has to write a One-Shot like how you would have taken the scene.
You have to choose any one of the 3 scenarios and write your OS on that.But dont club 2 scenarios
Excited to know the scenarios???
Here it goes..
Scenario 1: When Daddy T comes to know from Kunal,that Richa was responsible for/killed Rohit .You have to write some kind of emotional scene btw Thanal which'll end up with Thanal becoming friends
Scenario 2: Confrontation btw ThaNal,when Kunal finds out that his biggest enemy,Thakral is his father.
Scenario 3: Siddhi is Daddy T's daughter and Kunal goes to ask for her hand in marriage
Running to write the OS,
Wait a min.
There's a twist.
Whats it???
Check the rules part
Rules for Task -1 'Aao Twist Kare'
Word limit for OS is 500 words.
It should be combination of words n emoticons. Each emoticon =1 word
Use combination of emoticons n words smartly.
Example: Kunal is in love ...you can replace "is in love" with the love emoticon like this Kunal which saves you 2-3 words which you can use else where
Since this is your first task n some of your team mates are having exams ...you all will get some extra time for this task...
So time period for this task is 4 days...
the deadline will be 19th December 11:30pm
So guys...get going with your first task..hoping to see great write ups as we have very talented writers in these teams...and post your OS in this thread itself...and notify any one of us...when u post it...
All the best!!!
Hello and welcome everyone to the 2nd task of the task master series
. The 2nd part of the task will be a caption contest called
.

I am sure many of you are already aware how the caption contest works, but will explain it briefly anyways because there is a twist in this caption contest as well
. You will be provided with a picture of ThaNal, DK Thakaral and Kunal Chopra and others and you will have to write what will be explained below in the Rules section. Do check out the rules before letting your imaginations run wild
.

I bet you must be getting impatient to see the picture that we have chosen specially for our task master's visual treat
, so your wait ends here and here is the ThaNal picture you will be using for the caption contest
.
Rules for "Jo Baat Tujhame Hai, Teri Tasveer Mein Nahi"
As I had mentioned above that this will not be your regular, run of the mill caption contest, I will explain the rules now. You will have to come up with 2 songs that according to you suites the best between any two characters based on the picture provided above. Also both of the songs will have to be in Sawal-Jawab (question-Answer) format, one for Thakaral and one for Kunal
.
Example of the format of the sawal-Jawab answers for caption contest, (This is a random example and is not based on the above picture):
Song1 used as a question: "jahan mai jati hoo wahi chale aate ho, chori chori mere dil mein samate ho. Yeh toh batao ki tum mere kaun ho?"
Song2 used as an Answer: "Hum toh tere aashiq hai sadiyon purane, chahe tu mane chahe na mane".
You will submit only one entry with 2 songs for the 2 characters, Thakaral and Kunal . Additionally, please feel free to use either Antara or Mukhada (starting lines or the middle lines) of a HINDI song for your entry as long as it fits perfectly in sawal-jawab scenario
.
So what are you still waiting for? You can now let your imaginations run wild and come up with some very humorous and creative entries
.
Keeping the exam period and upcoming weekend in mind, we have decided to extend this task through Saturday. The deadline of this task is from December 19th(11.30 pm) to 22nd(11:30pm) IST. So please make sure to submit all your entries by Saturday evening by 11:30pm.
Good luck to all the participants and please feel free to contact either one of us should you have any doubts or queries regarding the task, -Rani, -Sahasra-, or -RD.

Love
Bijli Ki Rani aka Rani


and

Sahasra n Pooja

Yo Yo Yo its time for Task 3 , I hope u've had fun with your previous two tasks but if u havent by chance then get set to have some now
..how ?well the answer is simple by doing the task
And what is the task ?
Well as the Title to the task says u have to please the mogambo that is us the taskmasters and how can u do that well simple by making a VM on the song of our choice
So presenting to you
The Song for the VM
Mp3 Version
Can be downloaded from
http://mp3skull.com/mp3/jaz_dhami_high_heels_honey_singh.html
Scenes and Epi's can be found at
http://www.youtube.com/user/colorstv/videos?query=parichay
http://www.youtube.com/user/arnavkunal
http://www.youtube.com/user/Savz09uniquebliss
Rules for the VM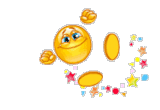 VM length can be anything between 2 mins to the entire length of the song and you are free to edit the song provided u are sticking to the VM length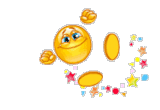 Vm should feature SINAL along with other Parichay characters but a solo SINAL VM isnt Allowed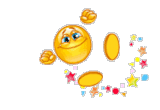 The VM has to have a flow to it and should be self explanatory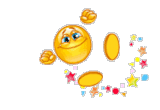 The VM will be judged on the basis of how wild n whacky and creative it is , so dont worry even if your skills are limited u could still end up scoring V high if your concept and plot is whacky and fun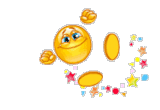 And if by any chance even with the help of the helpers u arent able to do the task then we will provide u with the alternate task but we arent mentioning the alternate here cause we would like u to make an attempt first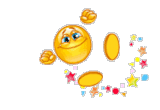 Deadline for the task -29th Dec ,11.30 pm (IST)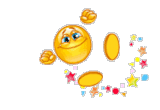 And And And whoever manages to please us the taskmasters will get a bonus mark of 20 from our side ie your total from the teams+ judges marks will be topped up by 20 so this is your chance to vroom past yr competitors
So get set and rock n roll !!!Gud Luck !!!-Mogambo aka Pooja
And Hawa Hawai's(for they are too sweet to be Mogambo
) Sahasra and Rani
New Year...New Beginning...n Here we come with A New Task
...No need to worry about New task.
After the hard VM task n New Year Celebrations,all our teams must have been very tired...Right guys
...Yeah We know,Thats why We dont want to trouble you with one more tough task,So,We thought of keeping Task 4 very simple n easy for you...
Its a Siggy cum Shayari Task...Very simple na
..
Now the important thing in this task...Theme Characters for the siggy...As our title suggests "Hum Tum-Kuch toh hai Darmiyaan". It should have 2 characters
from Parichay -One male n one female who make an unconventional pair.
For Example:Thakral n Veena
Next most important thing is,Your siggy should have a shayari/poem on the pair you have chosen.It can be anything from romantic to fun...choice is yours

Now Few Rules for this Task
Siggy should be of size 500*400.
It should be a non animated siggy.
You can use as many number of pictures as you wish.
You have to submit your Task by 11:30pm on JANUARY 4th

Thats it guys,Its very simple task.Enjoy
Best of Luck
!!!
Pooja,Rani,Sahasra
Task 5


Hola Peeps!

Last Task Finally
and all u got to do here is play the match maker ie you will be given lines from popular Bollywood Songs and all u got to do is to find an appropriate picture from Parichay to match the lyrics


Rules (pls read them carefully)

-U have to match one picture to the lines given ...NO MERGING OF PICS ALLOWED AND NO MULTIPLE PICS >>>JUST ONE PIC for the 2 LINES that You will be provided

-In all you can use a max of 5 only SiNal based pics that is out of the given 10 songs at most 5 can have only SINAL pic on them
and in remaining 5 pics you can use pics of kunal with any character or siddhi with any character or pics of other characters without either kunal/siddhi

-U will be judged on how well yr pic suits the lyrics and how out of the box is yr selection

-NO OFF SCREEN PICS ARE ALLOWED ..All pics have to be from on screen Parichay Epi's

-Deadline-9th Jan 11.30pm IST

Songs



1) Saiyaara main saiyaara Saiyaara tu saiyaara
Sitaaron ke jahaan mein Milenge ab yaara!




2) Auron ke gaalon pe puppy Yeah..Mere hi gaalon pe chaante
oh meri jaan Mereko majnu bana kar Kahan chal di kahan chal di Pyar ki pungi baja kar!




3)Dagabaaz re tore naina bade dagabaaz re
kal mile ee humka bhool gayeaaj re






4)Tumhi dn chadhe tumhi din dhale
Tumhi hi ho bandhu sakha tumhi ho







5)Chamak Challo Chail chabeeli kehte hain mujhko raas raseeli
Bachke tu rehna dildaar sajna , Mehnga padega tujhko pyaar sajna






6)Haan aake aazmale hume Ho jayegi aashiq tu
Humse pyaar humse pyaar Giraftaar karle tu





7) Benaam rishta wo Becchain karta jo
Hona sake jo bayaan ..Darmiyaaan








8) Kab tak hosh sambhale koi,Hosh ude toh ud jaane do
Dil kab seedhi raah chala hai,Raah mude toh mud jaane do






9 ) Tera husn dhueydaar jaise jaltaa cigar,Tere pyar ka nasha kabhi aar kabhi paar
Tera pyaar pyaar pyaar hookah bar,Tera pyaar pyaar pyaar hookah bar







10) O my Dolly.. O may Dolly, Dolly Meri Vitamin ki goli
Oye boy oye boy Charlie,Tune dil ki baazi maar li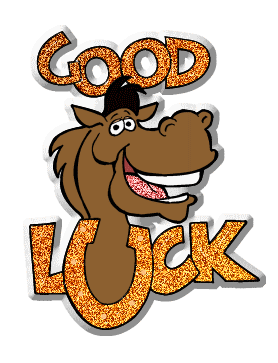 Njoy!!!

Pooja, Sahasra n Rani



Edited by -sahasra- - 26 January 2013 at 1:10pm