Monday 10th

The episode starts with, juju's FIL says that he wants to talk to Vicky personal, shesays why, and says that I am only his nanni,they both argue, FIL says that you say dadi not nanni, Jennie gets mad at dadi,Vicky gets upset, and says that she needs to see a doctor,Nanni makes juju into a old man, they here a doorbell, juju goes to open the door, FIL is back,dadi ma says that this is vicky's grandfather
,the bengali uncle comes and says that this is vicky(he says that he has seen the dadi ji turning Vicky into a oldman
),FIL believes the bengali uncle,Dadi ma gets stuck
, dadi ma says vicky to answer, Jennie gets upset, so she turns into Vicky, both FILand the bengali uncle are shocked,
, Vicky brings water, to FIL,the FIL asks Jennievicky where is the black box jennievicky doesn't know grandpavicky getting shocked,grandpa vicky tries to cooldown the situation by coughing,jennie asks the thuku to change juju, but he says no,jennie tries to use her powers but doesn't work.
PRECAP: juju holds two saris in his shoulders, jennie asks thuku to wear which one?
####################################################################
Tuesday 11th
The episode starts with,grandpa says that dadi ji doesn't have any brain, Jennie asks thuku, but she againsays no!
,but thuku changes him back,juju gets scared and hides behind the sofa,juju goes upstair(he is mad
)jennie goes after him, and says to forgive him, and says thuku is like that,juju meltsseeing jennie cry,juju says to not do this again,jennie hugs, (gets very romantic), jennie is very happy, thuku says what sari she will wear?, jennie says why?, thuku says that she is going to meet vela,(the scene in velu's house),velu hears the doorbell, and it si jennie(background is bubbles),Velu forgets is tiredness,)velu says that who will be hear thislate, he hears the door bell again,
Velu goes again. he doesn't believe that it is jennie, he says the name kalpana,jennie says that its not kalpana,Velu says that he wants to marry her, she says yes very quickly,Vicky calls for jennie,thuku comes,jennie appears witha red dress,thuku says her to wear sari, jennie makes a blue and red sari to appear, and a stud.juju asks who's marriage is it, thuku says that it is jennie's marriage withvela, juju gets shocked
,juju kindof gets jealous,juju says no no no!,thuku makes vicky arms to act wierd.
PRECAP: Priya says that this is Vicky's dadi not nanni, vicky says that this is nanni not dadi,Priya tries to put the engagement ring, juju refues because of thuku's magic.
#############################################################################
Wednesday 12th
The episode starts with,Juju knocking Velu's door, he calls juju darling, juju plans to plant the doubt seeds in Velu's mind,Jenniecomes to meet Velu in the samerestaurant,(background music),Velu asks about her family, jennie puzzled
, Jennie says him to order, velu shouts, jennie asks what to do?to thuku, doc and the bengali uncle are drinking chai,doc and the uncle see
a bull in vicky's home with their binoculars,jennie brings acup of tea for juju, but thuku makes it to disappear,thuku says you are getting jealous because jennie is getting married to juju, he says NO!, they hear a doorbell, it is Priya
,vickyasks if they are going to put a engagement ring,jennie gets upset
, thuku makes fun of priya, and says that if she is going to school, priya asks who she is to? thuku, juju says that this nanni not dadi.
PRECAP:Priya says that they will put their engagement ring.Precap same as above.
#############################################################################
Thursday 13th
The episode starts with thuku saying ok, then drops the apple from Juju's mouth,the doc and the bengali uncle come to vicky's house and says that they have seen everything that was happening in their house,priya says that she is nanni not dadi, Vicky yells at both the doc and the bengali uncle for coming to their home,Priya says that she has brought the engagement ring, juju says to take her hand,because thuku did a magic,then he gives a strange look at both the doc and the bengali uncle,jennie feels sad about the engagement ring matter, thuku tries to make her feel better,jennie and thuku go to the doc's house, it is very empty,so they put some furnitures,thuku asks where is the t.v tapa,thuku brings two people,jennie greets,they keep saying the same thing, (they advertise a product),jennie and thuku are confuesed
,jennie trys to change them but they keep saying the same thing,Velu practices what he wants to talk to her parents, (but he practice with the puin).
PRECAP: jennie brings juju to the doc's house, and shows her parents.
#############################################################################
Friday 14th
The episode starts with,Jennie walking back and fourth,juju come to the doc's house, jennie shows her parents,jennie says to say hello to juju, butthey still say the same thing.they hear the knock of the doc,juju gets afraid,the doc couldn't find the keys,finally he finds the key,the doc is shocked seeing juju,the doc asks who are they? juju says that they came from the tv.jennie calls thuku,jennie says that they are ina big prob.juju comes to home he is very mad,jennie trys to cool him,juju gets ready to go to office,grandma trys to make him jealous, she says that she is ready for jennie's marriage.
PRECAP:priya talks to vicky, she says that its about jennie.
~~~~~~~~~~~~~~~~~~~~~~~~~~~~~~~~~~~~~~~~~~~~~~~~~~~~~~~~~~~~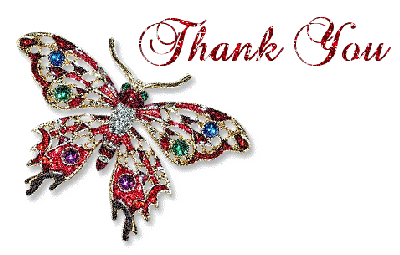 Thank you for reading my weekly highlights, hope you guys enjoyed it, please forgive me if I did any mistakes