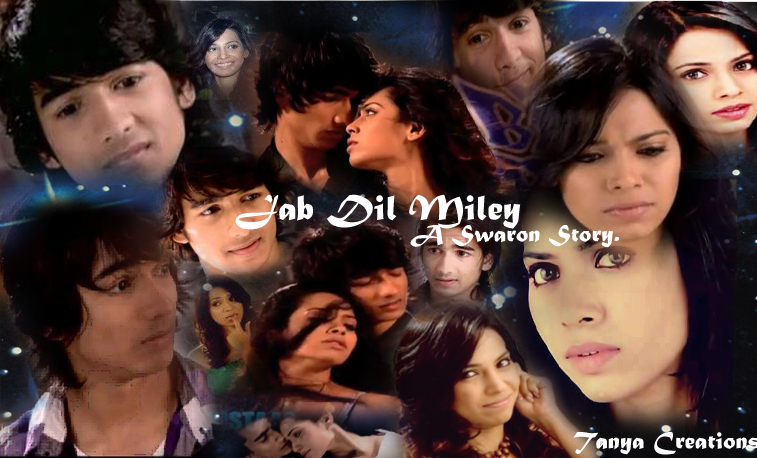 This is the Second Thread for my Swaron Fanfic [Jab Dil Miley].
Firstly,I would like to Thanks all of the friends,non-friends,readers,likers & commenters,silent readers and even those who only encouraged me.It's ONLY because of you all that I am here writing my pieces,though any of it.
I am very grateful for all of you that you all managed to encourage me for writing through your PM's,your likes or comments or etc.
I never thought of joining India-Forums and start writing at any point.I was even a silent reader once and start writing because of Nehal and Deepika.
Yes,I am mentioning them here because I really need to tell you that guys you both are my soul inspiration of writing,in September I start reading their Swaron work and that create a volcano in me which bursted in the face of my first ever Swaron piece which was RIDE THE NIGHT.I never told these 2 little brats about my this little secret but I am telling now.I was sure for the very first day that they both have to be my friends.I start talking to them on purpose,so that i can be friends with them.I can proudly say that now we 3 share a great bond!

So,Nothing much more to say just hope you guys will always love me and encourage me and support throughout like you all are doing rite now and hope that even more will join into it.
I better stop my Stupid nothings now,I know I make you all go pissed! Bad on my part! [POUT]
I don't promise daily updates in 2nd thread as my boards are near in June and I need to study for that hard,like really hard.I am tough nut to crack but if I don't score satisfying I bet my mom will surely crack me from in and out.But I will try my best to atleast give 2 long updates a week.
**___________________________**

P.S : Add Tanya_Swaronluv for PM's.All the request,queries or question can be answered surely,feel free to ask!
P.SS : As I am not going to write on Kriya-Reyaansh ever in my life,So do not expect or even ask.