Originally posted by -Twinkles-
hey people... what happened...?? is the next clue so hard to understand ??
yeah,in clue no. 9 was slightly tough to make out which pic you & asto are talking about
First,I was somewhat confused.But on reading again,the first two lines indicated that you are taking about the "comments about picture gallery " thread and then it was easy to find out.
next clue:
Originally posted by astonish
Originally posted by visrom
His eyes have always been so expressive...
I am sure if we find his childhood pic... we will still be able to make him out through those eyes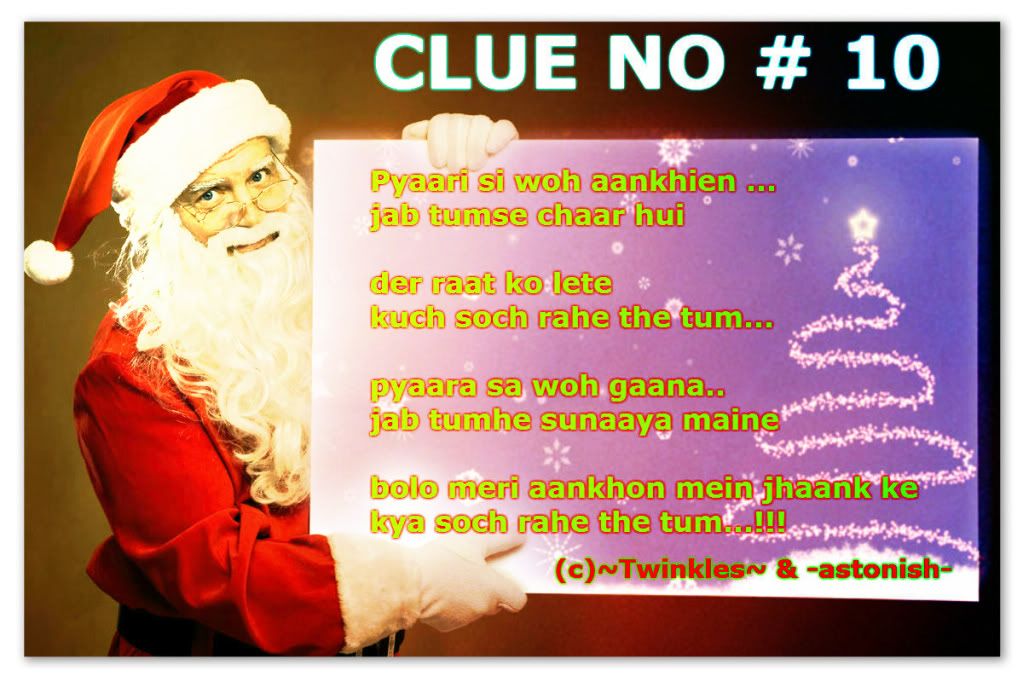 Edited by subha. - 18 December 2012 at 12:51am