Welcome to BB6 Members Awards!!!
Bigg Boss Season 6 will be coming to an end in one month time. In our BB forum we have discussed, laughed, cried, chatted and argued about the show we love so much and now its time for presenting BB Members Awards.
BB6 Members Awards are the awards to the members of BB forum with whom each one of us have spent so much time together here on your favourite BB forum.




Rules - Please NOTE AND FOLLOW.
Please post your choices in This Thread Only in the categories provided below and as far as possible fill in all your choices before the deadline. Nobody will be allowed to give their choices through pms nor will the thread reopen after it is closed for counting.

Only 2 Names are allowed Per Award.

IMPORTANT:

Please write member ID in the nominee names. Do not write their names or Me in the nominee names.
Kindly do not nominate ban, troll members. It wont be consider
Thanks.

Any Award where there is more than 2, NONE of the votes will count for that Award.
All Awards are related to BB6 FORUM MEMBERS ...

So even Jodi awards are for members.


BTW these are for fun... so do not mind who gets nominated where. All in good spirits!!
Winners will be announced shortly after the deadline. Also no chatting allowed.
Any chat post will be deleted. PLEASE do NOT Discuss any nominations given. Simply post your choices and that is it.
BB6 Dev Team is happy to announce you with BB6 Members Awards





Categories!!


Individual Member Awards
(Nomintate Two Members)

Big Boss (Popular Member) of the BB6 forum:

Teekhi Tipani (sharp debater) member of BB6:

Hassi Ki Potli member of BB6:

Creative member of BB6:

Taazi Hawa Ka Jhoka (Best newcomer) of BB6:

Chulbula member of BB6:

Naazuk Dil (sensitive) member of BB6:

Coolhead member of BB6:

Dimag Ka Dahi Karne Wala member of BB6:

"Blow-hot blow cold' member of BB6:

Ek Ka Dum (best one-liners) member of BB6:

Golmaal (controversial) member of BB6:

Chini Jadugar (Sweet) Member of BB6:

Chaubees Ghante (most active) member of BB6:

Best Written Updater of BB6:

Tez Khabru member of BB6:
(who posts articles, news & videos)

Jee Hazoor member of BB6:
(who just clicks Like button & do not post much)

Coolest DT Member:




Couple Awards
(IF BB6Members)
(Nominate Two Members together.
Nominate for two Jodis)


Funniest Jodi of BB6:


Nok-Jok Jodi of BB6:


Ye Dosti Hum Nahi Chodenge Jodi of BB6:


Crazy Kiya Re Awards
(Nominate Two Members only per category)


Craziest Salman Khan fan :

Craziest Urvashi fan :

Craziest Delnaaz fan :

Craziest Niketan fan :

Craziest Aashka fan :

Craziest Sana fan :

Craziest Imam fan :

Craziest Sapna fan :

Craziest Vrajesh fan :

Craziest Mink fan :

Craziest Karishma fan :

Craziest Vishal fan :

Craziest Rajiv fan :

Craziest Niruaha fan :

Craziest Kashif fan :

Craziest Santosh fan :

Craziest Sampat fan :

Craziest Jyoti fan :

Craziest Sidhu fan:





Guys Get Voting!!!
Do NOT Quote but Copy Paste the categories in this post in a new post and please write your nominations beside the Award listed in different font colour. Thanks.




Remember Please do not break the rules and discuss Nominations as the Bigg Bosses here will take action.
Also Prizes, if anyone wants to help in making prize signatures, please PM Dev Team..all help is appreciated!!!

DEADLINE = Dec 27th, 2012. FOR ALL VOTES.
All are allowed to vote even DT Members
We are simply here to count and collect votes fairly & organize so there is nothing biased in DT votes as its public voting.
PLEASE WRITE THE NOMINEE'S NAMES IN A DIFFERENT FONT COLOUR TO THE AWARD.
Kindly remember that this Awards are All in Fun. Peace!!!


Regards,

BB6 Dev Team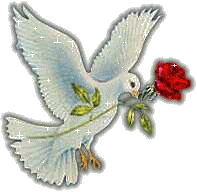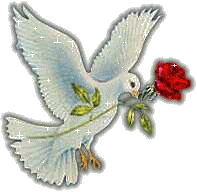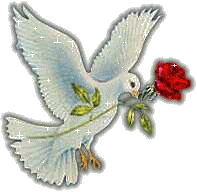 Edited by Angel-Jot. - 27 December 2012 at 2:04pm