Salam Nameste Friends
!
How is everyone doing?
December 09, it is!
It all began with a blog, our Admin Vijay had made for his favorite serial of the time, Jassi Jaissi Koi Nahi. This blog eventually became a forum, exactly 9 years ago. With time, members flocked in by the thousands. The forum gradually sported various different show discussions with rapid updates provided by many membres. As channels began to air new shows, this forum became a platform for many to discuss their interests.
Today, India-forums.com is one of the world renowned online portals, widely known to celebrities and has ventured in many activities beyond . Telly Buzz, Bolly Curry, Meme4u, Wassap, Zing Magazine are branches of this online portal and there is much more!
BUT MOST IMPORTANTLY,
This is our second home where by we made a few LIFELONG TRUSTWORTHY FRIENDS!
Today, we must take the time to give a round of applause to each and every individual who contributed to the forum's growth!
Admins
Without Vijay, we would not have had this opportunity. Over the years, we've had three admins, Vijay, Sree and Priya, and they have worked with immense hard work to build a team and also implement various new ideas for the betterment of the forum.
Global Moderators
A special mention to this DT ladder for overseeing the entire DT clan and giving a helping hadn to all of them, in addition to overseeing all the channels. They've been involved in resolving many issues.
Channel Moderators
The Channel Moderators are responsible for the overall moderation of the channel they are in charge of and also in guiding the section DTs.
Moderators
Moderators are those DT members who over see their respective sections and prevent any collisons. They also guide any Viewbies.
Viewbies
Our forum has had and continues to have many Viewbies who encourage healthy discussion in the section they are appointed for and also prevent any collison. They help the Moderators of the forums.
Coolbies
The main pillars of the forum, who ensure that updates for each show is provided on a timely manner.
Last but not the least, we have the
LADDER GROUPS

Newbie
Groupbie
Senior Member
Goldie
IF Dazzler
IF Rockerz
IF-Sizzlerz
IF-Stunnerz
IF-Addictz
IF-Achieverz


members of which have made this immense growth possible!





Friends, please join us to celebrate our Second Home's

9th Year Anniversary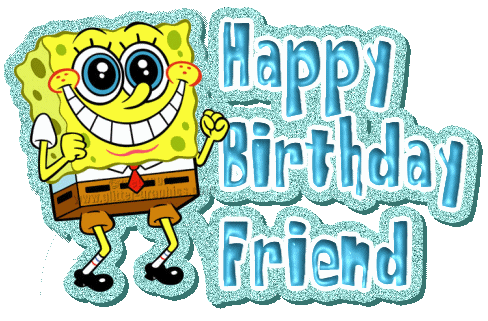 So on this very important day we have some
VERY EXCITING NEWS FOR YOU!











Does that ring a bell
It's the MOTW session Folks!
Now what is MOTW, some of you may ask!
Well, its a session of grilling with questions to members GLUED to the Hot Seat
!
So who are those LUCKY MEMBERS (who surely will Chase me around IF for putting them up on the hot seat
).
We will have not ONE but Three Groups!

The first set is the

CRAZY CREATIVE TEAM

-Stutz-
Angel-Jot.
Cutiepie Rani
Yuvika_15
Sami01
Curdleup
NOTE: MP_Radha is NOT TO BE GRILLED as she is the organizer of this grilling session
!!!




BOLLY CURRY TEAM

Many members which the team head will announce below!

.Tanya.
-Mayu-
nikitagmc
AngelicDesires
-Afridimalikk-
Sio_Angel
-- Pooja-
luvya4ever
scarlet.moon
-BlackBeauty-
tinkerbe11
SaraPari
Mais
fizii_gurl
Jenifer.
DUGGUlicious
.SilentPrincess
Angel-Jot.
Cutiepie Rani
Shreyas_luv
aftermath...
OnlyHope
-Predator-
-medz-
AbiAnshUtpol
kweetrockstar
-.Preet.-
lola610
Anhdara13
..first.rain..
tes_v1
CutielovesChocs
~Saraa~
lonelyshadow
-Maha-
Smileyface

with BC head



gk_09


Now our second and MOST DELICIOUS KEBAB is none other than
THE MOST LOVED AND IF PHAMOUSSS

Aahaana

She failed to give anyone a party for three things and hence she is being put on the hot seat!

Unfortunately, her partner (Shruti) is busy and am sure if we put her up on the seat she will kill this poor little LK of hers
..
but if Aahaana can convince her partner, then surely we can have

Shruti

as a MOTW as well
!
UH Oh, I can totally see Meli coming after me
!
Wow isn't this amazing guys
!
GMs Shruti and Aahaana, and then our CC and BC Teams!

So folks... let us get going.. but wait.. please read the rules carefully!










- Please abide by the IF COC!
- Please refrain from asking any personal questions that would identify the person in real life!
- Each member is entitled to ONE QUESTION PER POST, meaning you can only ask one question to all the MOTW presented here per post! Please wait for them to answer your question before asking any more!
- Please take the moment to read their answers as it is time consuming!
- No MODERATION RELATED QUESTIONS ARE TO BE ASKED!
Please note that this is a funfilled activities and hence, no forum related issues is to be brough up here!
Thank you!
So folks, what other way can we celebrate this IF birthday... please share how delicious these Kebabs are!
So lets begin the party folks!







Edited by Aahaana - 08 December 2012 at 7:59pm