Hi PKDHins ..
Since NO ONE updated the WU ... I'm here with the WrittenUpdate in my PICs thread .. ( Mods don't close the topic please )
Please bear my bad English
...
_____________
Episode starts where Pankhu snatch her gift from Rubel ( the same scene which it ended in the previous episode ) .. Then Rubel says that he will teach her a lesson ( by telling Avantika about the gift )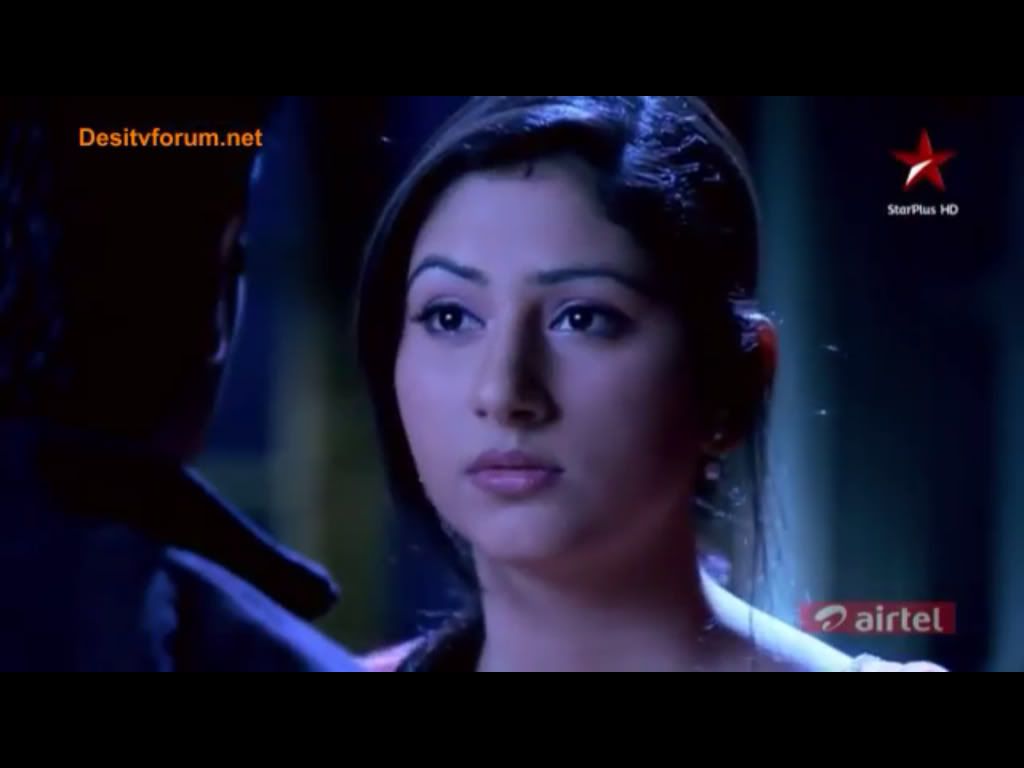 Now Pankhuri in her room ... She opens her gift and read Adi's massage .. And become emotional ... Then she weared it too ...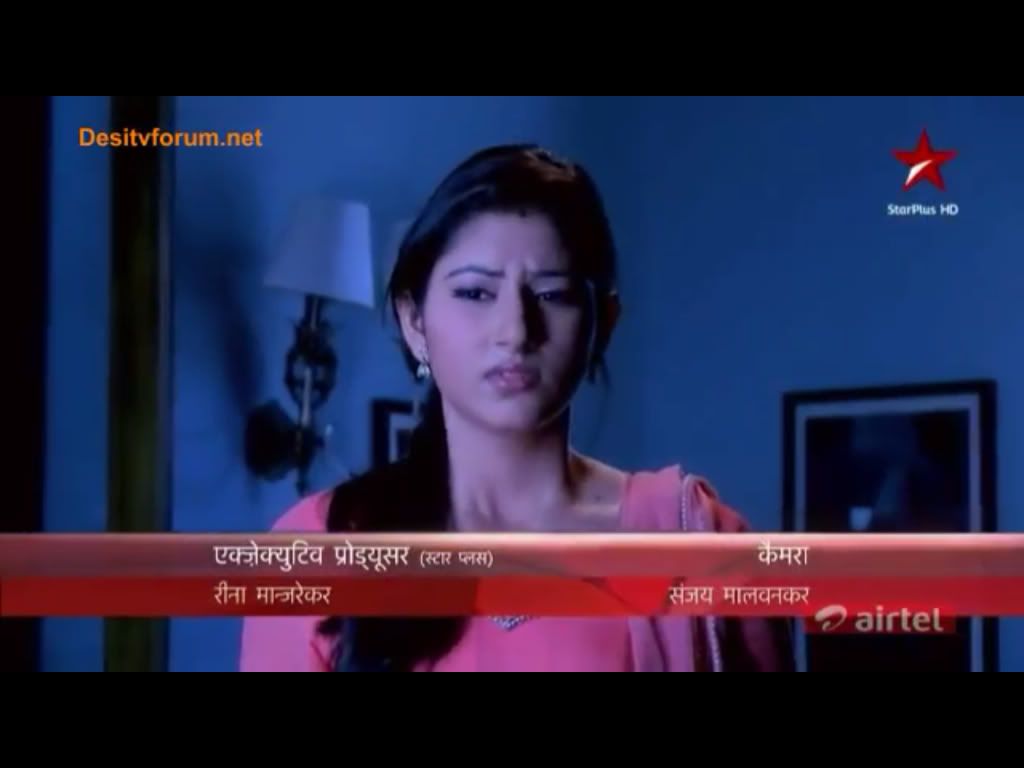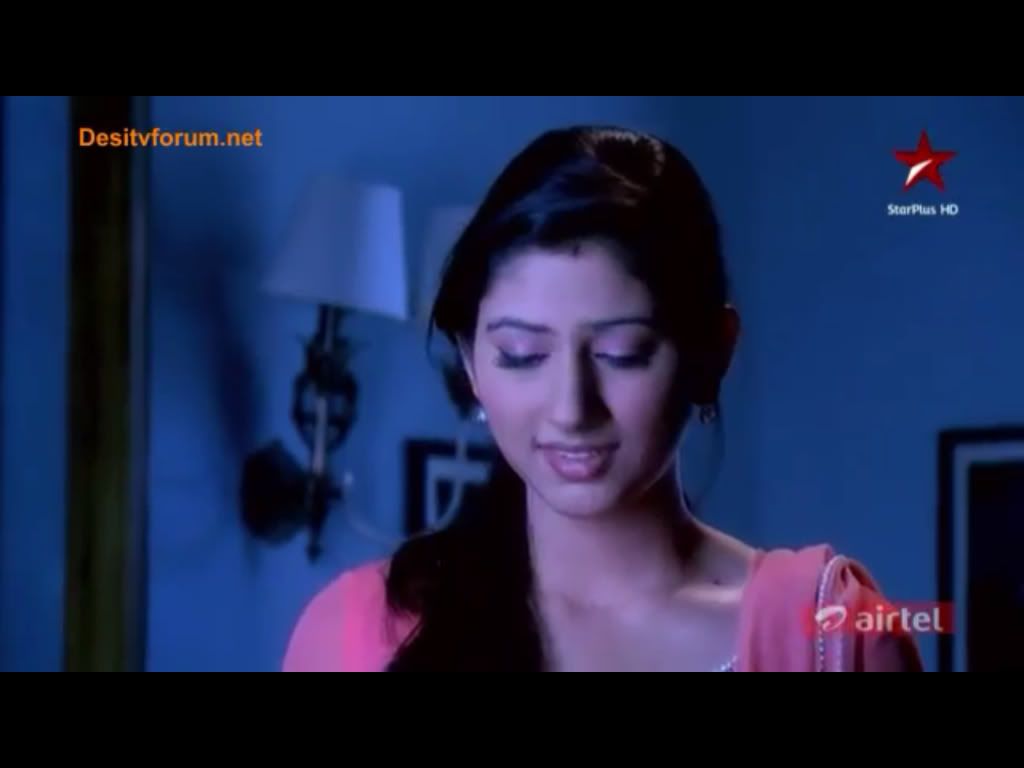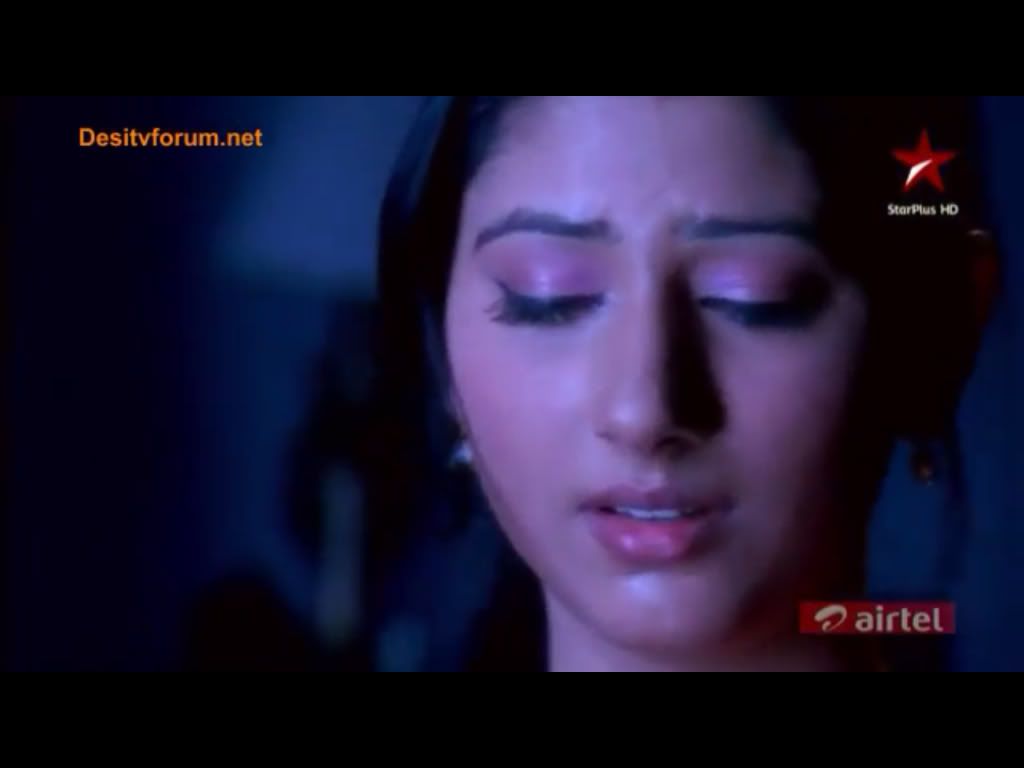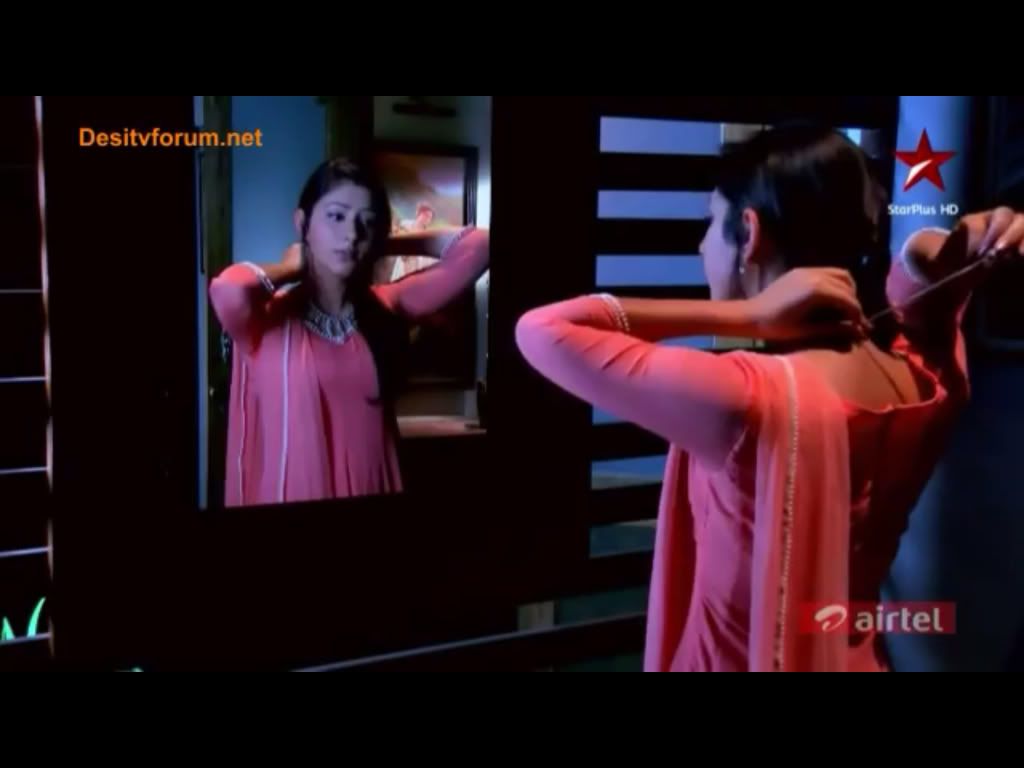 Morning ...
Pankhu and Nana sitting somewhere ( see the pic ) .. Where Pankhuri show Nana the gift which Adi gave her last night ... And she tell him that she will tell Avantika about this too .. Nana become happy and support her ... ..
Then Nana ask about Guptas arrival .. Pankhu said the tickets bocked today but then Nana insist let them stay one day more so they will clear all there problems which happened by Rubel and all ... Nana Pankhu go from there ..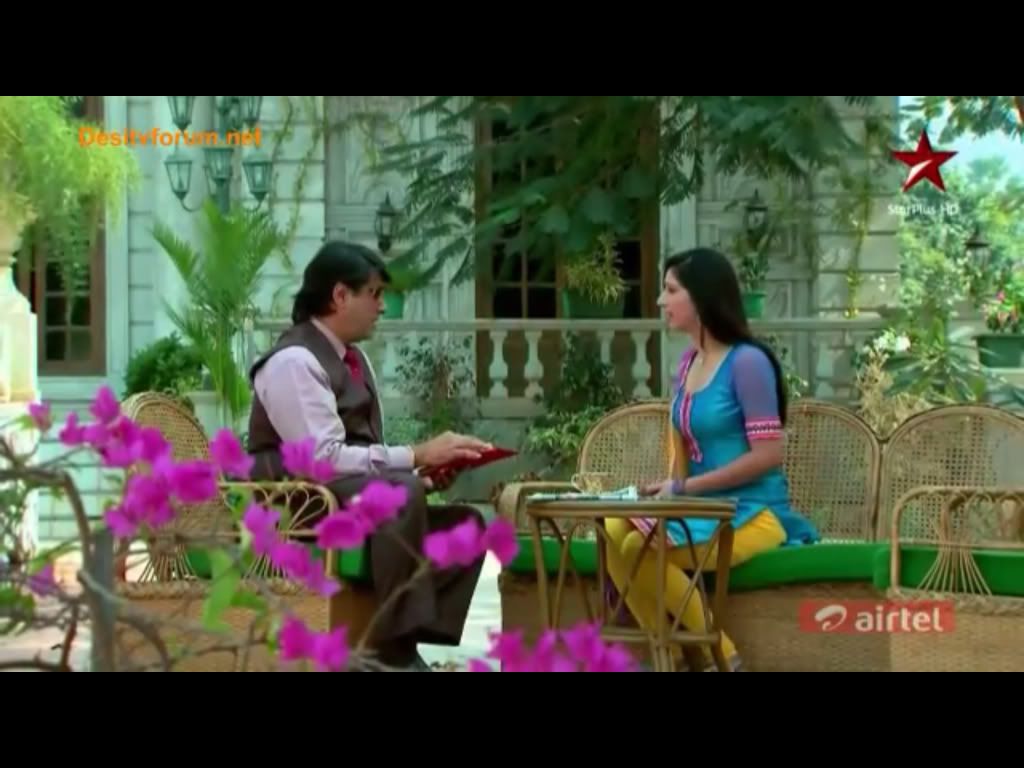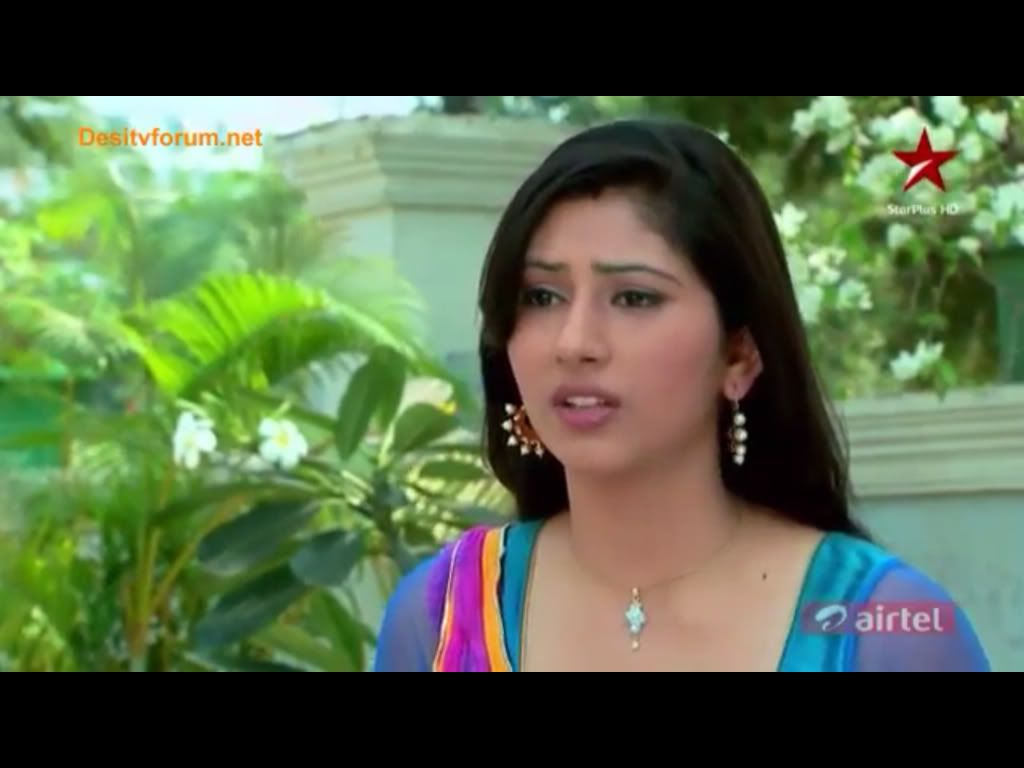 Harish's House ...
Adi comes to Harish's room searching a pen while Harish is searching a file ... Harish take an album from the cupboard .. Which has many old photos of him and Avantika and Child Adi ...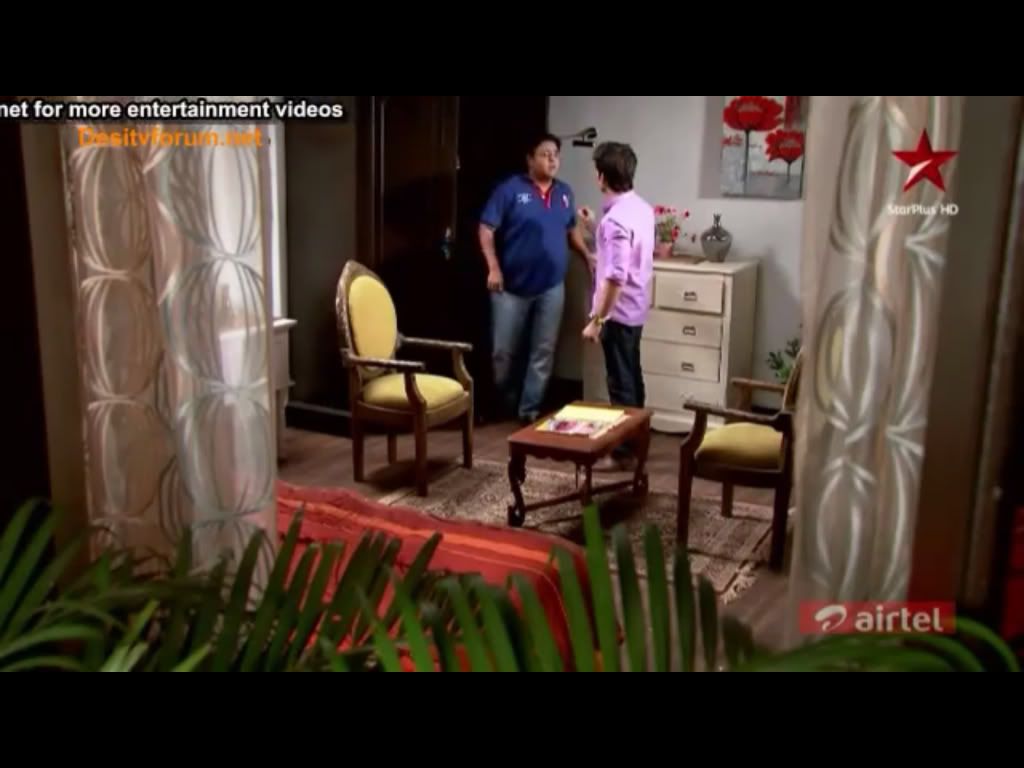 Old Photo of Adi :P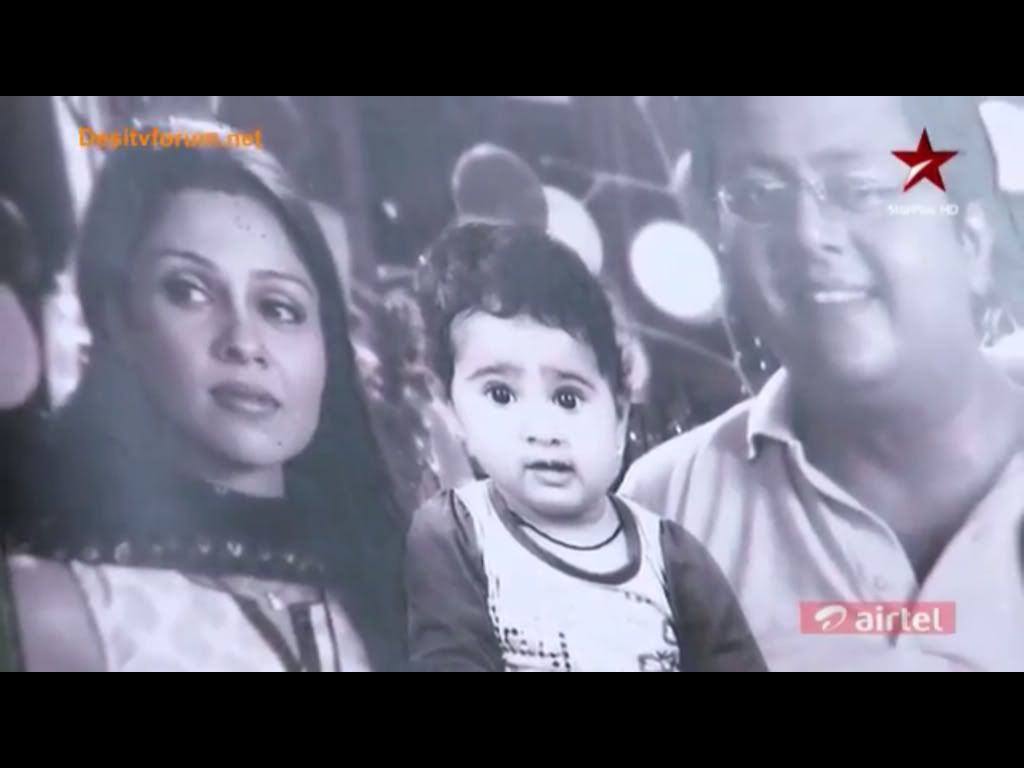 Adi is surprised by seeing the pics and praise them too .. Harish try to take thee album back but Adi insist that he want to see more ... Adi praise himself as a kid :P and says that Harich looked dashing and Avantika looks Good even today .. Then Adi asked where this pic was clicked Harish said it is in Kullu ... Then Adi said he is just look like his father ...Harish Says I always tell Avantika about this but she didn't agree .. ( then Adi says that Mom always tell me that I look like you ) ... Harish surprised .. And say finally ma'am agreed ..
Then Harish says that this album was her fav one ..
The Adi Says that Mom always don't show what in her heart ... She feels something for you dad ...
Then Adi goes from there ...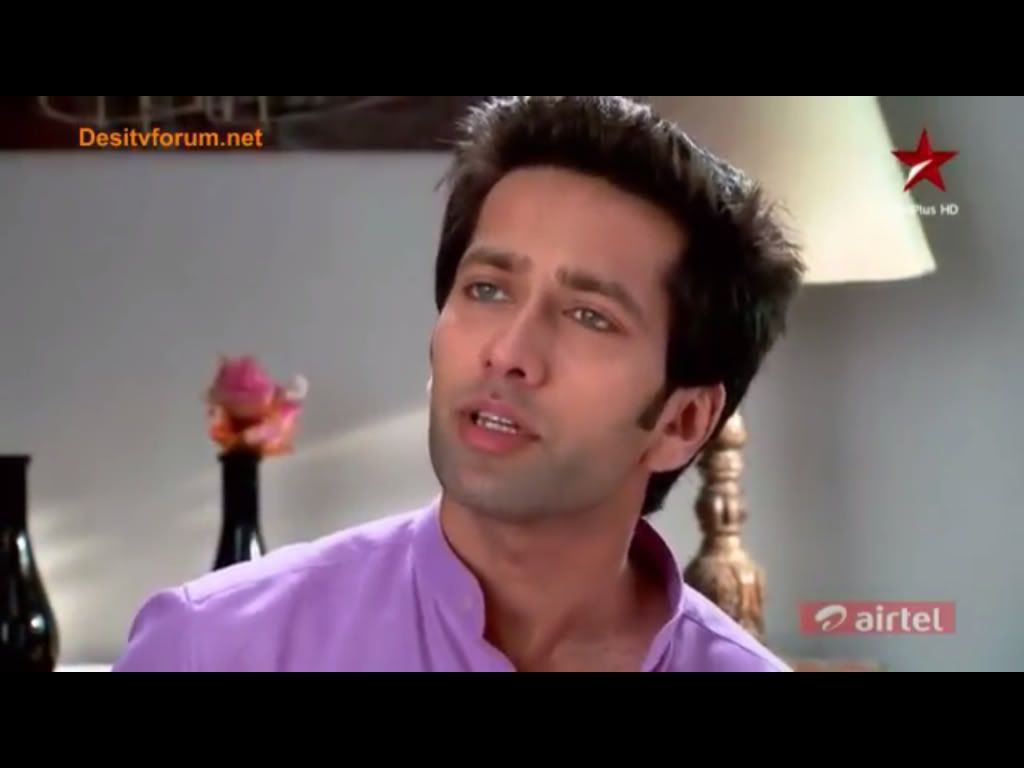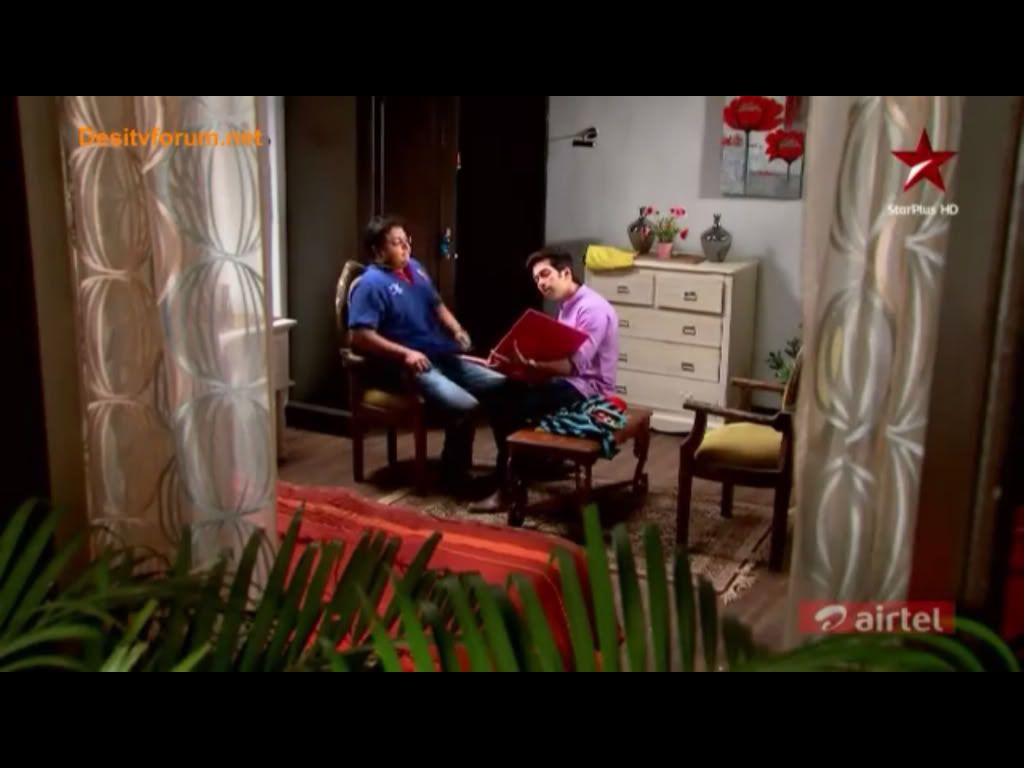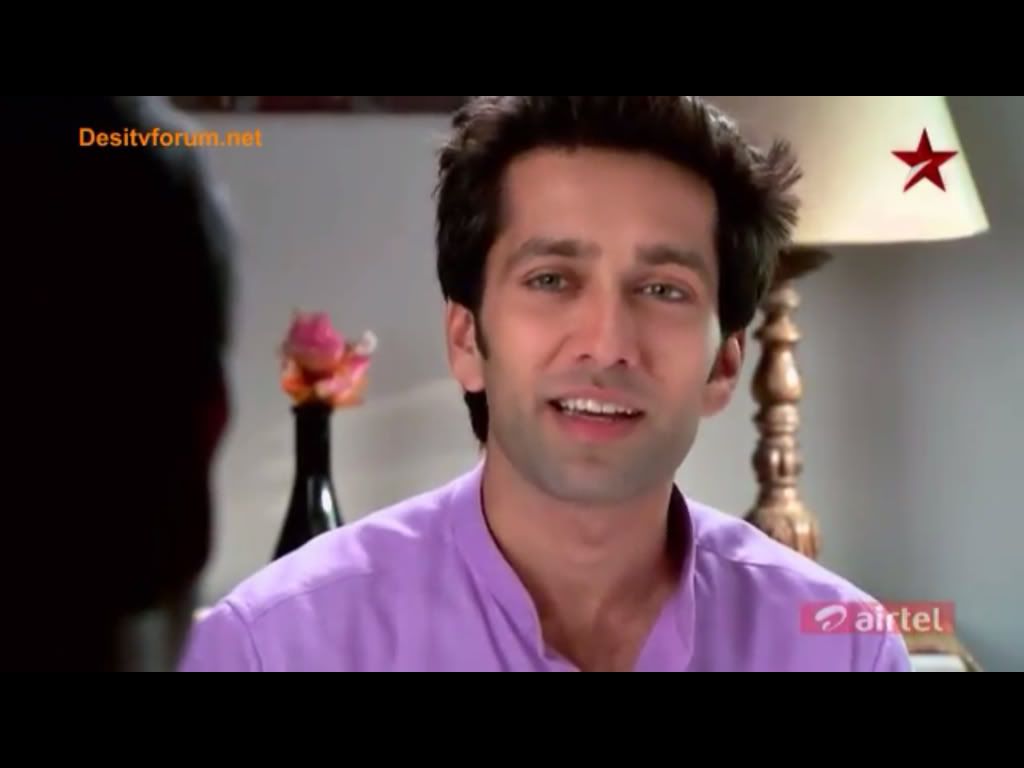 In Guptas room ( the guest room ) where Nana request them to stay for one more day ... Everyone give excuses that they can't stay Becoz they have work to do there and all ... Then Nana tells Pankhu to request them to ... .. For which Dada ji agrees ...
Pankhu sees Avantika going to the office ... She go to her to tell her about the gift but she couldn't ...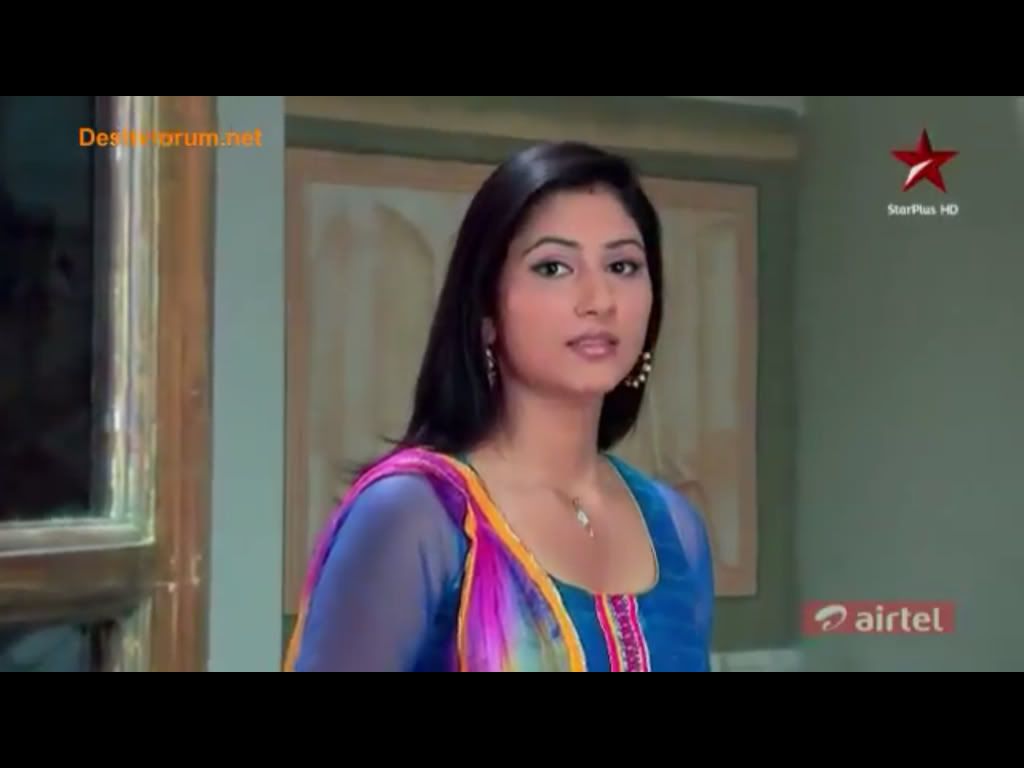 Pankhuri back to DiwanMansion .. Where she says sees rubel .. And he says to her that he hasn't told Avantika anything yet ... But he will tell her .. .. Sheela Mamicomes there and ask Pankhi for some help as her friends are coming to the home .. Pankhuri agrees ..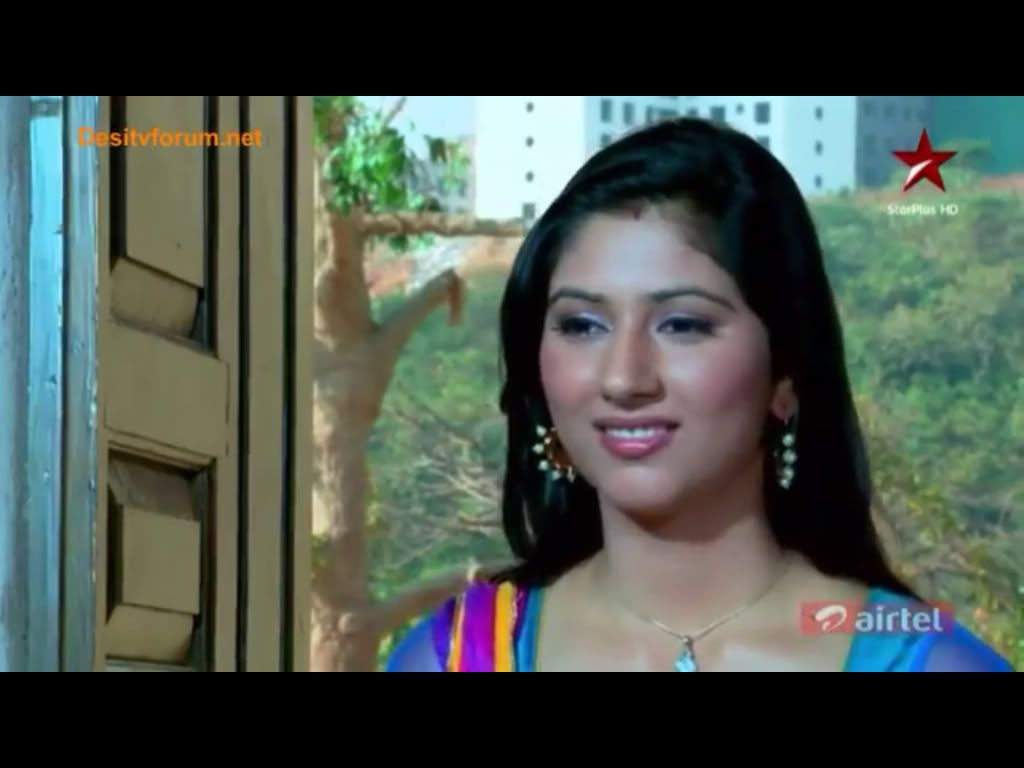 In Harish's house ..
Adi in Harish's room .. He takes those photos with him ...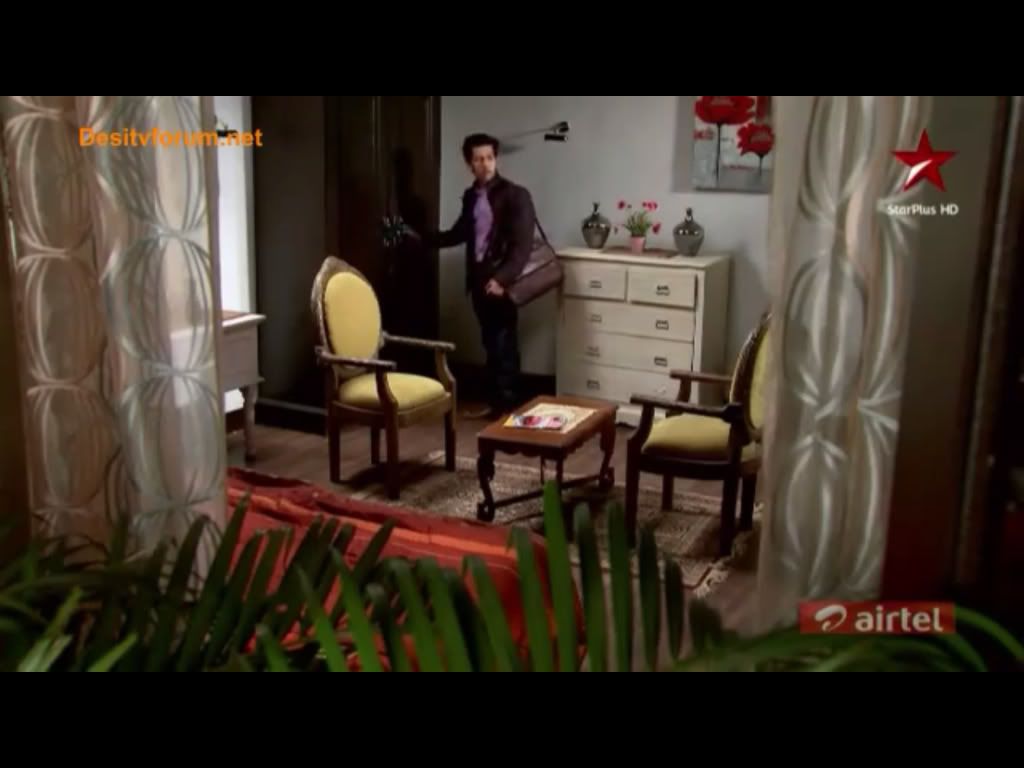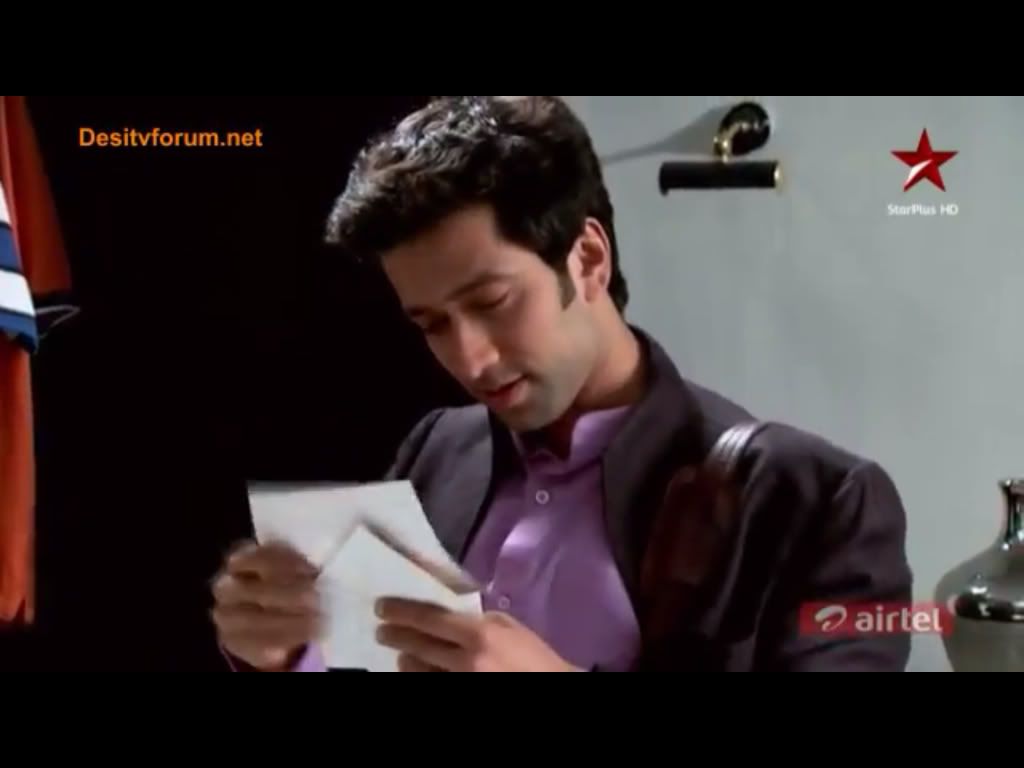 Adi reached the office .. Avantika asked why he is late .. Adi said that Becoz of the traffic .. Adi pits his bag in Avantika's table ... Then Avantika asked for a file .. Adi tells her to get it from the bag ... When Avatika opens the bag she finds the photos which Adi got from Harish's album ... ( Avantika smiles a bit )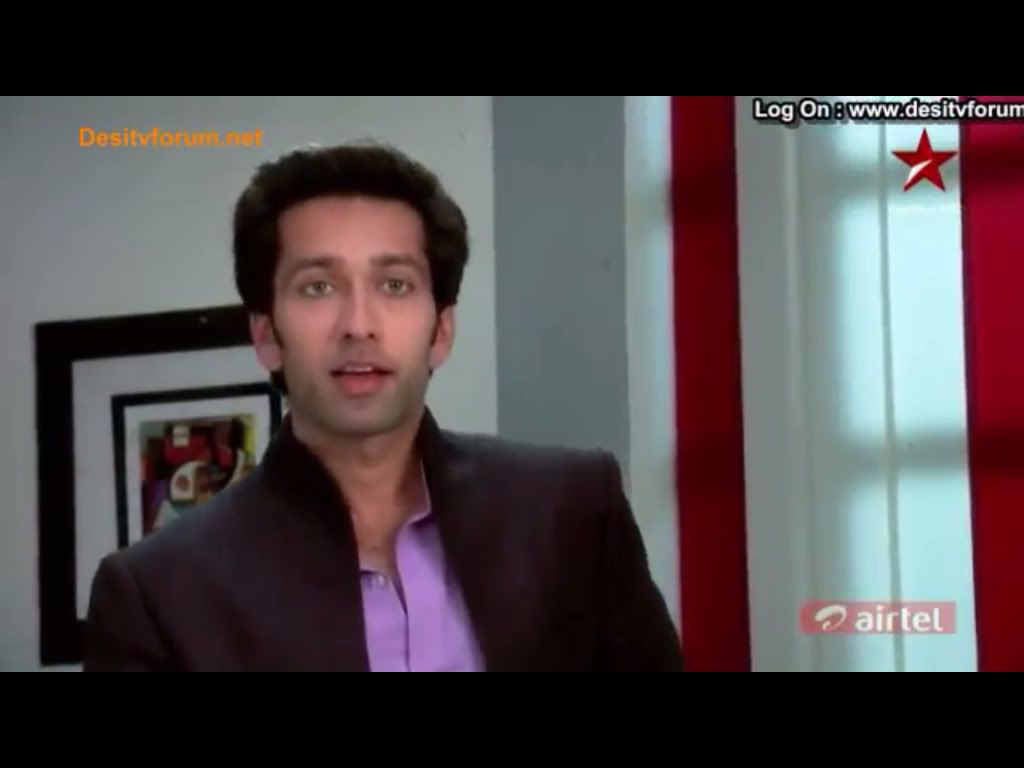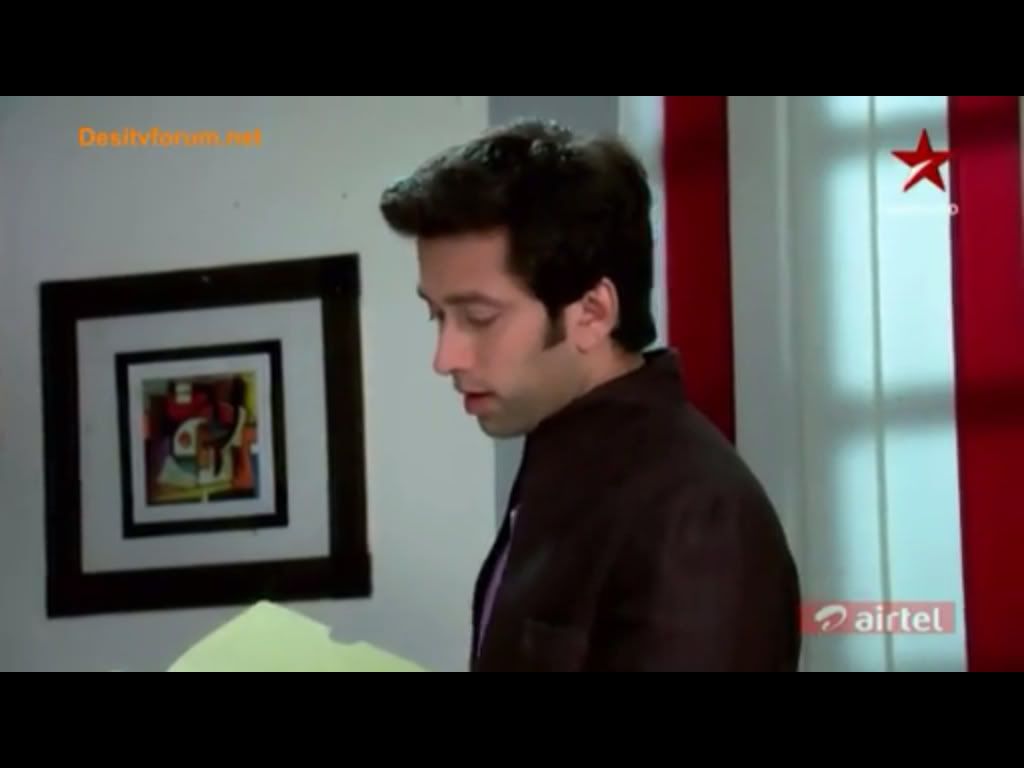 Adi says dad tells him that it's your fav album ... Also he says that Dad always say that he looks like you ( just like the way he told Harish ) ... ( he is just trying to patch up between them )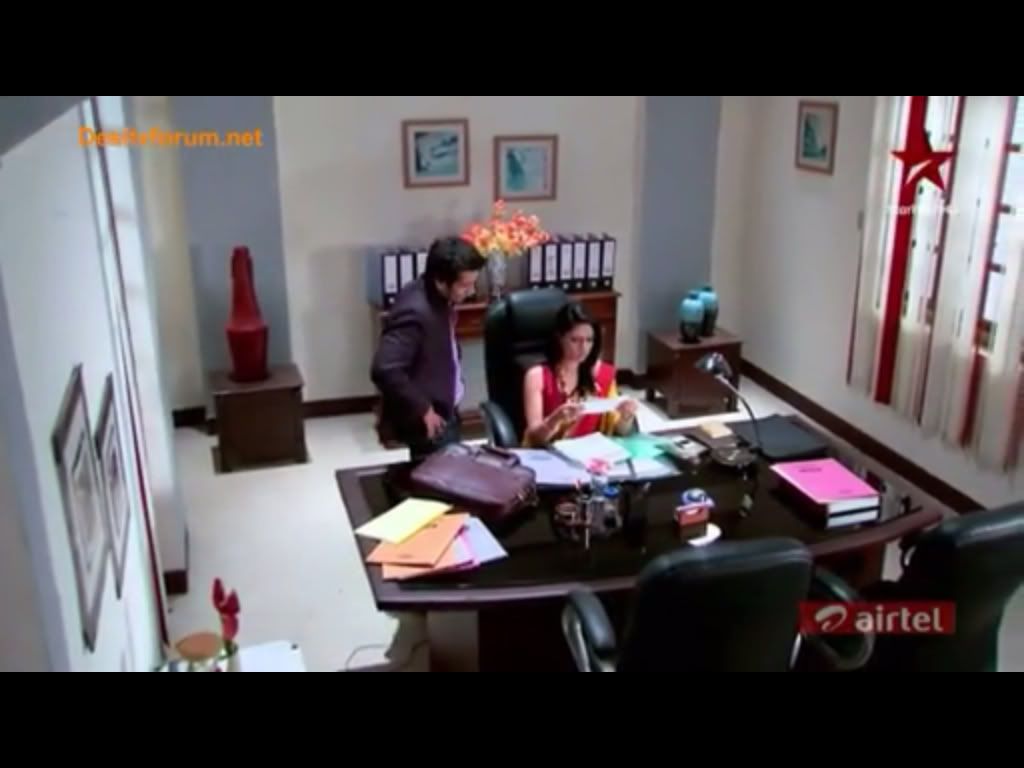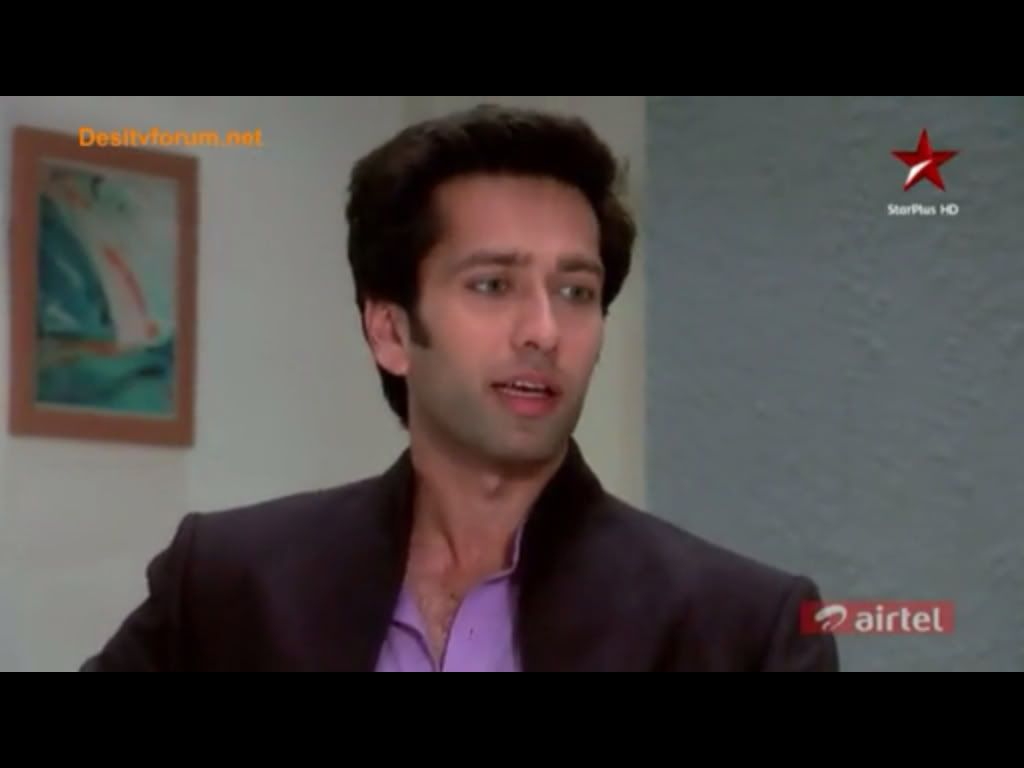 Avantika leaves from there ... But Adi understand her feelings ...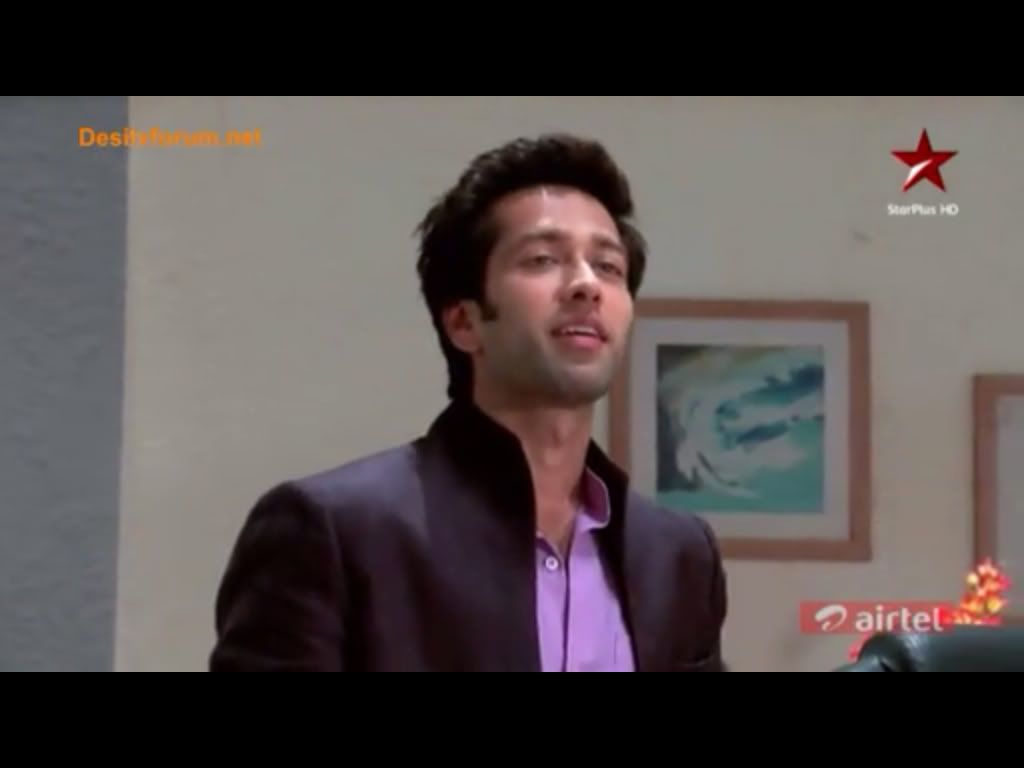 Diwan mansion ...
Sheela with her friends talking ( blah blah blah ) ... Sheela's freinds ask whe rubel gonna Mary .. Another friend says Let Adi marry first ... Then Sheela tell them that Adi alread married Pankhuri in kullu ... ( her friends are shocked ) ... Then Sheela and all try to insult her ( not directly .. But as saying that she should be grateful so she get to marry a very rich family ) ... Where Nana comes to the scene and praise pankhuri and say that we are grateful to has such a great DIL !!!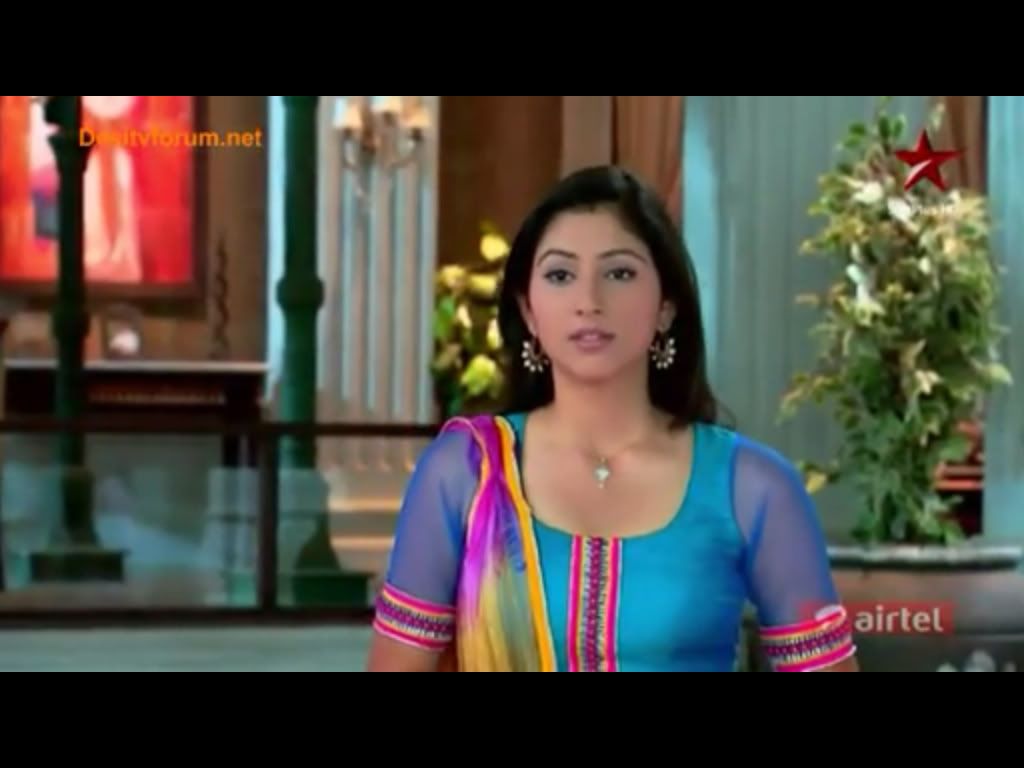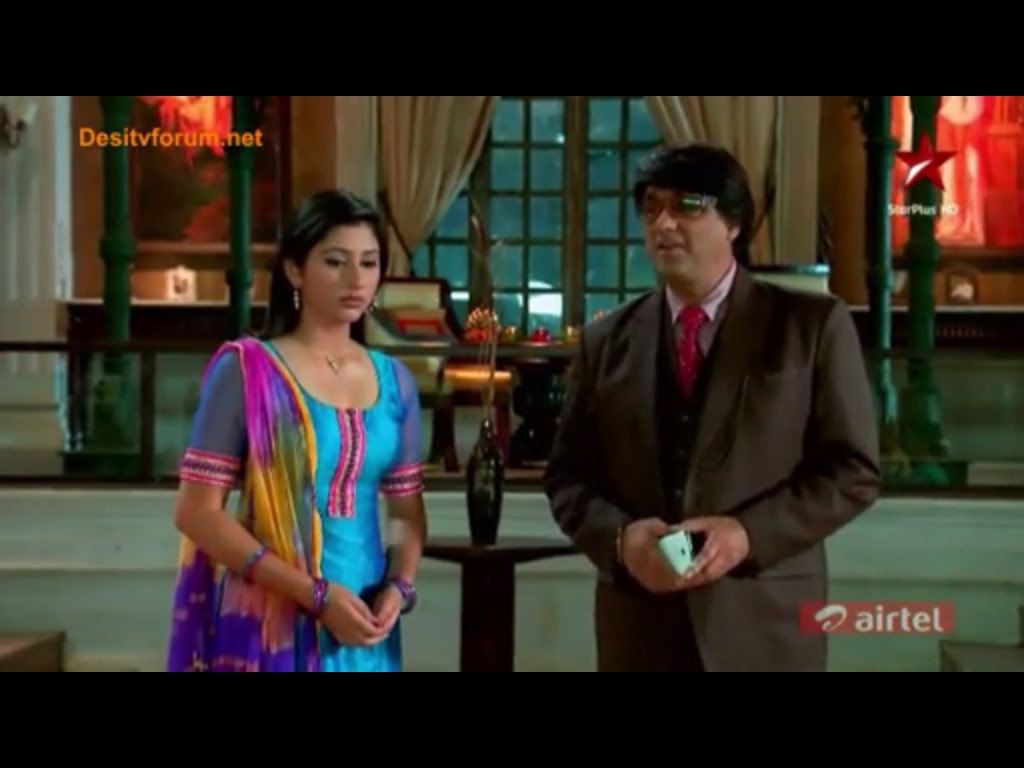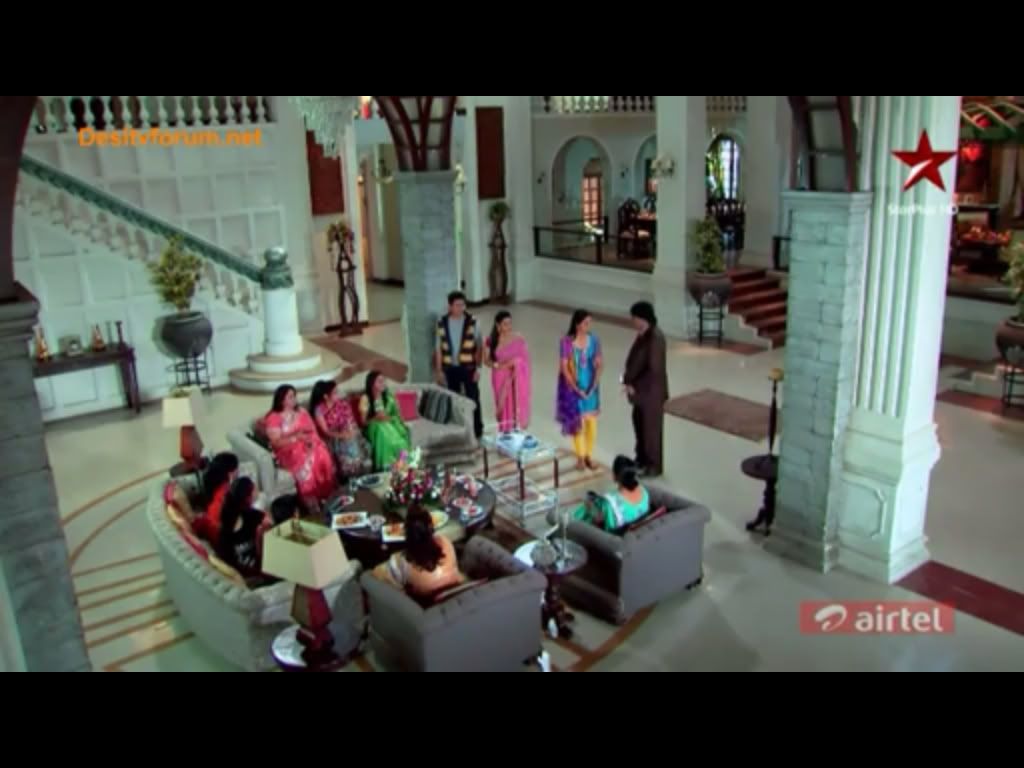 Nana leaves ...
Then ... Sheela's freinds ask her how the marriage happen .. Sheela tells them everything ( Shivam left the Manda, Adi Pankhuri stayed in one room, Latika's plan, etc etc etc ) but in a very disgusting manner :/ .. Which hurt Pankhuri and her mother n chachi a lot ( the come to the hall in between the scene ) ...
Moreover sheela's friends ask some disgusting questions to both Ambika and Chachi (just to hurt them and make them feel low ) ... Just the way sheel did ..
Then Sheela says that they are staying here with us .. If the Daughter-in-laws are very rich why they should stay in a hotel and waste money ( also in a VERY disgusting matter :/ ) ...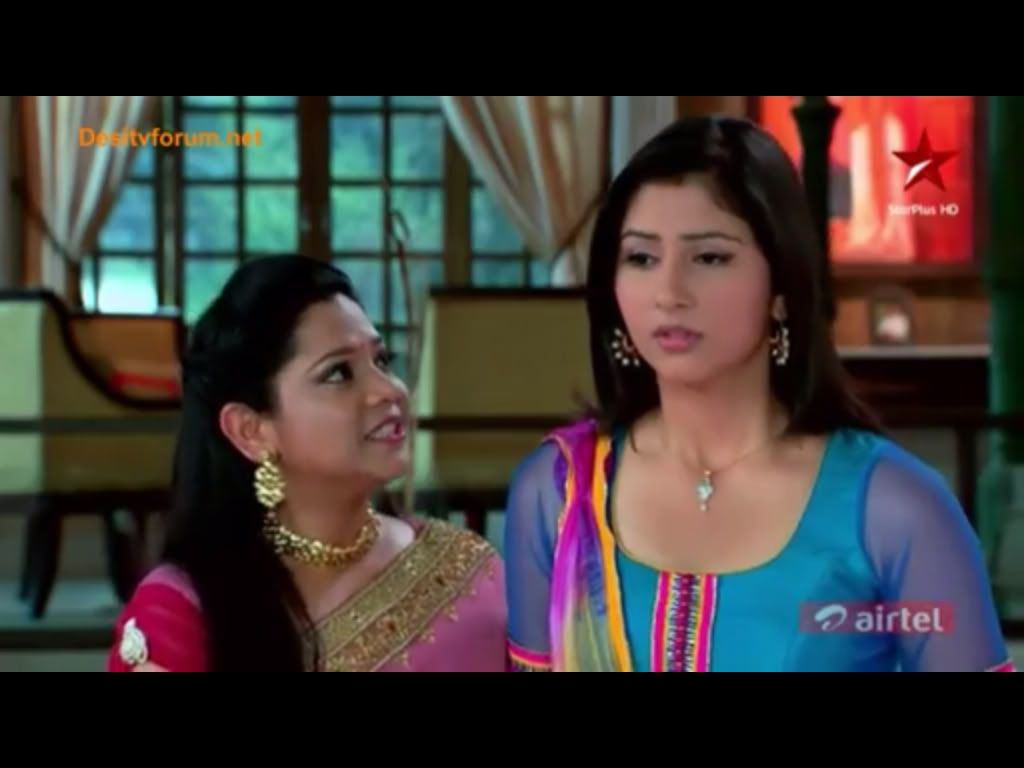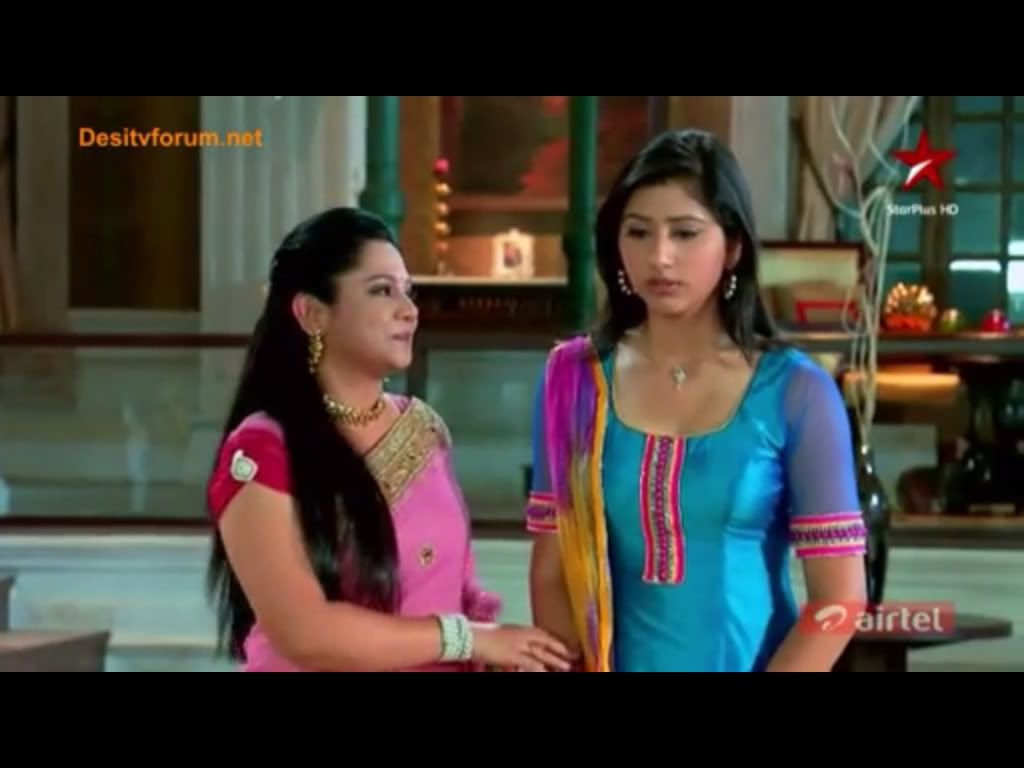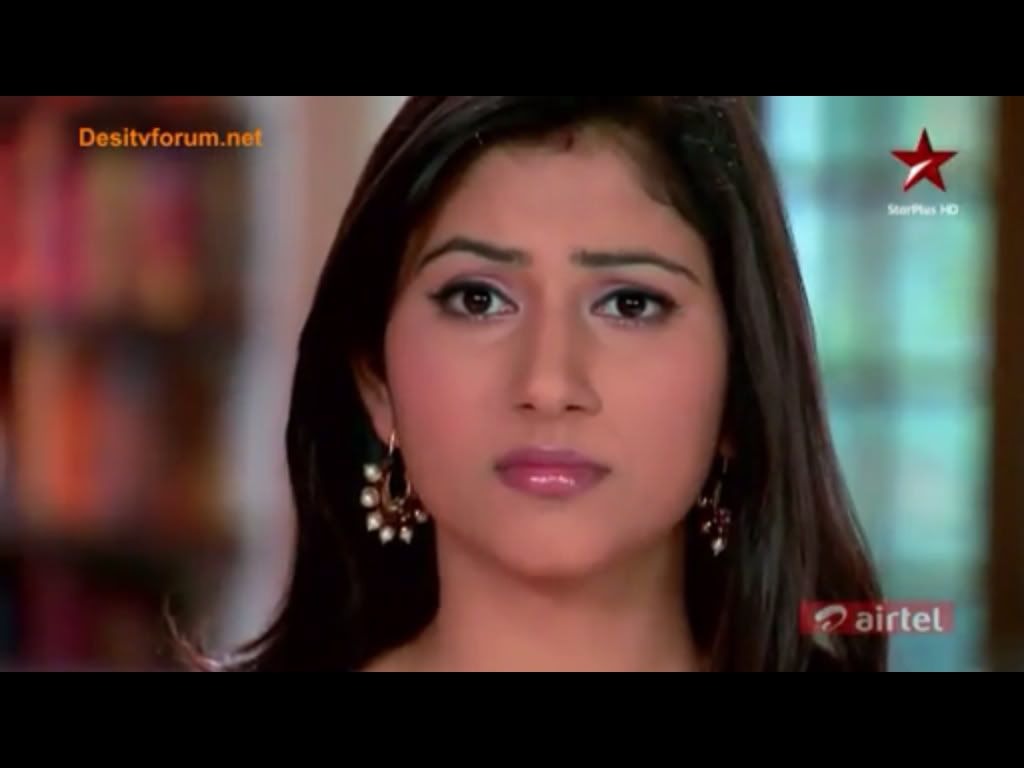 Then Mama ji ( Govardhan ) Divakaer and Pushkar comes in the hall ...
As always Mama ji start shouting
Originally posted by SAIBALROUTH

Govardhan comes up and confronts Mami, says he is not foolish that he will tolerate insult on him and his family, and stops her from talking non-sense about the family.

Mami doesn't stop.

Originally posted by SAIBALROUTH

Guptas now starts quarreling with Mami and Rubel, and a full blown war of words is going on between them, amidst the guests, allegations against the Guptas are flying thick and fast, Govardhan and others are busy countering them.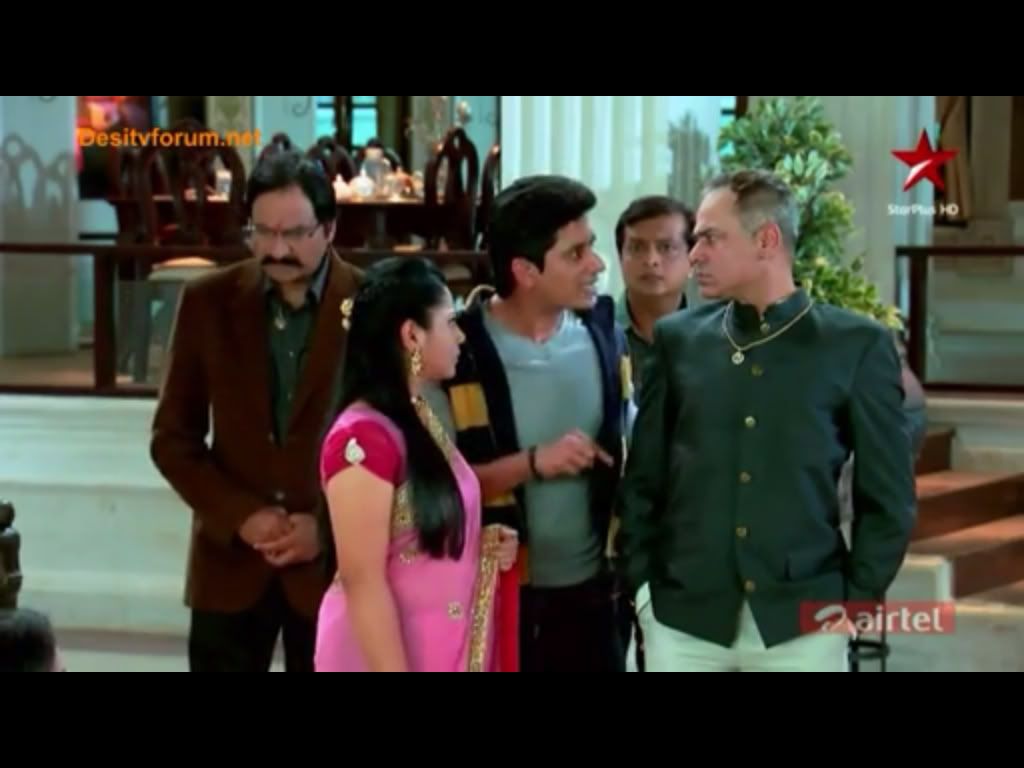 Dada ji comes there but . Pankhuri didn't let him .. And she takes always from there ...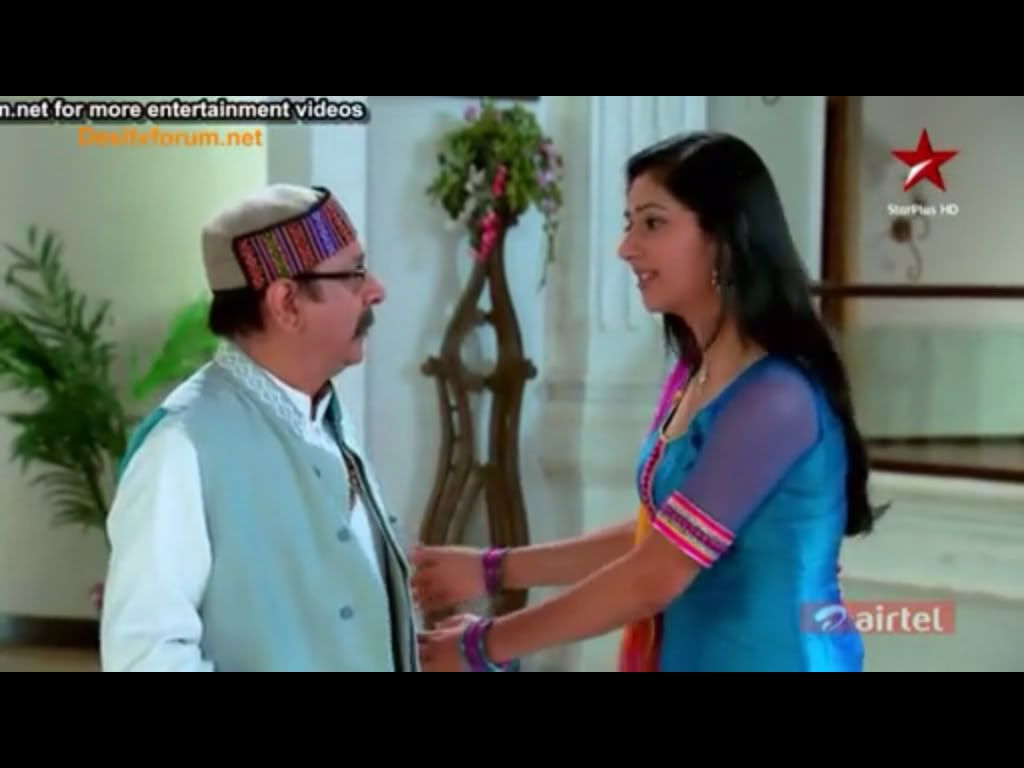 More and more drama ( I don't think I should write what they said .. It was full of insulting especially from rubel .. Though Mam ji was great too ;)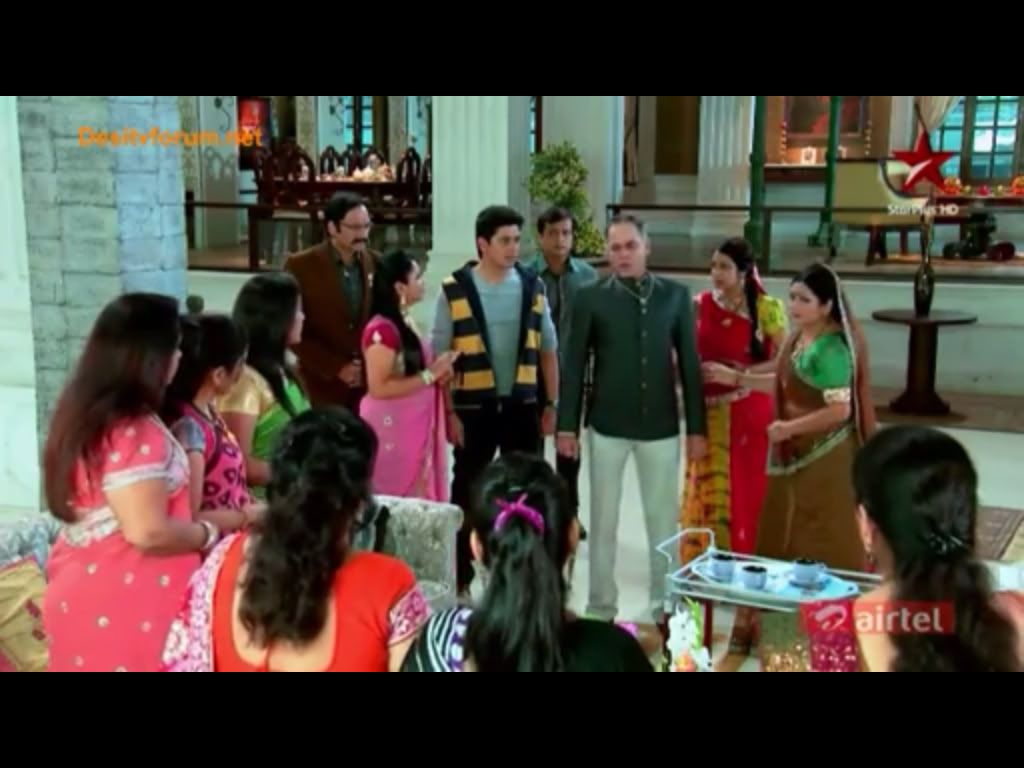 Rubel said that maybe Your OLD MAN and Dada ji ( our Nana ) had a secret deal but then Pankhu's Dada shouts very loudly and say they havnt any secret deal and he wilpay their money soon too ..
Rubel insults Dadaji even more for which Pankhuri couldn't resist and she shouts pon Rubel too ...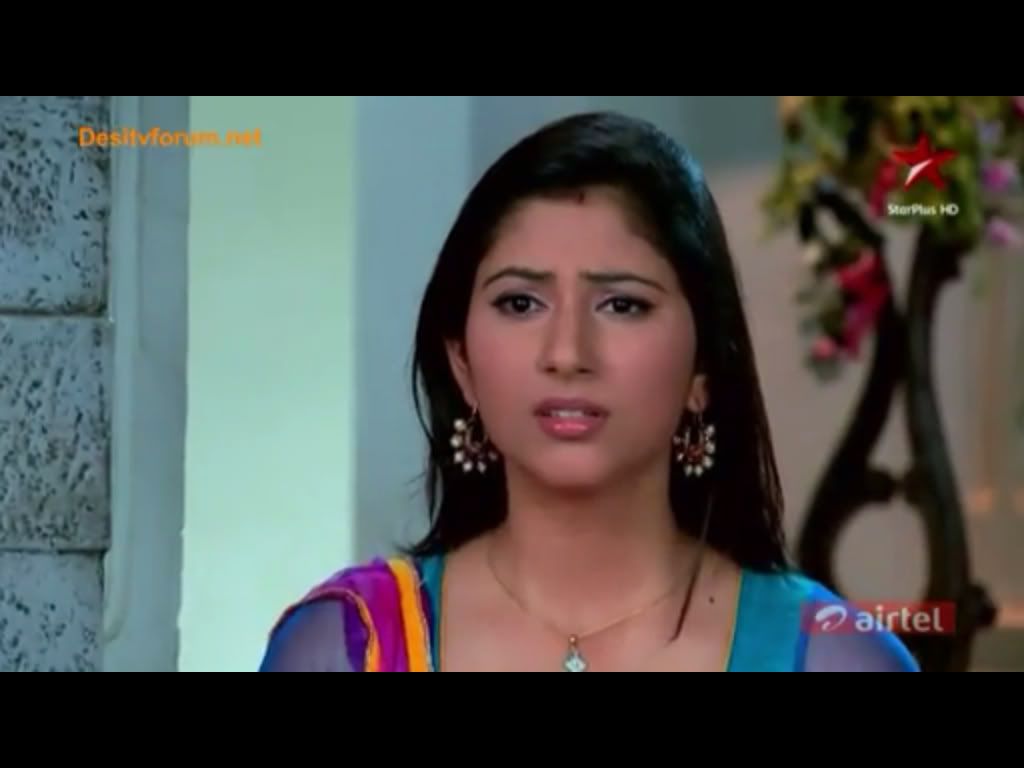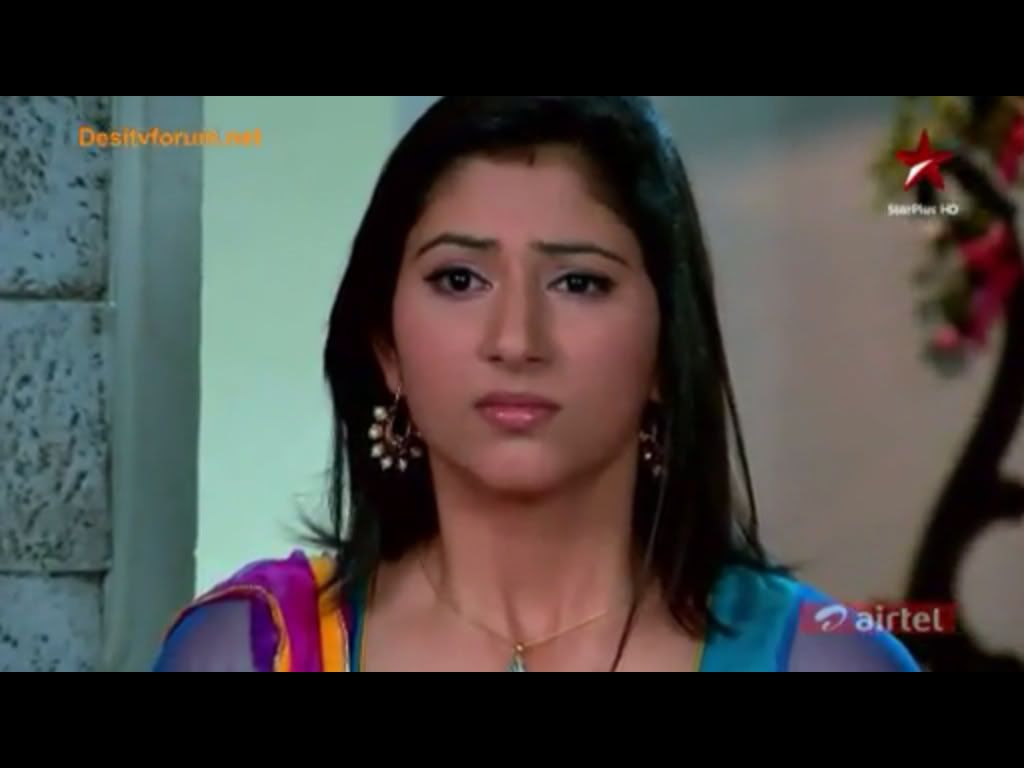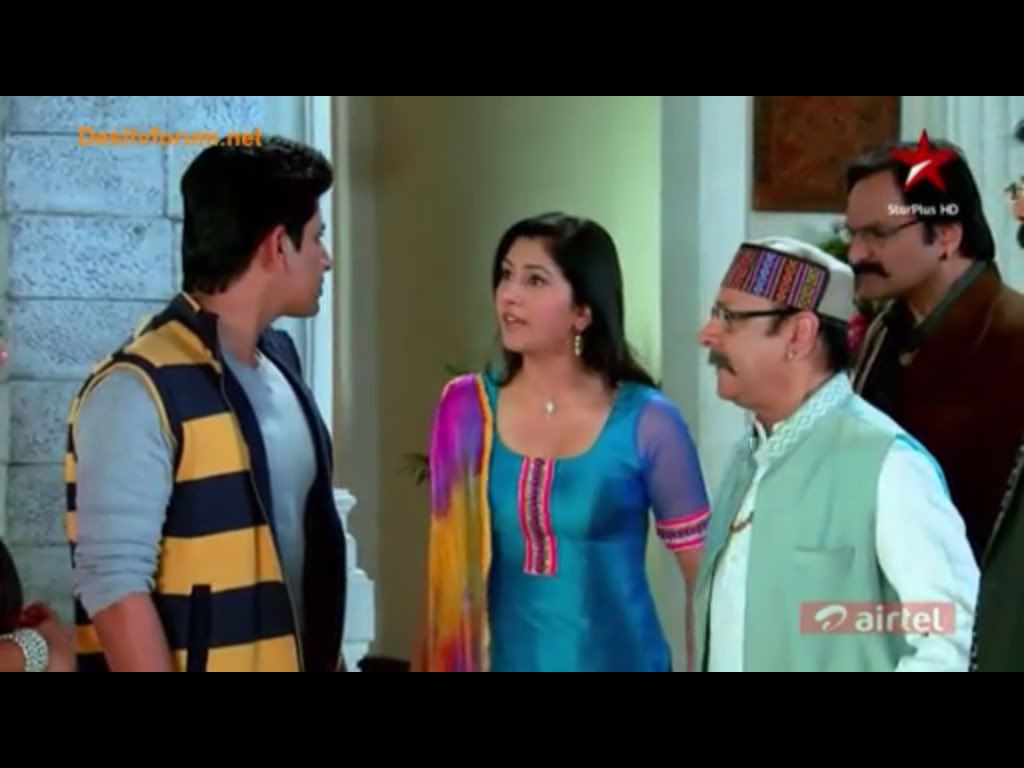 The drams continues when Sheela asks Rubel to stop .. Then Govardhan start again ... He said a very funny dialouge when Dada ji ask him to stop "wo log hame left right center sunate rahe aur hum Chup chap bethesda rahe" LOL !!!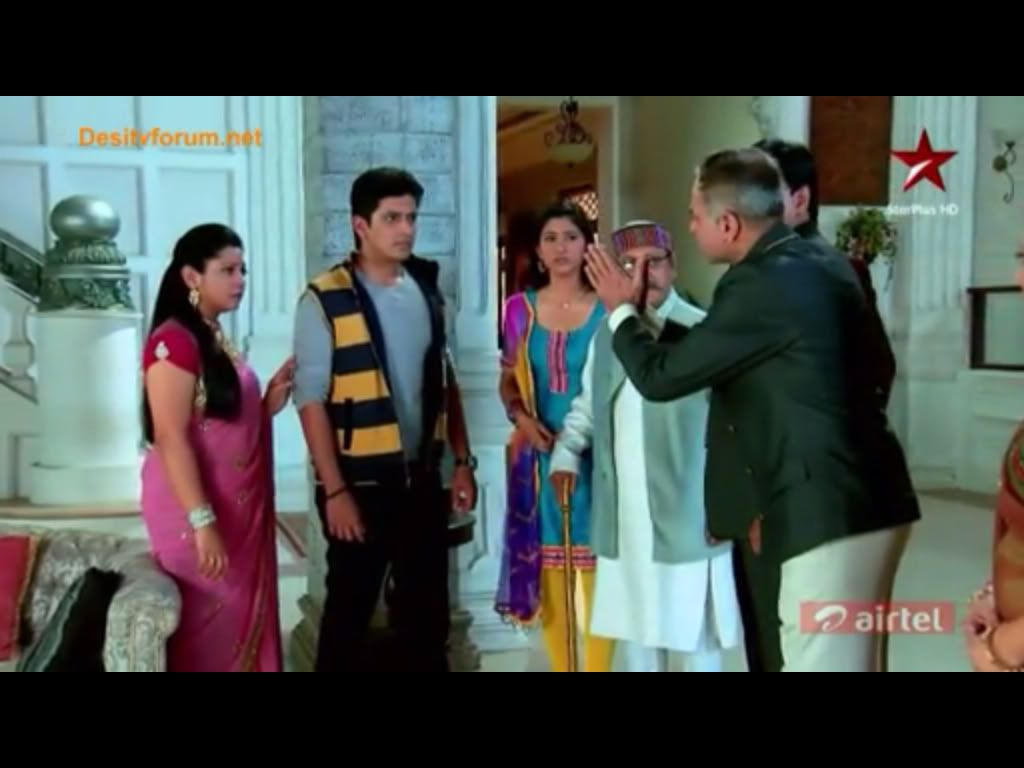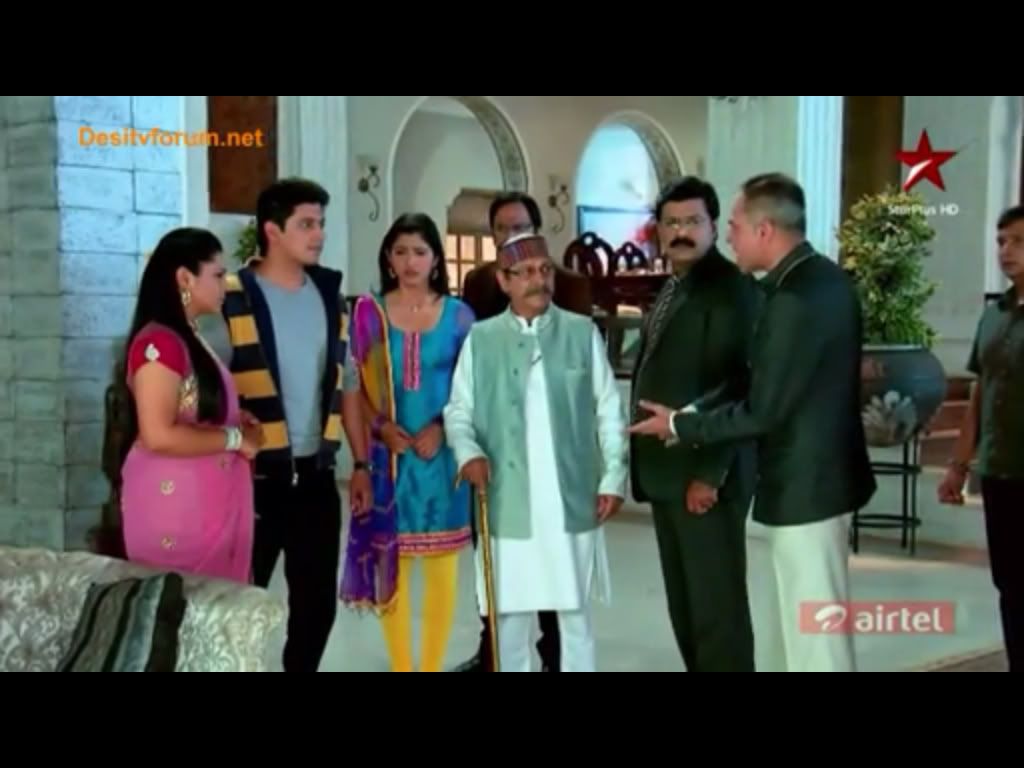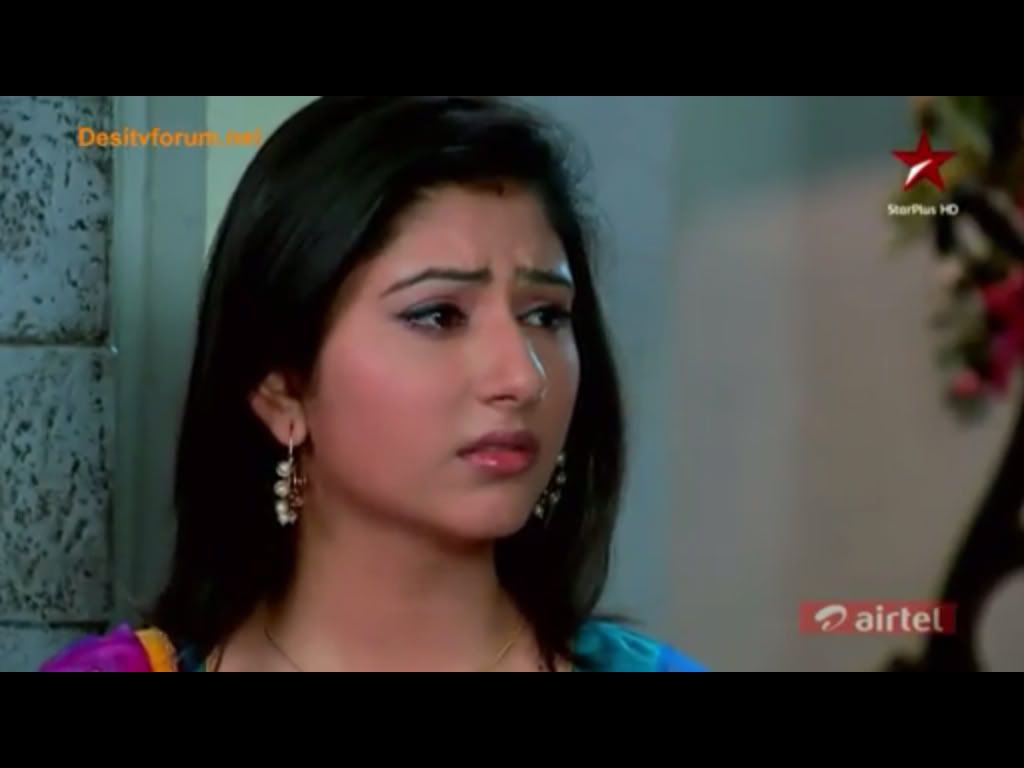 Avantika comes and ask what is going on ... Govardhan says she should Ask her nephew about this ... .. Before anyone say anything .. Rubel come and say that Guptas are lies .. All of them ... Even Pankhuri .. Adi comes to meet her secretly yesterday and gave her a gift ...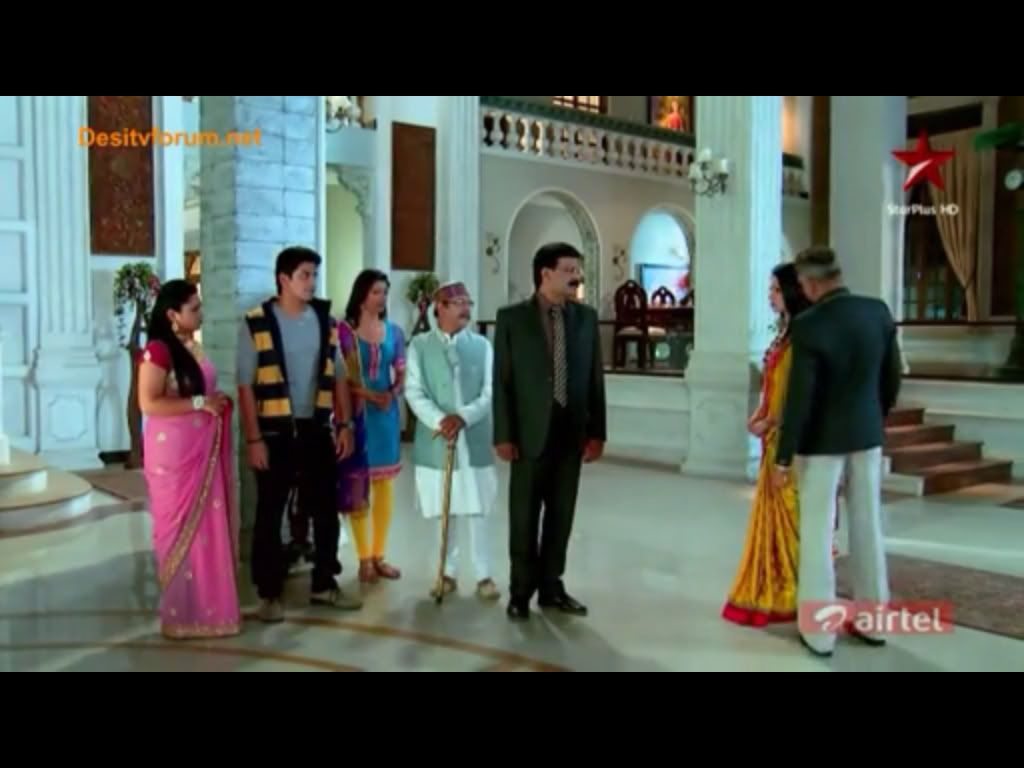 Before Pankhu tried to defend herself ... Ambika comes and stops rubel from insulting them more ...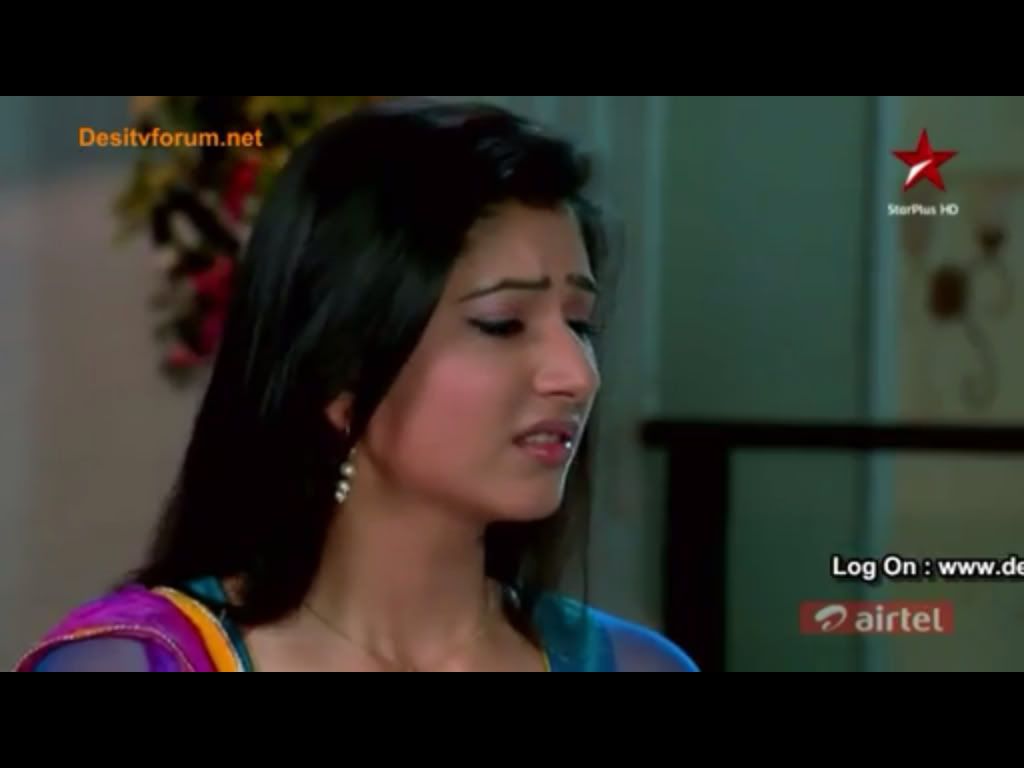 Dadaji leaves with an emotional scene ...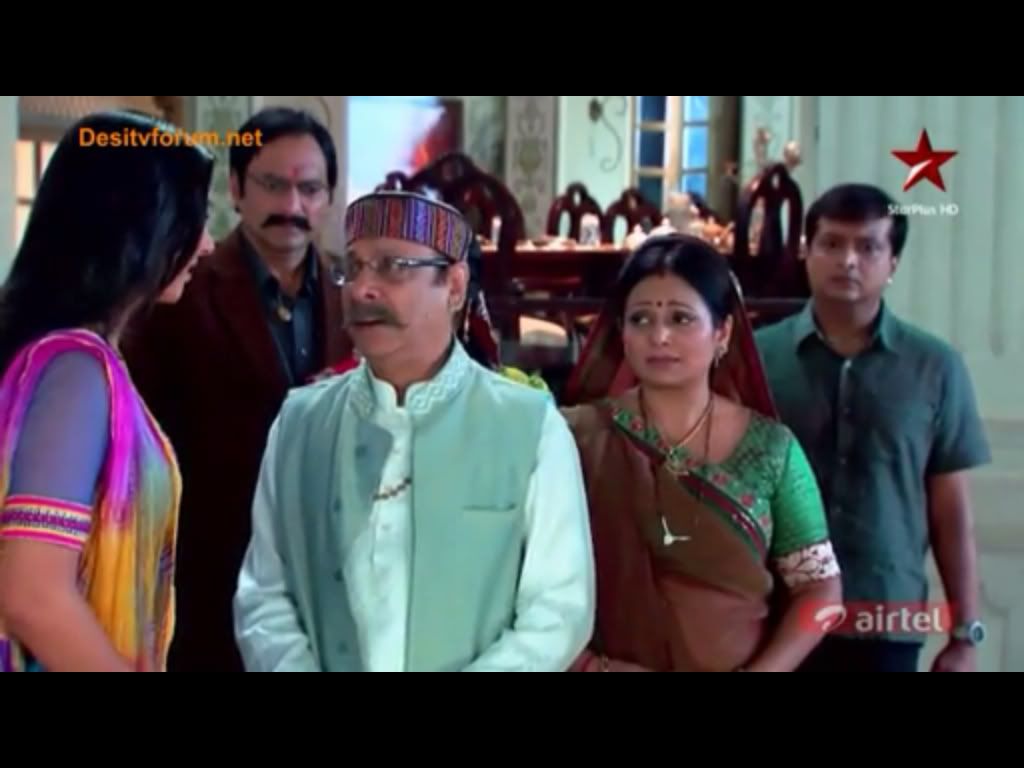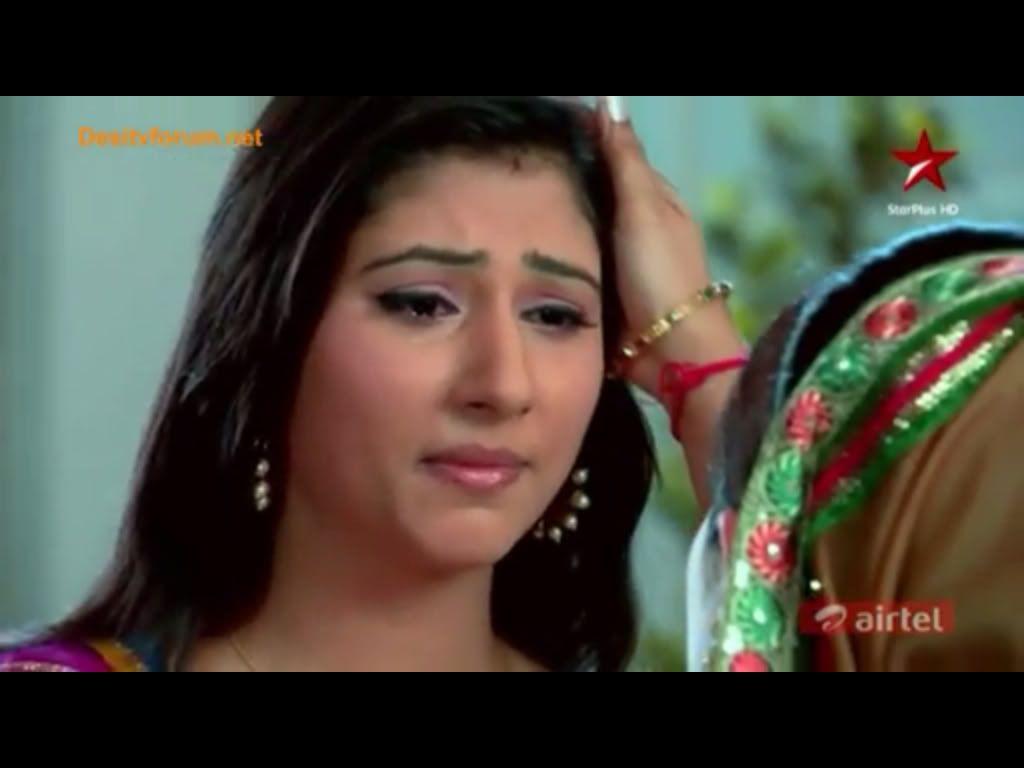 Nana comes ...
Originally posted by SAIBALROUTH

Everyone was leaving when Nana returns with sweets, says he has just gone to buy sweets & asks to Guptas what happened in so short time that they are leaving, Dada Ji says he won't be able to tell it as it would spoil their relation further and Guptas promptly leaves.

Nana enters and asks everyone what happened, no one came forward to reply.

Rubel came to Nana and says he just made it clear to Guptas that they are thankless and even after receiving financial assistance & bailout package, they are refusing to acknowledge that help.

Nana went into a fit of rage and was about to slap Rubel when he stopped short of slapping, says he has increased in size only but his mindset hasn't grown properly and it has only lowered in these years, and is in the deepest dungeon now. He says he won't be remaining quiet this time, and he will punish him for his misdeeds. This is not a mistake of Rubel but his crime and he will be punished in right manner soon.

Pankuri sits alone and cries in her room.
nana comes to meet Oankhu in her room but he couldn't ... As she was crying very badly :(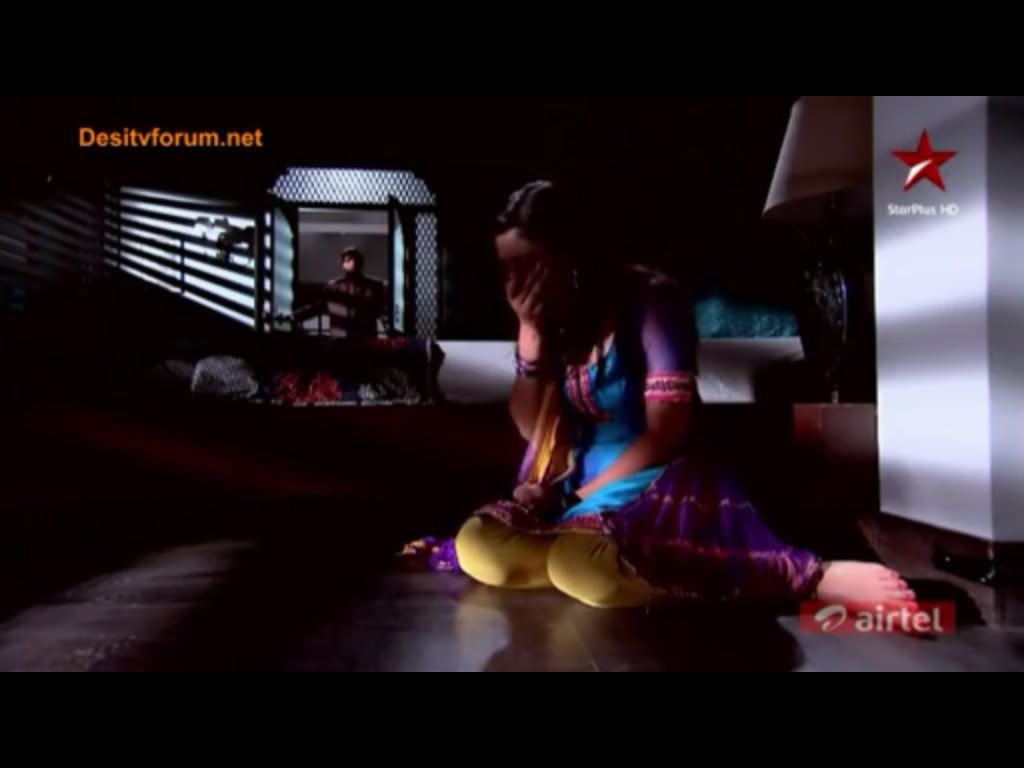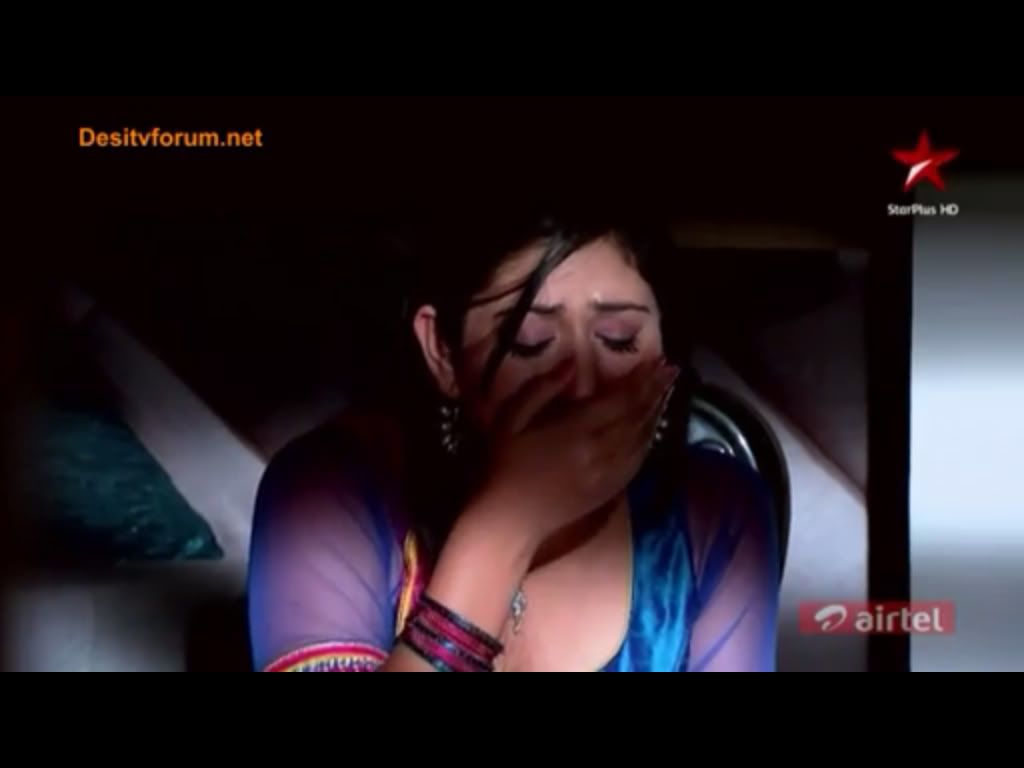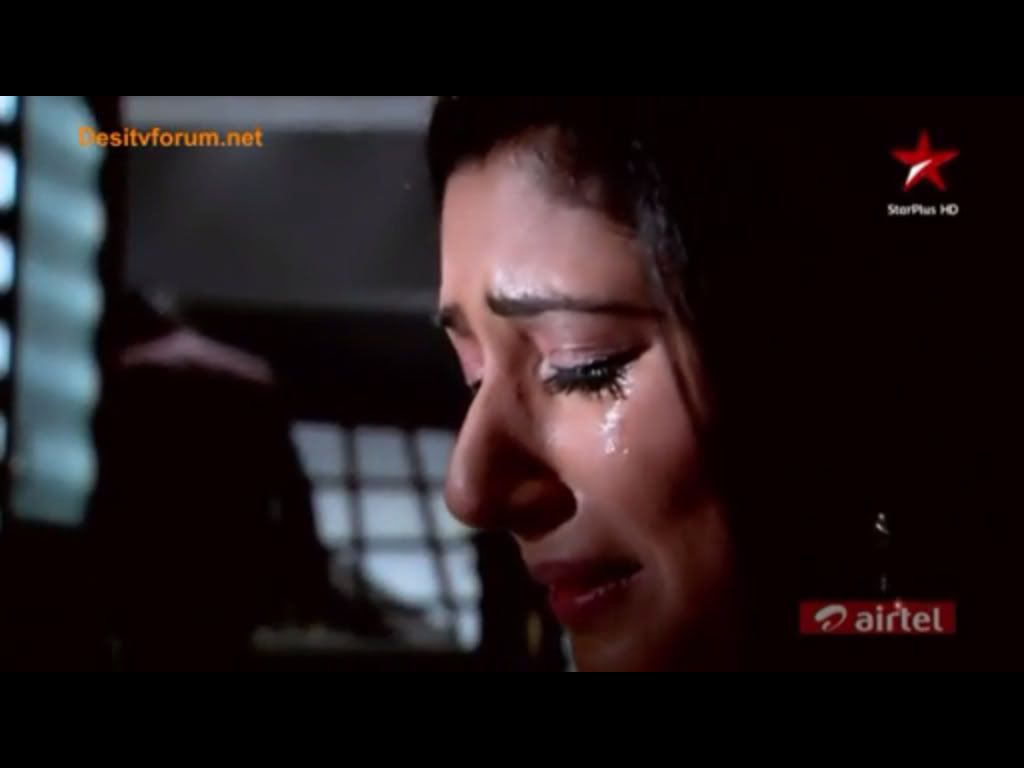 Outside the office .. Adi in his car ... Still seeing the photos ..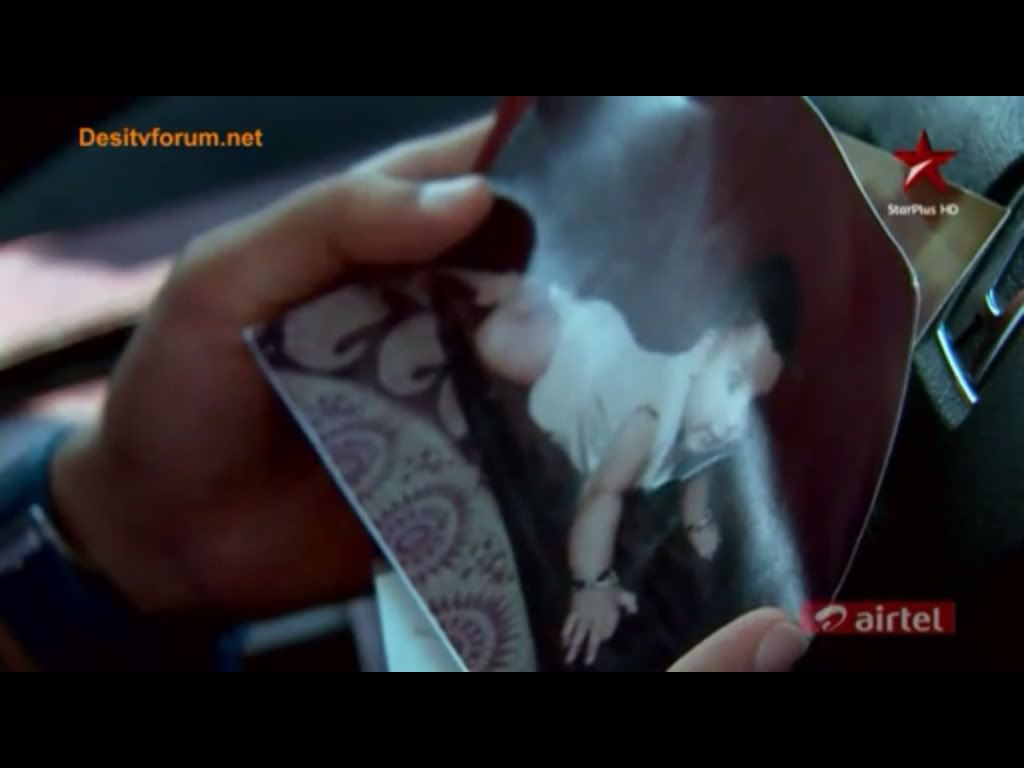 Then Nan calls him and tell that he wanna meet him ...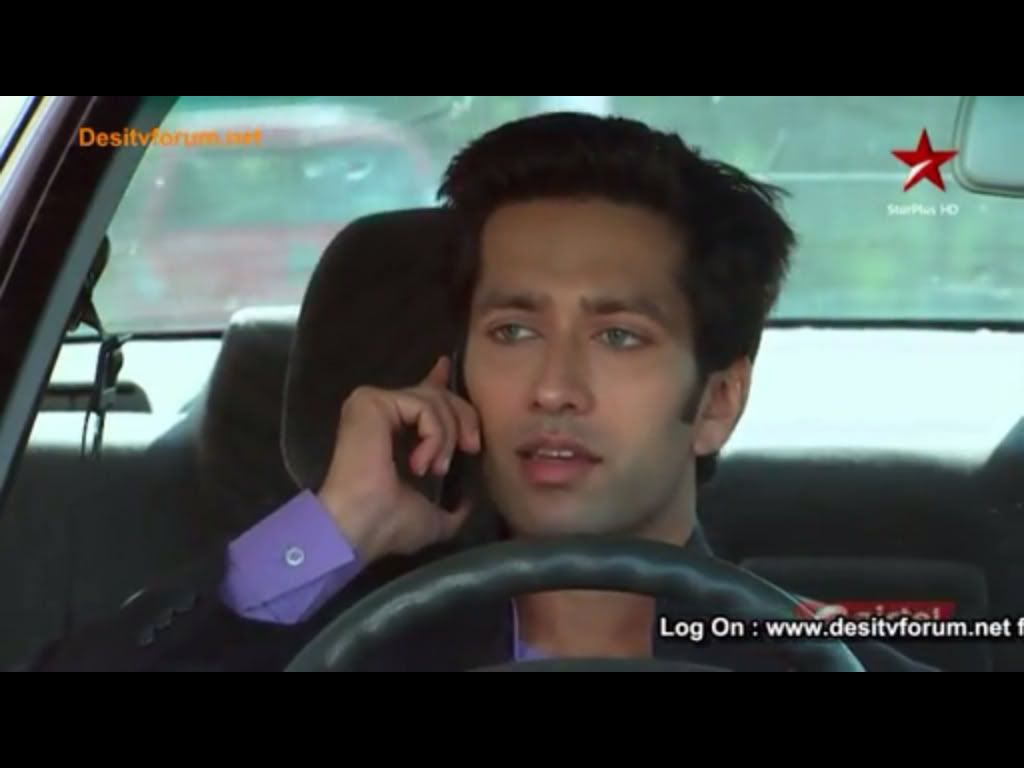 Nana Tells everything to Adi ... Also tell him that I was broken when I saw Pankhuri crying ... I feel so bad I made a promise from an strange girl ( he made the promise long ago .. Remember ?! ) For my own good .. Pankhuri can't stay there ... Go any get het ... And go always in separate place and start a new life there ...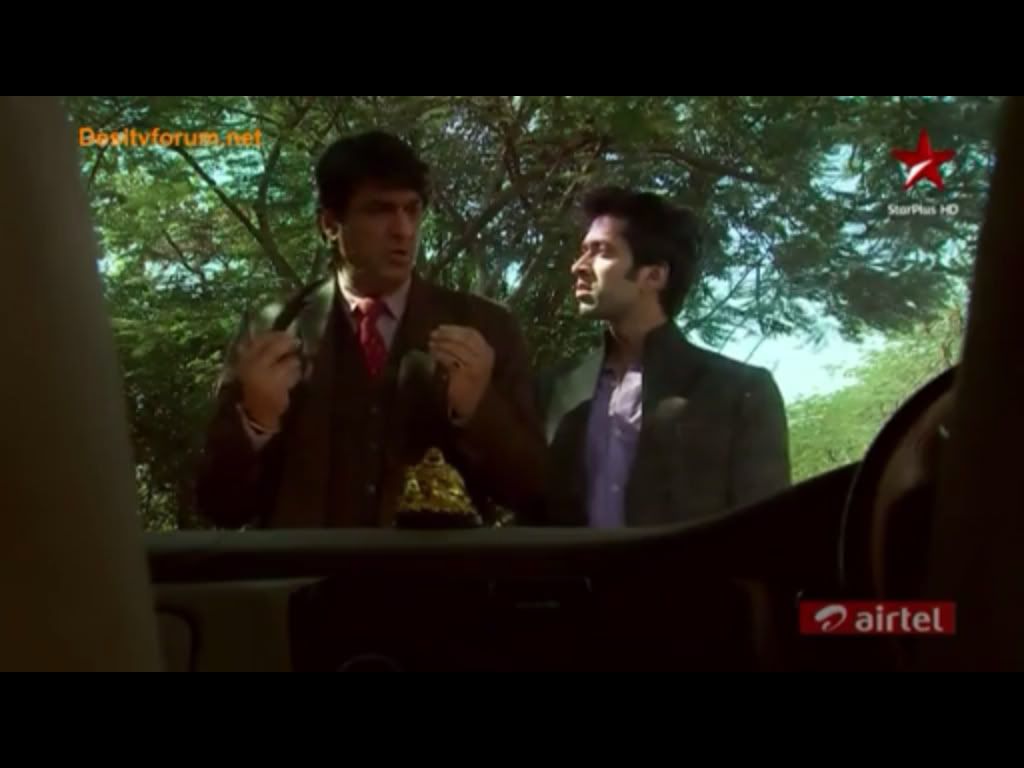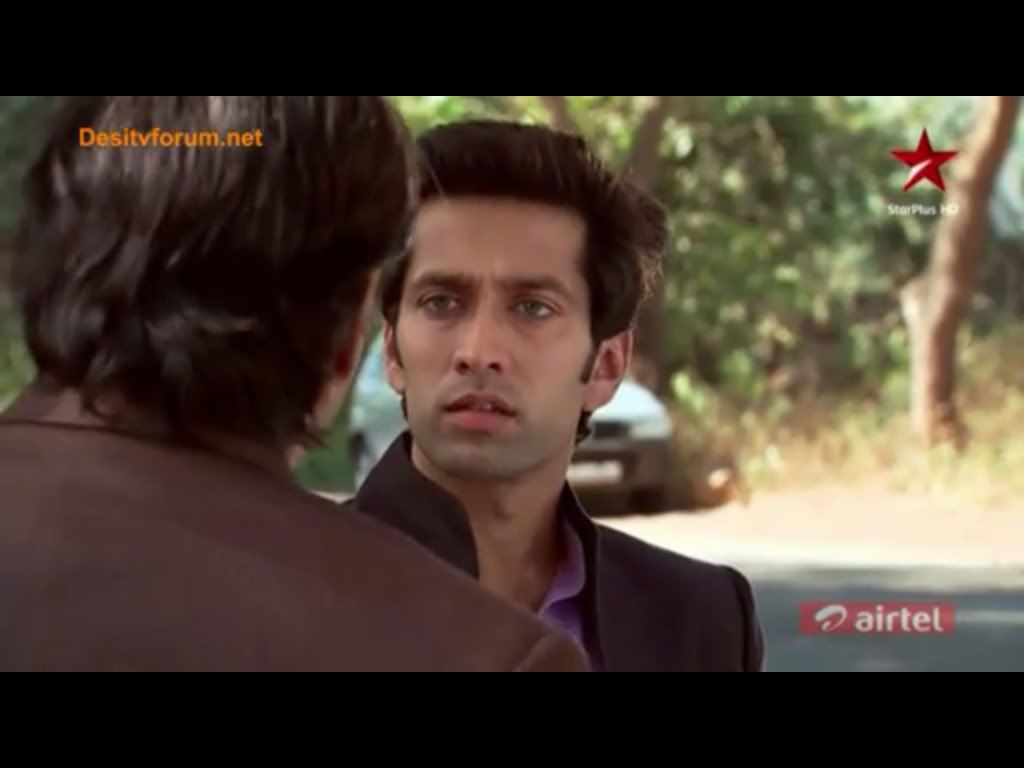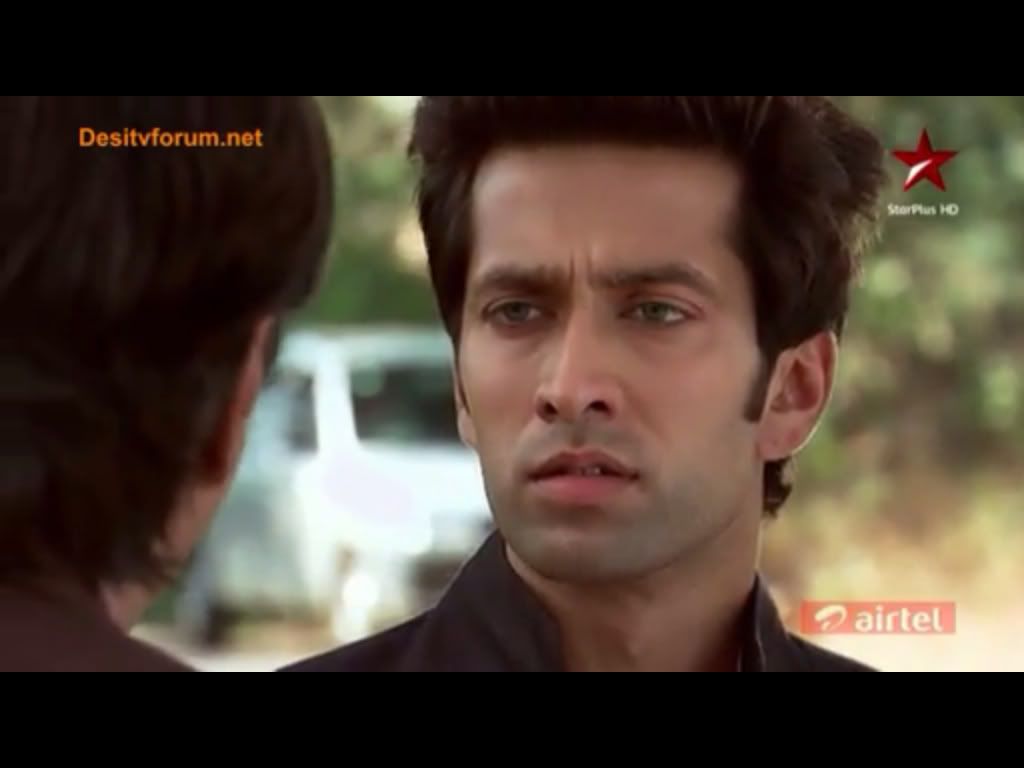 Adi angrily goes from there ...
Adi comes to DM and shouts ( Pankhuri Pankhuri .. Come we will go away from here ) ..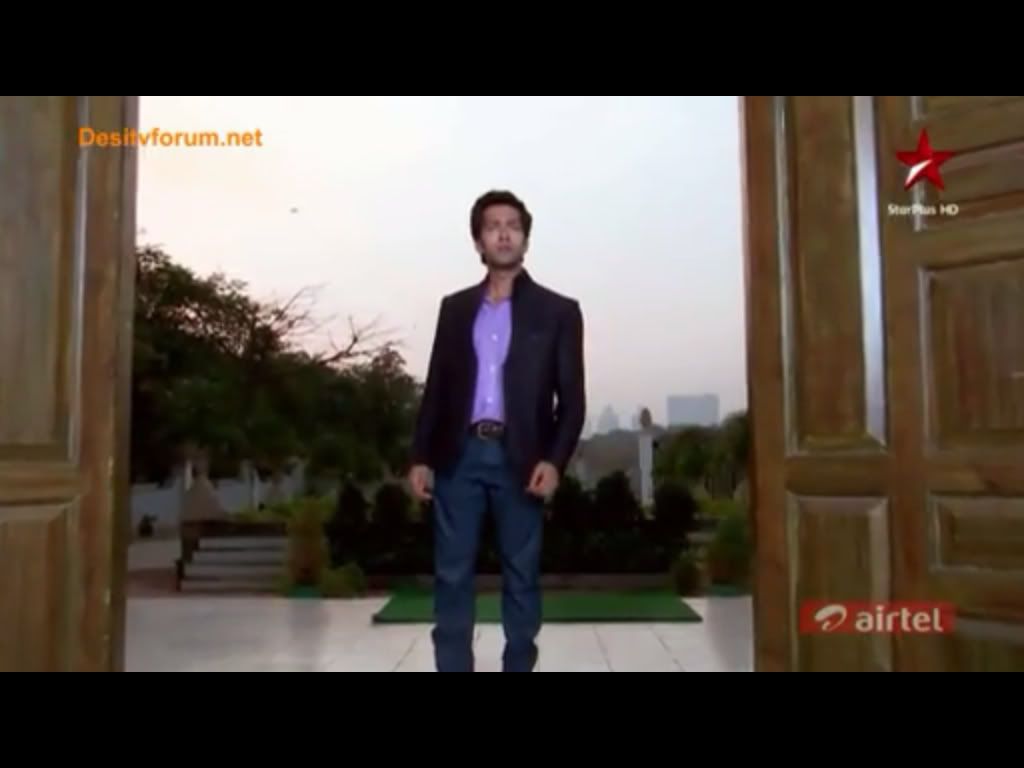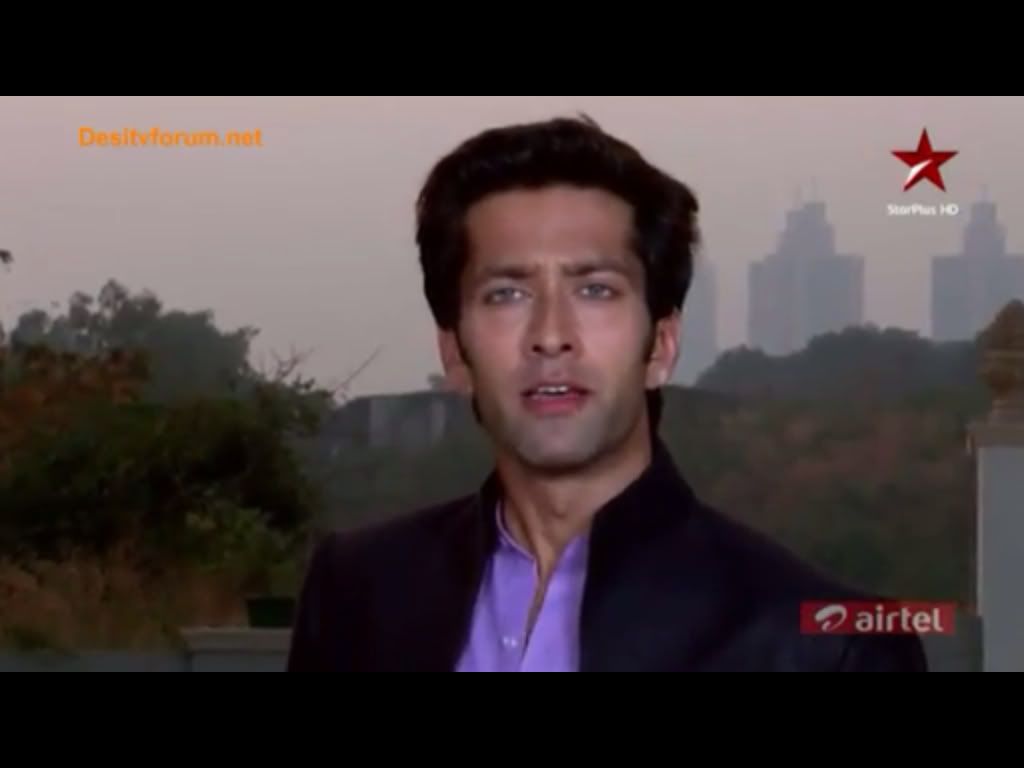 Pankhu feel relieved hearing Adi's voice ...
But she stop again before she went out from her room ...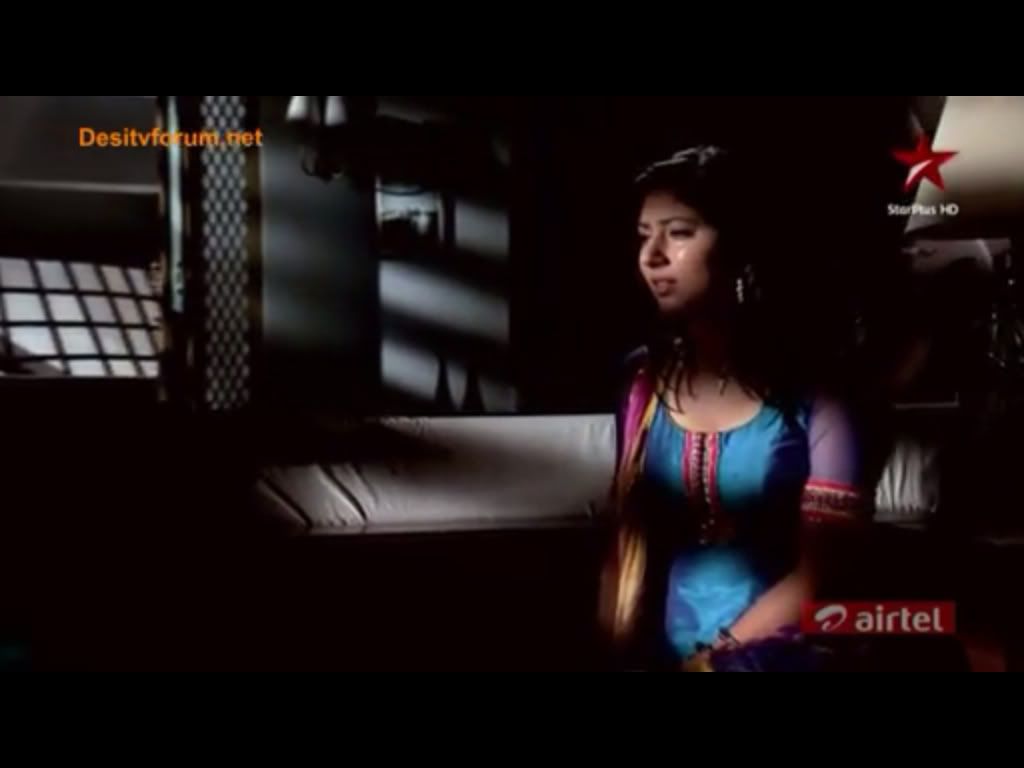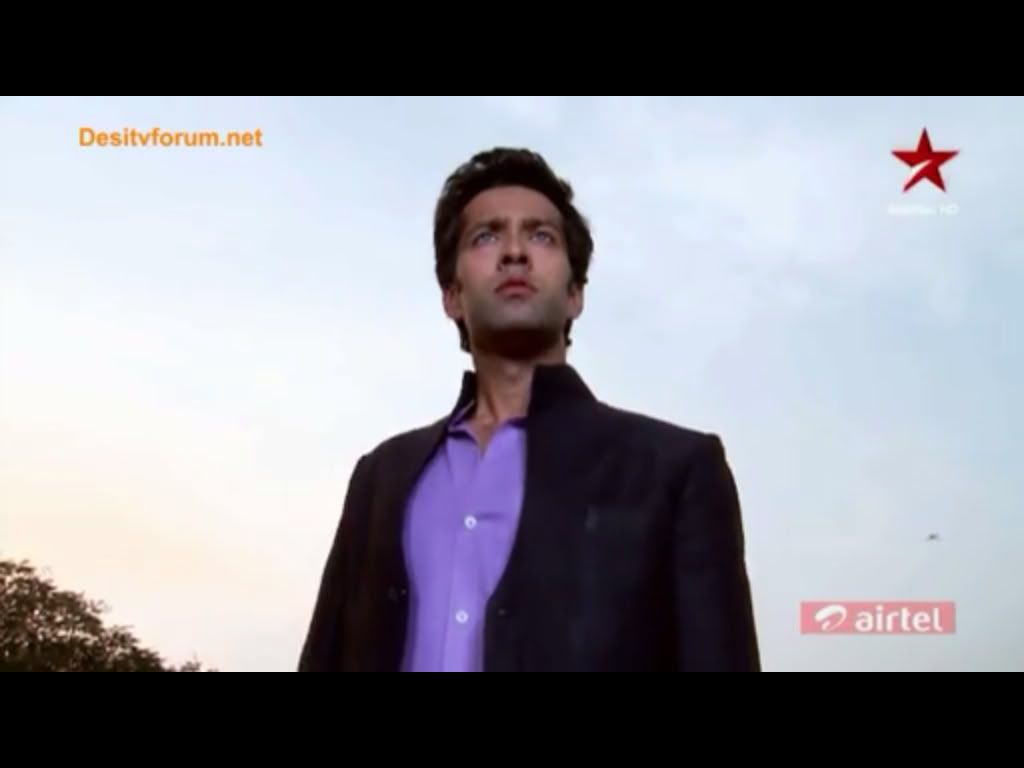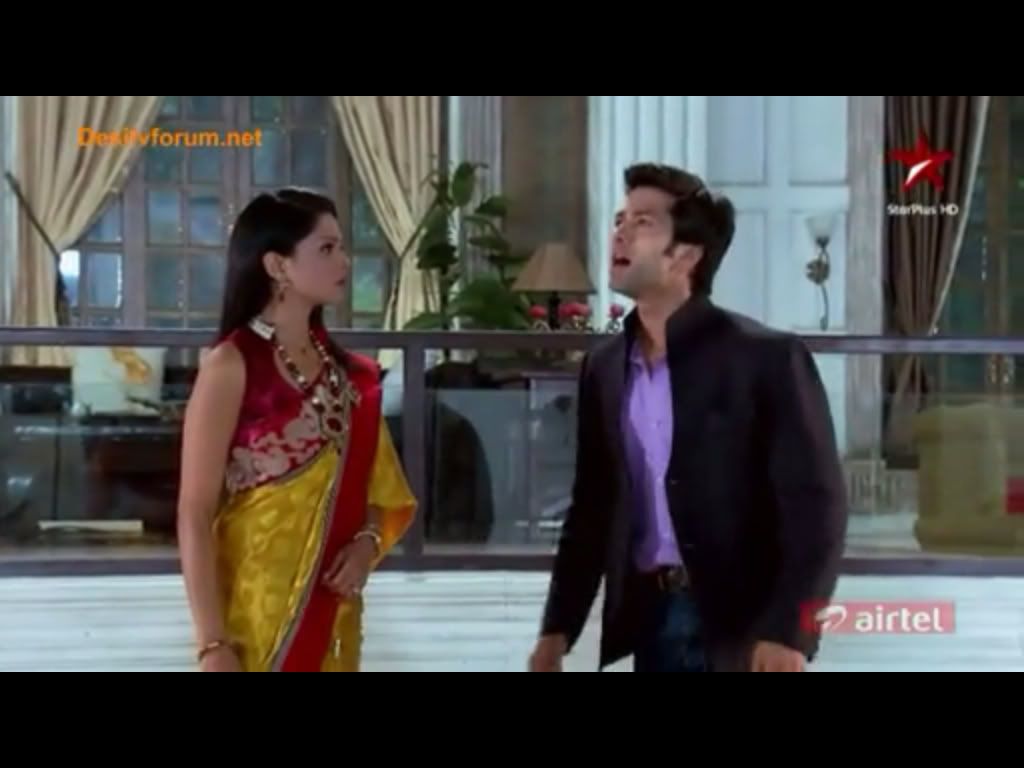 Avantika asked why he saying that ?? ... Adi said as you don't know anything mom ..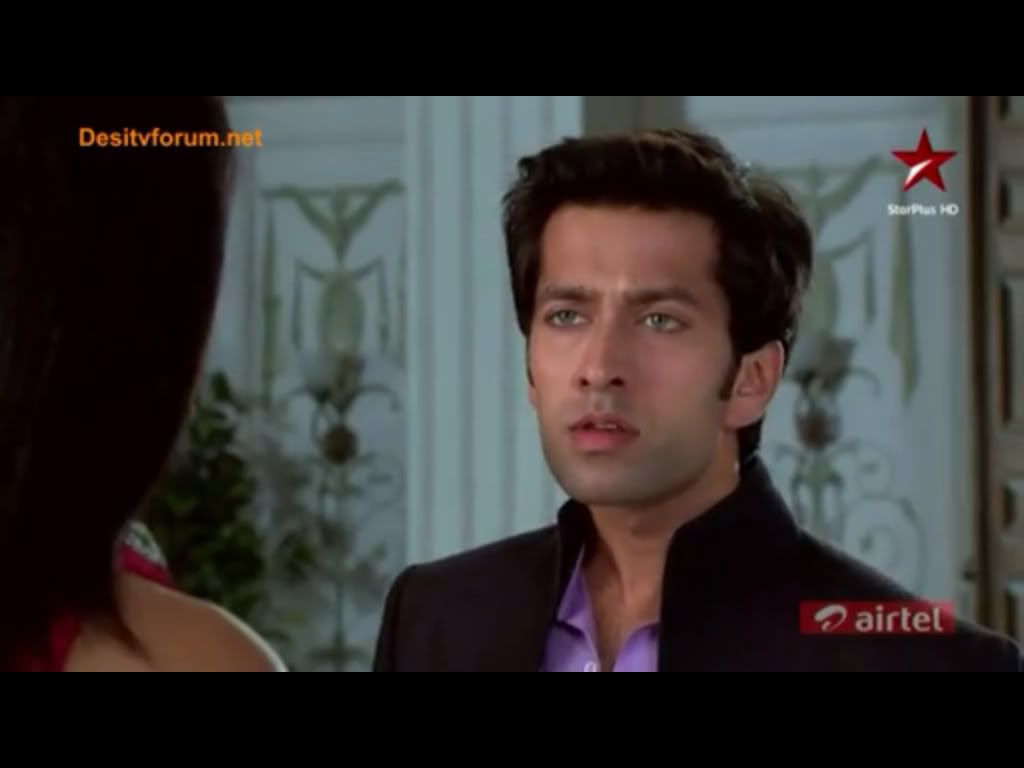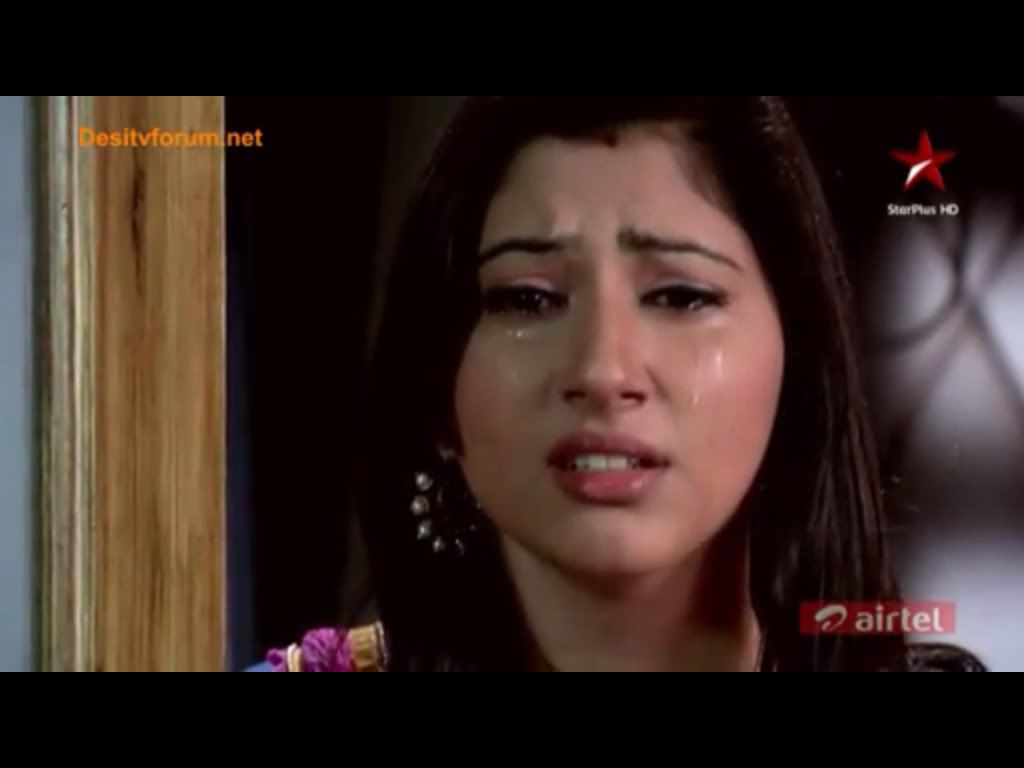 Precap ... Adi tells her to come with him ... And says if she didn't come with him now ... She shall forget him !!!
___________________
Sorry for my bad English ... And speciall thanks to Saibal ...
Fawwaz ...
Hope you like the Update ...


Edited by f.s.m - 10 December 2012 at 11:07am