Bade Acche Lagte Hain: Ram Kapoor confirms he is not quitting the show
Tags: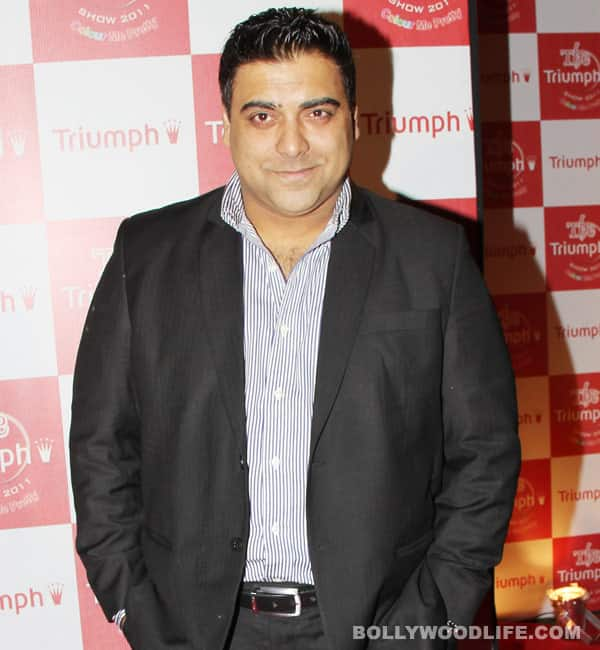 Yogen Shah
Sign up for the BL newsletter!
The buzz about Mr Golu exitting the show left his fans shell-shocked. But finally, they can heave a sigh of relief
Promos about Ram Kapoor getting shot in the maha-episode that combined Bade Acche Lagte Hainand Kya Hua Tera Vaada set rumour mills working overtime, churning out stories about Ram quitting the popular show.
There was also a strong buzz about how Kapoor was finding it difficult to juggle his movie and television careers simultaneously, and wanted to take a sabbatical from the small screen. As expected, Ram's fans were heart-broken. Comments like: "Please do not leave bade acche lagate he. My sapno ki maharaj don't leave me n go. Please…………I love u.$" and "if ram dies the whole purpose of waking up late and watching the tv would be defeated . no one at least in our family will watch the show. please ram stay in the show," popped up on BollywoodLife.
And lo, confirmed news says that Ram Kapoor won't die! "Sorry for my silence the last few days tweeple. As you can now see I'm NOT leaving Balh! I will never leave the show and that's a PROMISE!!," Ram tweeted on his microblogging site. Phew! Now that's a relief, isn't it?
So sorry Mr Rajat Kapur, you will have to find another love interest for yourself while we party after hearing Ram Kapoor's declaration. Wink, wink.