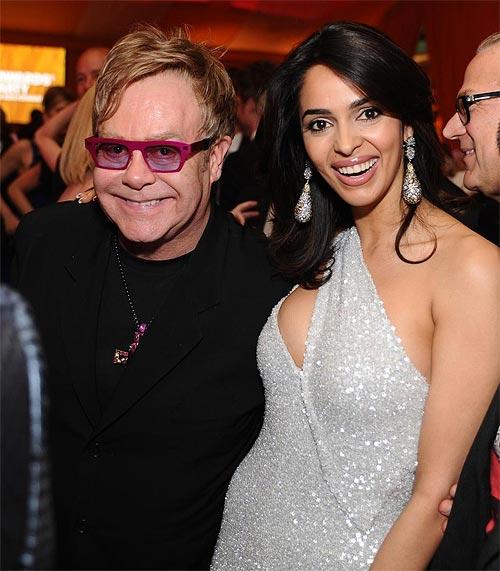 While the actress claims to red carpet dresses Mallika Sherawat has come to be friends with all the stars she's been clicked with, the surprised and often dazed faces of the said celebs hint otherwise.
We don't know if she's just a fangirl posing with her favourite stars or is really on friendly terms with them.
The latest entry to the list is Elton John, whom she met at the 2011 Academy Awards.
'Partying wth Sir Elton John:),' she tweeted, with the picture (above).

Here's a quick look of Mallika's 'friends' from Hollywood.
Antonio Banderas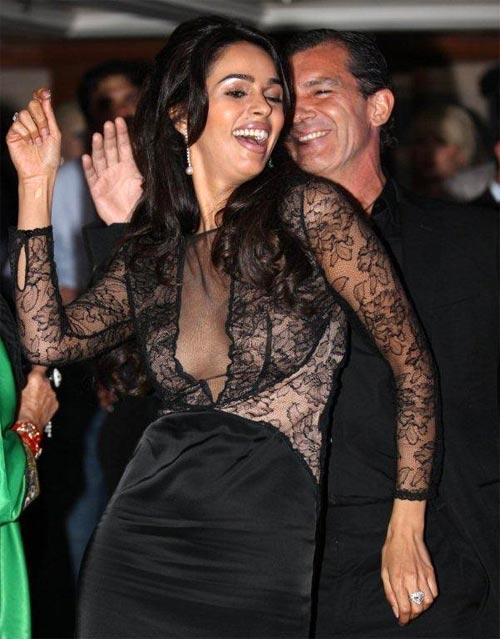 The actress partied with Spanish hunk Antonio Banderas at a Cannes party this year and posted a picture on Twitter.
She wrote, 'So Much fun dancing with Antonio Banderas,he s a great dancer:),' with the picture.
While she may have got her 15 seconds of Hollywood fame, Banderas' actress wife Melanie Griffith was reportedly far from pleased.
Jodie Foster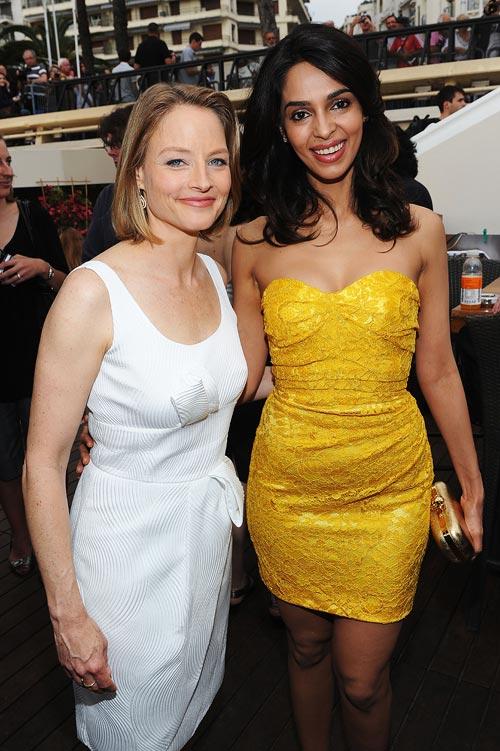 Mallika posed for a picture with acclaimed actress and filmmaker Jodie Foster at the 2011 Cannes Film Festival.
Sean Penn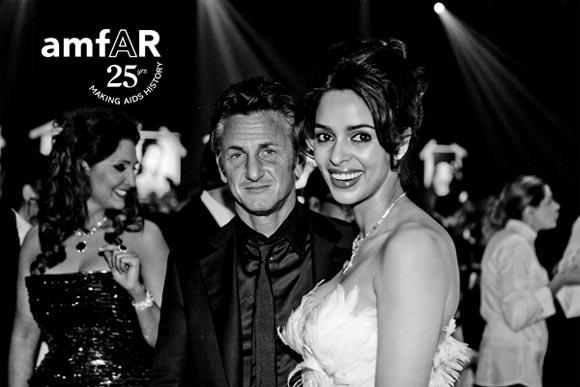 One of the most seasoned actors in Hollywood, Sean Penn looked confused as he posed for a picture with Mallika.
The actress, meanwhile, happily posted the picture and tweeted, 'He was SO CHARMIN that day:).'

Johnny Depp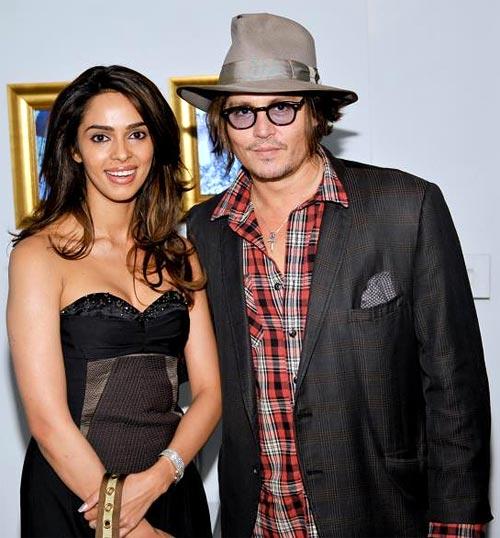 During her brief Los Angeles sojourn, the actress met with Hollywood heartthrob Johnny Depp during legendary crooner Tom Waits' daughter Kellisimone's art opening in Santa Monica.
The actor reportedly told Mallika that he was looking forward to watching her then unreleased movie Hisss, which thrilled the actress no end.

Jude Law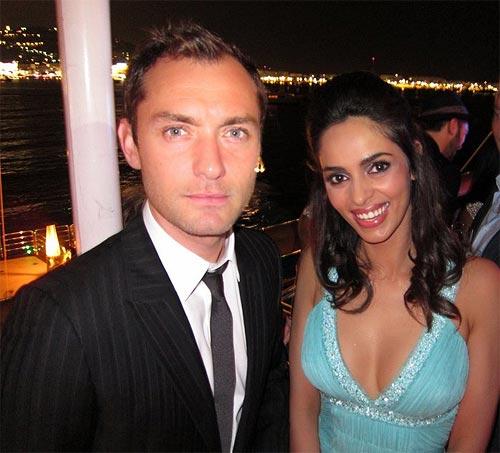 The actress got a picture with actor Jude Law at the 2011 Cannes Film Festival.
Law was expressionless as he stood next to a beaming Mallika. She wrote with the picture, 'Here with the handsome and hilarious Jude. Good thing Law enforcement was there lol ;)'
Ryan Gosling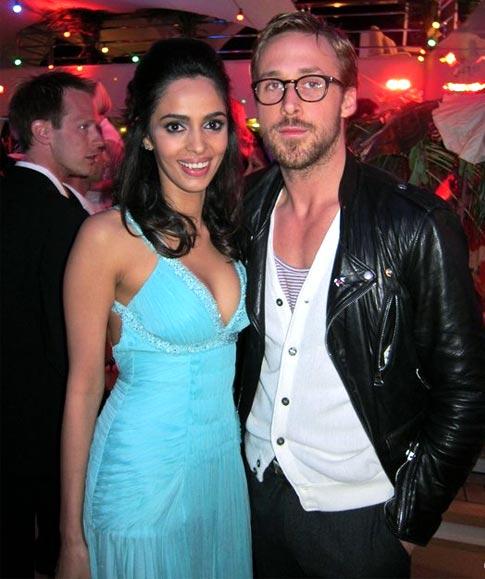 Wonder of wonders, Mallika pulled a coup as she posed along side Ryan Gosling.
She later posted the picture on her FB page and wrote, 'grrrls... jealous much? just kiddin! but who dont love them some Ryan Gosling eh? ;)'

Halle Berry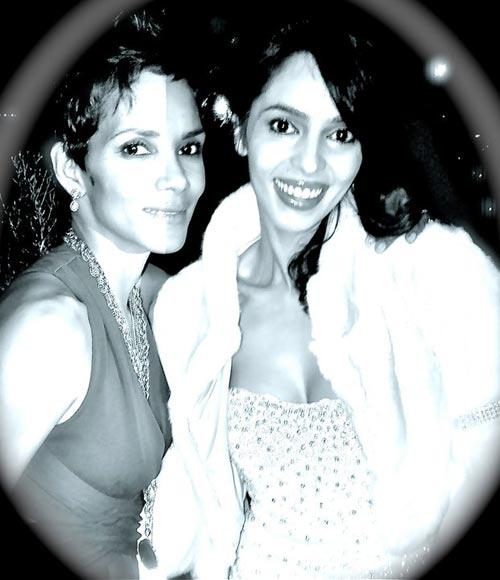 At the Oscar 2011 pre-party, Mallika bumped into Halle Berry and exclaimed excitedly on her official Facebook page, 'Am here at Women in Film with 1 of the nicest supagals evaa Miss Halle Berry:).'

Amy Adams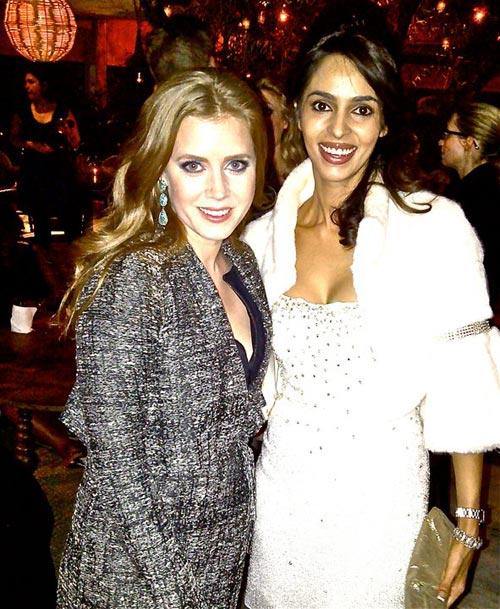 The actress also met Amy Adams at the Oscar pre-party and wrote with the picture, 'My enchanted pic w/Amy Adams at the Women in Film Oscar Pre-Party:).'

Adrien Brody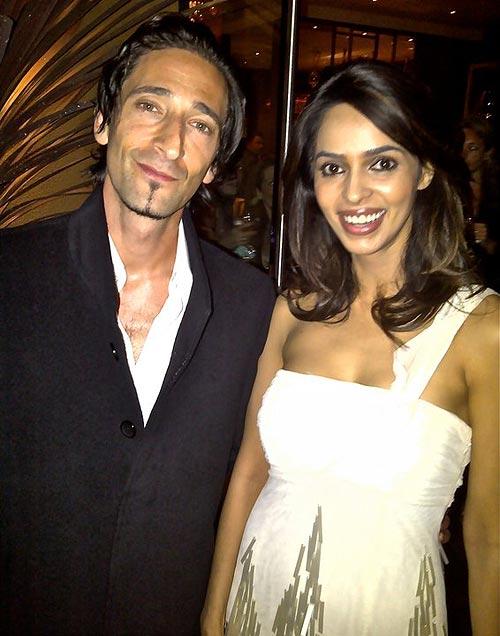 Mallika adds a bit of trivia with her picture with Academy Award winning actor Adrien Brody at the Oscar Party.
She wrote, 'Pic with dreamy Adrien Brody, another famous kisser lol;) He once surprised Halle with a kiss when he won his Oscar:).'