I could connect the beginning of the performance with Yash-Aarti's journey in the show the way GC was shown wandering all alone in the beginning searching for a perfect soulmate and then KS is shown coming down like an angel from the clouds since she is the one made for him
...
After that GC is shown dancing with other girls around searching for a perfect soulmate , similar to how Yash initially was lost in Arpita world thinking she is his soulmate and on the other hand KS too is shown dancing around with other men , similar to how Aarti intially was blinded with Prashant thinking he is only her soumate ... But both are still in search for their ultimate soumate till GC and KS come face to face with each other during the dance and we finally see both exchanging a cute eyelock and beginning their journey of love together
,.. Both find immense peace and happiness finally when they start dancing with each other ... The initial phase of falling in love starts with both singing ishq wala love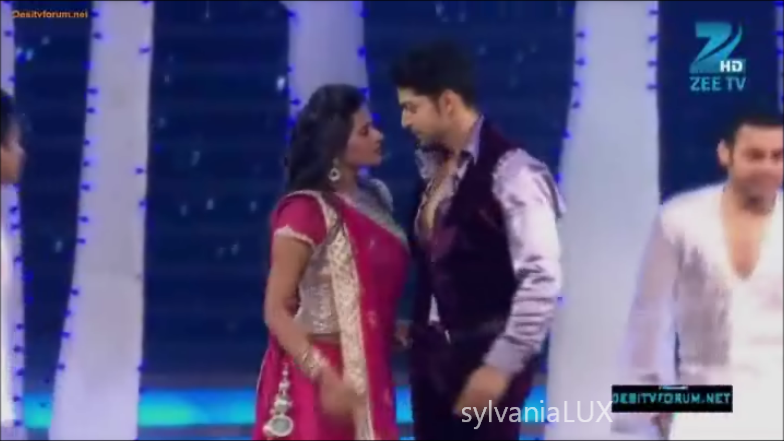 Then comes the most sensuous step done by GC and KS where KS just leans her entire body over GC since she is the one falling in love initially with her man which is how its shown in PV too where Aarti is the one to first fall for her man
... So here Kratika puts her entire body's balance over Gurmeet's body and he has to not only take her in his arms but also make sure he does not let her fall .. So he is doing all the balancing in this step while she is shown madly in love with her man and trusts him enough to put her entire body weight on Gurmeet .. Amazing co-ordination
and thats exactly how Yash and Aarti's life journey began too where Aarti trusts Yash enough to give her heart initially to him and also submitting herself fully in Yash's arms during their Mumbai trip .. isn't it
.. The love in GC and KS's eyes while doing this step goes on to show how much both were immersed in Yash and Aarti's character that not once we saw any sort of fear or hesitation in their eyes while doing this step
.. So the step symbolises how Aarti took her first step during the falling in love phase and how Yash was made to do all the balancing in life
In short the whole ishq wala love starts the falling in love phase for AarYa where Aarti takes the first step to fall for her man
What I loved about this whole jab tak hai jaan sequence was the use of two props .. First a Bridde where Aarti stands while Yash recites the whole jab tak hai jaan poem and then the use of fairytale carriage where Aarti goes inside first and then Yash follows her inside the carriage and both settle into a blissful hug followed the beginning of passion and desire now that they r already in ishq wala love
Coming to the bridge part where he starts the jab tak hai jaan poem , its more like Yash's realisation of love where he makes a promise to Aarti that he will keep loving her jab tak hai jaan
... I loved the part where KS leans her head over Yash's arms once again given him the signal that she is all his followed by Yash finally coming upto the bridege and passionately rests her head in his arms by tilting it thus showing his desire for her for the first time ... absoultely breathtaking act by GC and KS .. If KS as Aarti shows the immense love for her man then GC as Yash here shows immense passion and desire for her woman ... He may not know this is love yet but he knows that she is his .. only his jab tak hai jaan
Then during the same jab tak hai jaan sequence comes the carriage part , Aarti knows her man is starting to fall in love with her , so she is all embarassed and hides herself inside the carriage but her man too follows her there and first lets her go inside the carriage only to follow her inside and then takes her in his arms
...I liked the little naughty act of GC as Yash there when he was trying to kiss her hand while getting her inside the carriage but KS as Aarti blushes and runs inside
... Aarti finds her ultimate peace in Yash's arms and I liked the fact that GC had kept his shirt a bit unbuttoned and so KS could rest her head over his bare chest which brings out the raw passion so beautifully
... And there was no hesitation at all when KS rests her head on his bare chest and GC is giving all the passionate looks to her ... GC-KS redefines chemistry in this sequence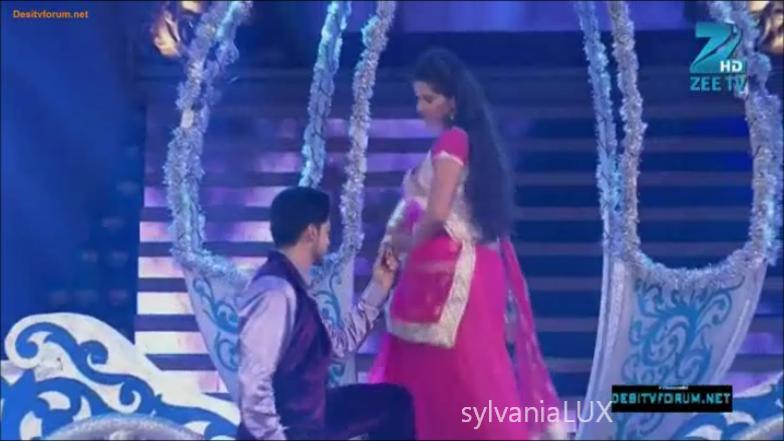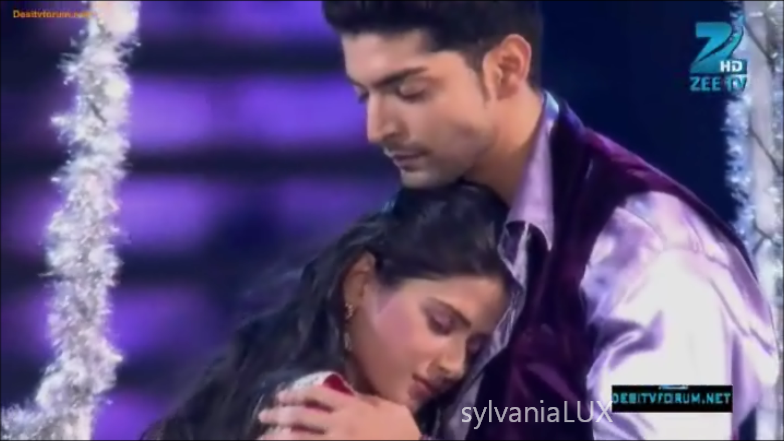 Final part of the jab tak hai jaan sequence was the best for me when we hv a bold KS as Aarti hugging GC as Yash from back and carassing his bare chest with her hand thus showing all the passion and desire that she feels for him and GC's expression indicates that Yash is enjoying all the love that she is showering on him
.. Finally he is shown not only realising his own love for her but accepting her love wholeheartedly too
.. GC-KS somewhere hv become masters in these back hugs ..first we saw GC doing a back hug in jai jai shiv shankar sequence and now we hv KS doing it and to b honest these back hugs look even more passionate than the normal front hugs since back hugs sort of bring out the desire and passion on screen beautifully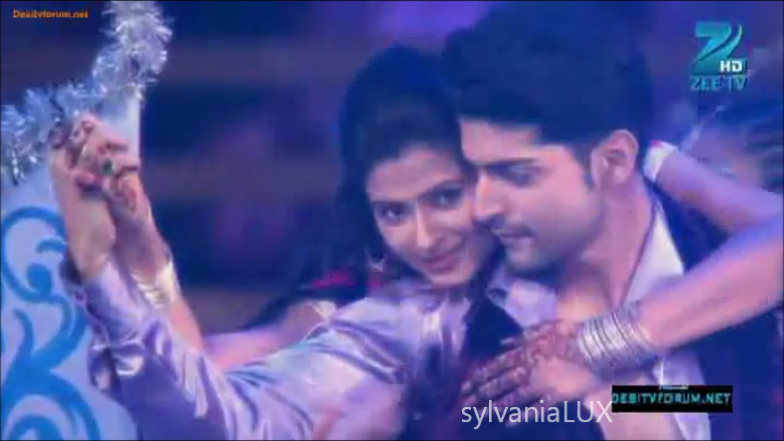 In short the whole jab tak hai jaan sequence starts Yash's realisation of love for Aarti and he is shown reciprocating towards the passion and desire he is feeling for her ... beautifully brought out by GC-KS
Part 3 ... Ishaqzaade ... Celebration of Love after confession
So if Ishq wala love was both meeting and starting their love journey followed by Aarti showering her love for her man and if Jab tak hai jaan was Yash's realisation of love and desire for her woman followed by making all the lifetime promises to her and reciprocating her love , then Ishaqzaade is the ultimate finale post Aarti and Yash's confession of love to each other when both r celebrating their love by first releasing all those love balloons in air and then dancing to glory in each other's arms where Yash keeps swinging his lady love Aarti in his arms round and round as both hv finally found their eternal bliss in each other's arms
I loved the way after the hug inside the carriage , GC as Yash passionately lifts up KS's chin and gives a pure lovable look to her , thus assuring her that I m always with u forever and then he takes KS as Aarti in his arms and both comes out of the carriage to celebrate their love together by dancing to glory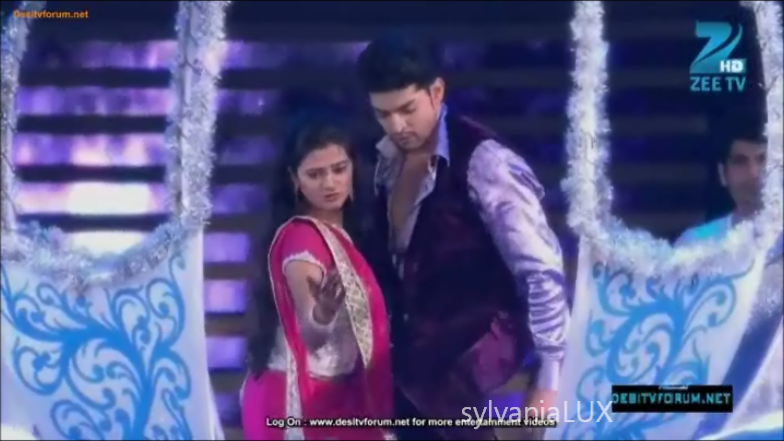 The way both hold each other's hand before coimg out of the carriage is their ultimate confession of being together forever
.. something which we r going to witness in the show soon post confession I feel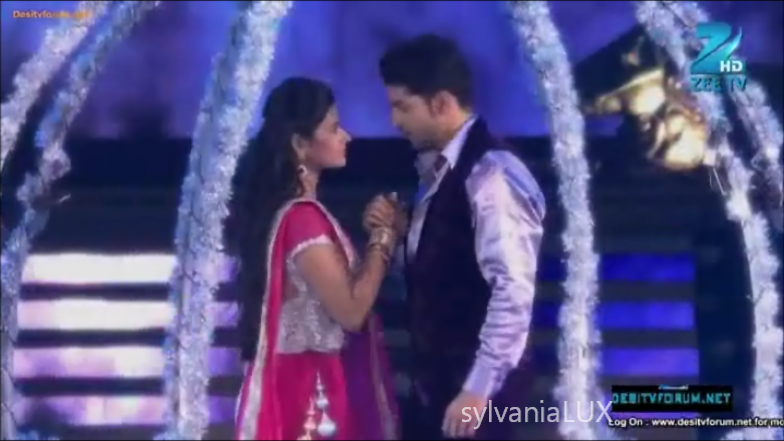 If looks could kill
Then starts the most sensuous and passionate celebration of love when both r dancing in complete love with each other
.. what started as a cute fairytale act , is seeing an intense passionate climax now when GC as Yash takes KS as Aarti in his arms and this time he has the full control of her body since he has taken the forward step in love now and is leading his woman in life's journey
...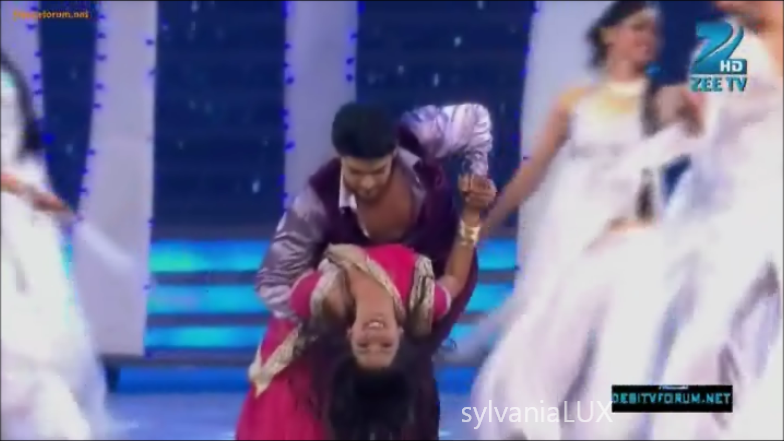 There is this 1 sec look which both give each other .. its wild desire in their eyes for each other
... aahhh how perfect GC-KS was in this entire live sequence without any cuts .. look at their expressions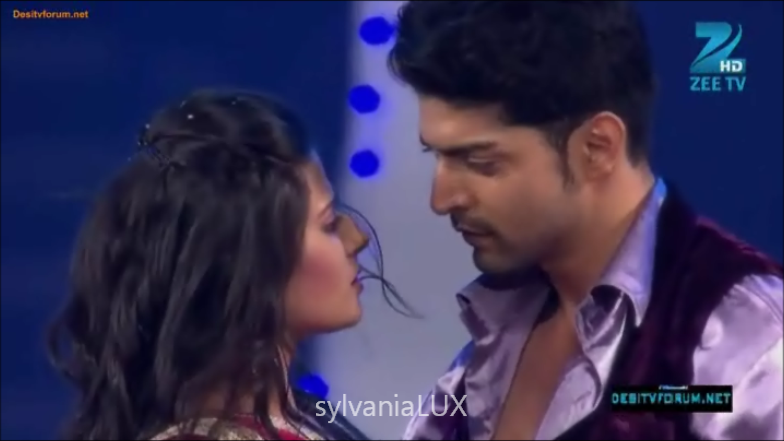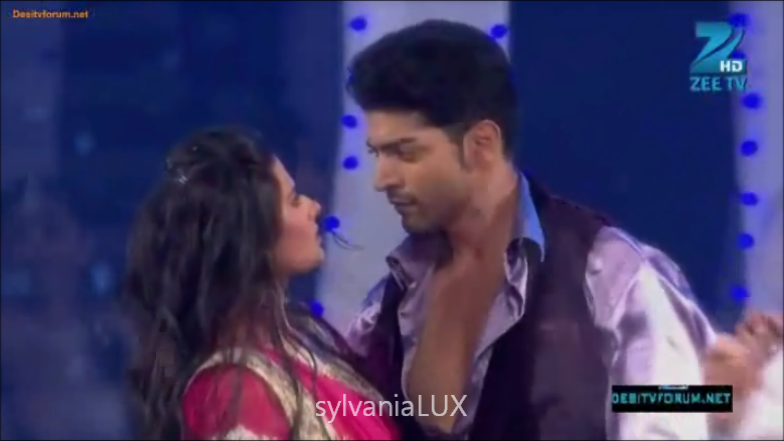 Finally he is not able to control anymore and so he lifts her in his arms
.. nothing is mechanically done since the expressions in thier eyes shows how much both r in love .. such acts normally actors do it all mechanically but here their expressions speak volumes along with the mesmerising choreography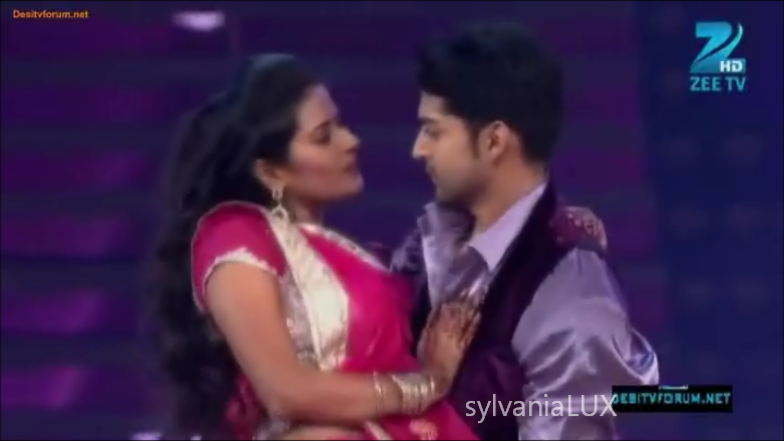 And then comes the final step and possibly the best we hv seen on stage
.. GC swings KS in his arms like a feather .. she is just resting her hand on his thighs while he is carrying her entire weight .,. its all about trust which KS as Aarti has on GC as Yash and thats where both r fearlessly celebrating their love in each other's arms
... I hv never seen such co-ordination between two actors during such difficult lifts but here OMGGG he actually swings her round and round like a feather and not once they let go off the expression of passion and desire on their face .. hatss off to both ..take a bow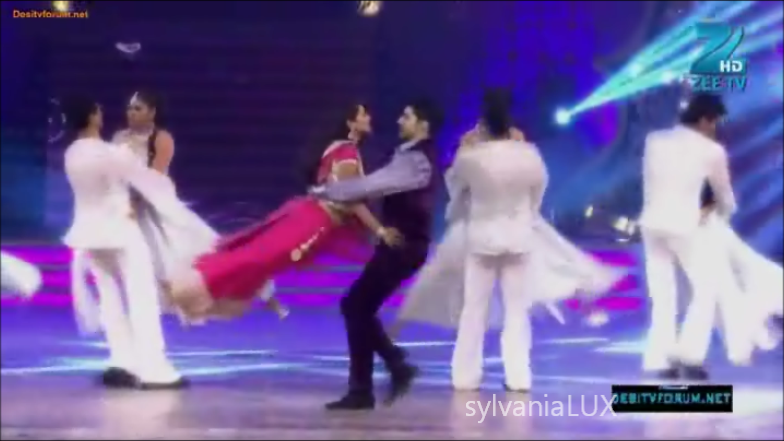 In short Ishaqzaade sequence was a future indication of how our Passionate AarYa r going to b post thier ILU confession ... we r out to witness such madness in love from here on in the show and thats why GC-KS's act ends with this Ishaqzaade performance which indicates whats coming up for us in the show
Overall this is one performance which has beautifully shown the AarYa love journey in the show from start till the end where we know we r all set to witness this passion and intense love between both later on
.. GC-KS not once during the performance looked mechanically doing the steps and thats what made all the difference since all the love ,passion , desire and madness in their eyes and the immense energy in their body language made this performance a sheer classic
... Both not only redfined chemistry in this sequence but also redefined passion in a brilliant manner