JaiGanesh ShivaOm
Hi all, I'm Sia.
I have got this privilege of updating the Written version of the show for
Mondays
and
Fridays
.
I would like to thank you for giving me this opportunity.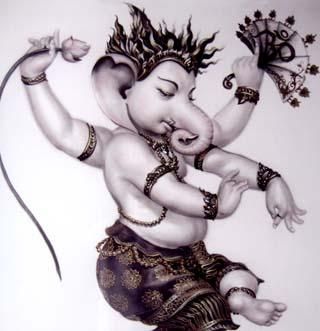 Devon Ke Dev Mahadev3rd -Dec-2012 : 'The unfortunate story of Ahalya'

A really Bad example from the nature to experiment on "how the laws of nature going to/has to / will work for Living beings"
T
he real Gautam rishi marches back to his ashram...as he reaches the place he finds a person looking just likr him and soon realizes that it is Devraj Indr in his form.
Hearing the shout outside the house Ahalya comes out to inquire and she is shocked to see her husband and another man looking just like her husband -Gautam rishi.
Indr instantly comes back to his original form, he wears an abashed look on his face.
She gives these bahari barkam dialogues that why did he ever ruined her integrity!
Ahalya then apologies to her husband but he refuses to listen to her.
G
autam rishi curses Devraj that he should become impotent and ugly looking!
Indr apologies and begs him to free him from the curse as he might lose his thrown of Swarg lok. But Gautam rishi isn't ready to forgive.
G
autam rishi bashes his wife on not realizing who was so near to her that morning..whether it is her husband or some other man in his form!
If she has become as a stone then why does she even need a human body at first, he curses her to become a rock.
A
halya falls on his feet and explains that she never had stained her integrity. She then accepts the fate and request him the severity of her punishment should be equal to the severity of her crime. He agrees to it and gives a condition that her redemption will only be complete when Lord Vishnu goes by there as Dashrat's son Ram, only after his feet touches her, she would get back her human life.
When Indr asks why is he unfair on him, Gautam rishi says that he has done a disgraceful act cause of which the world has become impious and only Vignvinashak one can free him of it. And all the devi devtas have to suffer because of his wrong deed
He further continues that Indr has insulted Purush and Prakriti and insulting them in turn he has insulted Adi Shakti and she only she can relieve him of the curse. (poor Gautam rishi lost everything in one moment...little did he knew that with great power comes great responsibility!)
A
t Kailash Mata Parvati is alone, worried and is feelin uneasy-she has a bad feeling about something that has happened.. Then she uses her divy drishti (at last!) finds out Indra's infamous, disgraceful act and Mahadev's words.
All of a sudden she hears Indr shout her name.. Indr comes to her running.
S
he feels disgusted of him and asks him to leave, but he pleads her to pardon him for his mistake, She replies that he dares not to tag his sin as a mere mistake!
M
ata Parvati replies "Insulting a women and tarnishing her dignity do you really think that you deserve to be forgiven! You have misused your powers as a devraj and the acquire of amrit. For these erroneous acts of urs did my Lord (MAhadev) drink poison and even Gautam rishi has done unjust to a wide who was always by his side"
I
ndr again apologies to her and promises that he wont rpeat such a thing again. She replies that he needn't do as there is nothing more shameful that is left for him to do further.
Parvati ma asks Indr to get lost of there before she curse him.
Hayyee my papu has come.. ahh I so love this guy
my hero..ahem Kartikeya (even after having the responsibility and busy schedule of protecting the Southern region still manages practice sword fight)
Where as Devsena is drooling over him maintaining a safe distance.
She gets reminded of her real aim of staying there and recalls Indr's plan... as she thinks Minakshi gets her out of her thoughts...she advices Devsena to confess her love.
D
evsena is now blushing.. when she tries to deny Minaksi informs her thtat even Murgan knows that she loves him.
Menakshi tells her that Senapati Murgan would never speak about that issue with her. thus she has to make a start!
Devsena fears if e rejects her.. Meinkashi encourages her by saying what if he accepts her!
Indr is already on it.. he is doing his penance...
D
evlok Swarg is in chaos.. Dev guru asks all to maintain peace...now there is a question that who is going to be the sabhapati in the absence of Devraj Indr ... Sury dev initiates, but Agni dev questions what is great in him to give him Indr's seat?
Sury dev proudly say that without him no creature would be able to live.
Now everyone fight for Devraj's seat!
Dev guru calms them down, but they all vanish and Dev guru is disgusted to learn that the rulers of the world have such selfish minds
A
t Kailash Mata PArvati recalls all the words said by Mahadev about amrit and devtas.
Shiva opens his eyes...Telepathically he talks to Parvati ma that both their penance has started...and the results will be soon infront of the world.
PRECAP:

Devi Parvati is seen gathering turmeric from her skin and making an idol of her son again.
As mata Parvati dozes off the idol taht she makes gets life and is transformed into a cute chubby boy.
Thanks for reading the WU
Have a nice time
Regards
Sia