A simple celebration, a gathering of friends; here is wishing you great happiness, a joy that never ends.
I found this clip online and hope it makes you smile and make your birthday even greater. Being a little selfish and hoping you do not get a long break and come back with a great show soon.
With a big hug & loads of love from PRAVITA

Happy Birthday to you
May your happiness never end.

May all your birthday wishes come true.
And all sweet gifts be given to you.

May love be shown from near and far.
For the loving and caring person you are.

You deserve a very happy day.
May your birthday be special in every way.



Happy Birthday Gaurav!
Hope you have a great day filled with love and happiness.
Thank you for being such an amazing actor. Your facial expressions mesmerize us, your beautiful hands distract us, your smile brightens our day, your sense of humour keeps our spirits up, your neck and biceps...oops thoda kuch ziayda hi ho gaya.
May you get the recognition you deserve and my you continue to entertain us for many years to come.
God bless you!


Once a year I get the chance
To wish you birthday cheer.
It pleases me no end to say,
I wish you another great year.
So happy birthday to you dear Gaurav,
From the bottom of my heart.
And may your good times multiply,
Till they're flying off the chart!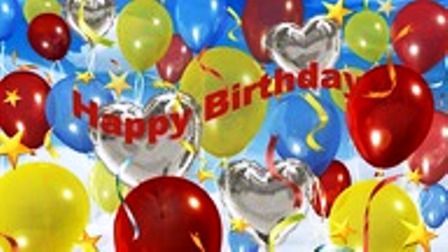 Love
SS

Hey Gaurav!!! So, it's that time of the year again!!! HAPPY BIRTHDAY to the most adorable, talented, sweet, fun and cute person ever! May you have an awesome one with your loved ones, relaxing on a holiday! I am so, so happy that you finally got to enjoy the cosy winters in your home town..
You know, after six long years of your presence in my life, I feel kind of short of words when it comes to writing a birthday message for you.. So many things run through my mind- the countless times I have had a goofy grin on my face while walking alone on the road, just because I was daydreaming about you, the numerous instances when just a glimpse of you on TV has cheered me up after a bad day, the many times you have given me so much joy by graciously replying to a call or a text.. The sheer joy you give me through your work is unparalleled.. And although I won't be able to meet you in Mumbai even after I had planned about in for God knows how many days, I know I'll be happy because I'll know you're enjoying yourself.
I don't need to tell you that you are hot, or that you're handsome, or even that you're talented- reiterating all that is a little redundant, I feel. What makes you special is what you are behind those made-up fictional characters. The one that spreads happiness and cheer all around, deserves to have happiness of the special kind.. Thank you for giving us all those characters you have brought alive with such brilliance on screen, but thank you the most for being the person Gaurav Khanna is.
Have great fun, and may you have a beautiful, wonderful life ahead! May you be blessed with contentment, love, success, peace, laughter, happiness and good health forever! Come back on TV fast with a show that (hopefully) matches up to your quality and caliber.
Love you loads, and will always be there for you.
Your ever loyal fan,
Shreyashi
(P.S. It's pronounced Sray-o-shee.. lol)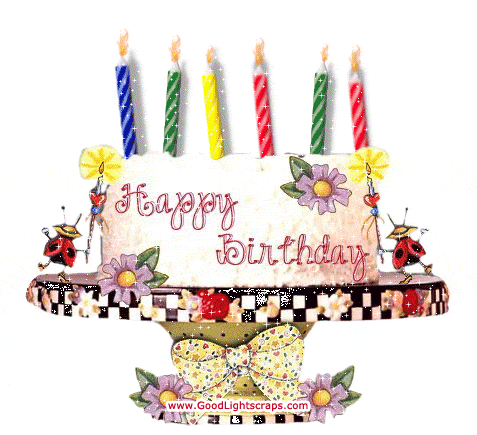 Happy Birthday Gaurav !
So its the day of our STAR
May you get all what you deserve and all the happiness of this world..
Wish you lots of love, happiness and success !
Love you so much Gaurav
Hope to see you back with a bang

Hey Gaurav! wish you a very very very happy birthday!
hope you have an amazing day and are enjoying your break to the fullest! but pleaseee be back soon coz missing you sooo sooo much and really wanna see your brilliant acting and your hot self on our screens again
Love You Gaurav; please be back soon

Happy Birthday to the most talented actor in the tv industry! Wishing you all the best for your future Gaurav. Hope you have a wonderful and fun filled birthday:) Love u lots Paarineeta.