Yes, Exactly 200 years ago, a chudail was sent to this Earth.
Well, in a haste to bless the planet, they had forgotten to send her with a name, so she named herself
Die_hardfan_KSG .
She lived 199 years without a real name, so we as in KaJen AT Waale and piggy(Shruti) decided to name her ANAMIKA and GUMNAAM
That's when we became friends.


Though she is a chudail, she is very nice by heart.
So Birthday Girl, I want to Wish you all the happiness in the World. May you have a day so wonderful that you remember it for the rest of the year, till yet another wonderful birthday comes along.
A very Happy Birthday to you. May God Bless you
abundantly. And may we keep troubling you forever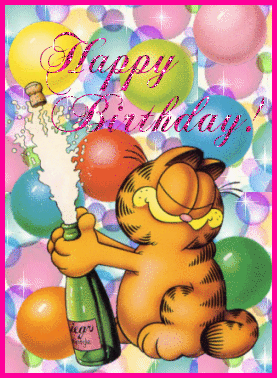 Wishing you'.
Time to do everything you desire
Health to enjoy doing them
Laughter to help you through bad times
Friends to share life's pleasures with
Dreams to keep you going
Wishing you Happiness Always !!

Can we have the Birthday Cake Please
Radhika running with the cake
-->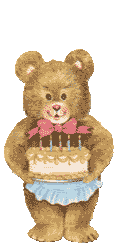 my favourite chocolate for you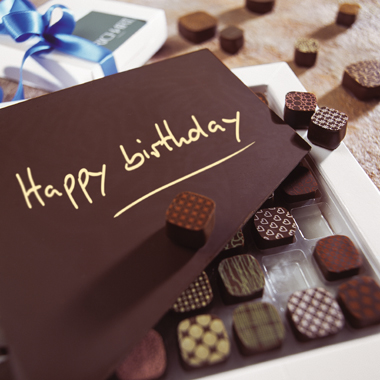 Friends gathered for you Anny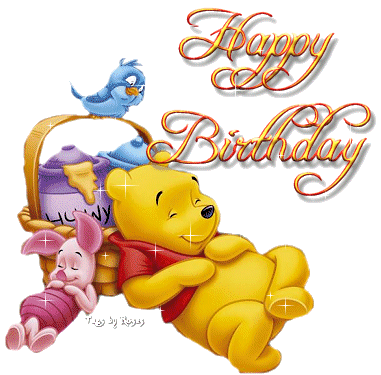 Happy birthday, My precious friend,
My love for you, I wish to extend.
Experiences filled, with joy and laughter,
Special memories, I shall recall after.
From the beginning, you made me smile,
Accepted me, without any trial.
Never judged or jumped to conclusions,
Exciting friendship; random infusions.
I cannot ask, for anything more,
So many things, I simply adore.
Hope this birthday never ends,
In my heart, time transcends.
Happy Birthday...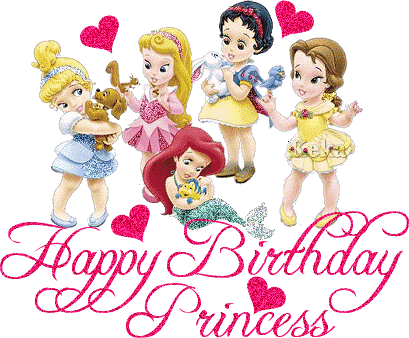 "A true friend is hard to find,
Someone who is always kind.
Words of advice; freely share,
Helping hand, always spare.
A true friend is hard to find,
Someone always on my mind.
Listens, cares, and understands,
Hardships; mutually withstands.
A true friend is hard to find,
Someone like you! Let me remind.
Birthday greetings, from my heart,
This celebration, we must start".
"Make a wish and give it wings
Dreams of bright and beautiful things
Dance through all the fun filled hours
Don't forget to smell the flowers
Share some love and birthday cake
All life joys are yours to take
And when evening comes to view
Thanks your lucky stars you're you"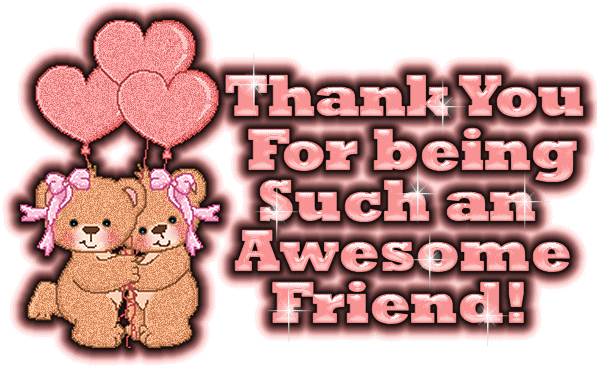 Mujic pleaj,
we all sing Happy Birthday to Youuu
Time For gifts: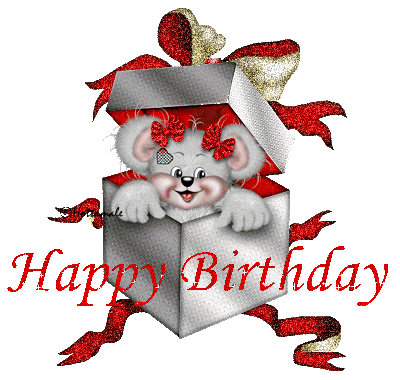 Wish you a nice day and an even more amazing year ahead Priyeee Namelesss... Tu boodhi ho gayi
Have Fun and am coming for party Tonight
KaJen feeding Anamika the birthday Cake!! Now am so Jealous... Hmphhh


Edited by Liashna - 02 December 2012 at 4:56am