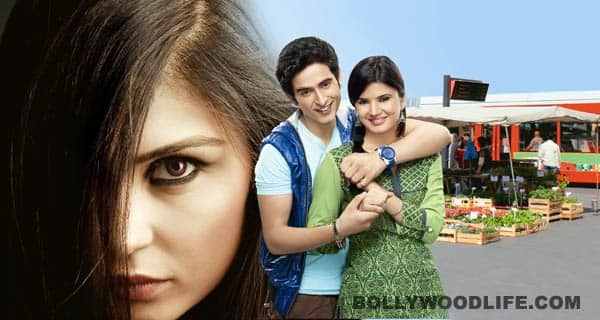 Anaamika: Should you be scared of the new witch on Sony Entertainment Television?
The brand new television show that goes on air tonight is the story of a couple and a wicked 'other' woman
Joining the spooky race on the small screen will be Sony Entertainment Television's Anaamika.Yup, the show is all set to go on air tonight at 8 pm. It revolves around the story of Jeet (Mudit Nayyar) and Rano (Annie Gill) who are childhood friends. After days filled with sweet nothings, they finally are all set to get married. But the happily-ever-after doesn't come easily to this blissfully-in-love couple thanks to the charming witch aka chudail called Anaamika (Simran Kaur).
If our feathered friends are to be believed, the wicked one loses her heart to Jeet. And so she tries to knock his fianc Rano off, sometimes by setting a bouquet on fire and at other times by peeping out from the mirror. Anaamika keeps her one eye covered with long tresses, maybe in an attempt to look mysterious and witch-like. Alas, till now all we've felt is the need to present the chudail with a hair-band.
But we'll watch this new, hopefully spooky show to find out if the witch here is actually scary or not. Till then, you tell us readers: Can Anaamika frighten the hell out of us
?