JaiGanesh ShivaOm
Hi all, I'm Sia.
I have got this privilege of updating the Written version of the show for
Mondays
and
Fridays
.
I would like to thank you for giving me this opportunity.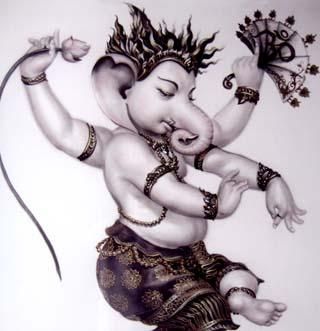 Devon Ke Dev Mahadev26th -Nov-2012 : ' Conspiracy to bind Shiva'


N
aradji says to Parvati ma and Menavati that Mahadev can be bind, he asks them if they want to know the solution... Menavati is curious to know it.
NAradji says "If you insist, its a solution from Devraj's wife- Indrani. She tied Indr to Kalpvriskh and donated it to me! And what would have I done of him.. so I gave back him to Indrani and thereafter he bind himself to her."
M
enavati asks Parvati devi to go ahead and try this out.
But Naradji asks her to reconsider as it is the question of Mahadev.
Parvati devi says that he needn't worry as she cannot accept his suggestion...she says that she cannot do such a thing with him..
Menavati gives her advice that, Mahadev is Omnipresent and Omnipotent... If he has to look after the world he can do it from there also.
She further continues that if the world needs him they will come to him or they both will go together, she (Parvati) are doing all this for her family- he children and there is nothing unjust about it. She says that doesn't she want to see her family i.e; Mahadev, Kartikeya, Ashok Sundari and she.
Parvati devi says "Yes, it is my dream to see my family together and this is the only option left; this is the only pleasure that I have been deprived of!"
M
enavati then asks Naradji for details of this process..
Narad Rishi tells that they need to bring Kalpvriskh from swarglok.. Menavati questions on this that why should they get the tree from swarglok as there is one here which gave life to AS.
N
aradji in his mind ..."Now how do I explain that by this I'll teach lesson to Indr too.. as he has become arrogant post the Samudrmanthan and if one takes it from him he definitely is going to be disturbed. "
W
hen Menavati asks the reason.. Naradji says that the last time the same tree was made use of and had good results; and if one uses the Kalvriskhs grown here and if it doesn't get any result then...
Parvati devi says that that Kalpvriksh has been given to her by Mahadev and it is by it they got AS then how can be the Kalpvrish of dev lok greater than this one?
T
hen Naradji diverts the topic by saying the procedure of it.. first one need to do pooja to the Kalpvriksh and then tie Mahadev to it after which they have to donate it to a Brhman.
Menavati tells Parvati devi to ttalk about this matter with Mahadev and besides we can give donation(Daan) to Devi Rishi only.
Naradji rejects saying that he has already got the opportunity and others too should get the privilege .. why not Sanat kumar?
Menavati says "Sanat Kumar .. Balrishi?"
Parvati devi requests Naradji to inform him right away.
P
arvati ma telepathically to Mahadev "I don't know what your reaction would be on this, but I believe that you would understand my helplessness."
D
evsena is smitten by Kartikeya's valor and charm...recollecting all those memories of him...
Devsena to herself holding Murugan's chain in her hands"what do I feel now... I cam here to entice Murugan, but instead I'm getting effected by his thoughts... "
Then again she gets reminded of her father's words to lead Kartikeya astray of his aim.
S
he reasons in herself about Devraj's orders to mislead Kartikeya... she cannot cheat him... she decides to tell the truth to Murugan.
B
ack at Kailash Menavati and Parvati devi are preparing for the pooja...
Menavati feels grateful for Nardji's help...
N
andi and gang enter teh scene...
Nandi asks Parvati ma if there is something special happening that day...
Parvati ma replies that she is going to give away her lord... all are kinda in a panic.. Nandi asks if she is angry on him then they would apologies but not let him go away from them...
Menavati explains them that he is being given away so that he should never every leave Kailash and always stay with them...
Hearing this they are excited and relieved.. They ask her to do that asap(this shows the love that they have for Mahadev.)
A
t Vaykunth...
Brhma dev and Vishnu dev along with their respect consorts are present and Naradji informs them that all is dine everything is prepared and that he has just met Sanath Kumar..
Vishnu dev to Naradji "You always have unusual suggestions which bear unusual consequences too. And now its time to see what is gong to be the result to the suggestion which you have given to my sister."
F
urthermore he says "All is good, Patvati devi is very happy about your suggestion, but Mahadev is going to come out of his meditation and after which he will get to all this .. no one knows how Mahadev is going o react hearing that his wife is going o give him away as a donation..."
When a flustered Nardaji tries to excuse himself Vishnuji asks him to stay back.. but Naradji says that he has some urgent work to finish and goes away..
N
andi and Co meet Mahadev when Mahadev comes out of his meditation.. he asks why do they look so happy... they reply that there every reason to feel happy as they are going to donate him..
That mata Parvati is going to donate him and doing this he will forever stay on Kailash..
"And if that's what they wish for how can I deny" says Bholenath.
M
enaksh says to Murugan that they should give Devsena refuse in the palace.. he has done a good job in bringing her to the palace protecting her from the asuras.
She warns Kartikeya that is he goes anywhere asuras might take the chance and kidnap her..
M
urgan too has the same thought as Minkashi that Devsena would be safe in the palace... (Hayee this guy I tell you kahin miljayee
nothing
nothing at all
)
Desena is blushing hearing this convo!
"And dev raj Indr, why does he do things that makes me angry at him! " Katrikeya with anger in his tone
Hearing this Devsena in herself "If at all he gets to knwo my truth! I can bear Indr's anger but Sebapathi Murgan, I cant hurt him!" (abo ahem!)
Kartikeya starts to speak I tries to explain him..." as he turns he finds Devsena there...
They ask her to rest... she gives Katikeya's jewellery (Paglu rakh hee letii
itna acha chance milathaa!
) Minakshi observes Devsena drooling over Murgan!
Murgan chapofies a dialogue "This jewellery is not as valuable as ur health!"
They request her to stay back and complete her tapasyaa (Penance)
Murgan observes her as she goes back...(do watch the scene to get better insigt of Murugan-Devsena story)
At Kailash Naradji appears and apologies on his act of suggesting Parvati mata to donate him...he did that taking mata's sadness into account.
Mahadev tells Naradji not get worried as all the events are predestined

**************************************

Precap:
Mahadev, Parvati devu and others gather near the Kalpvriaksh and Mata Parvati asks Shivav to stand along the tree...
Then she binds him to the tree..SSantha Kumar takes Mahadev along ...

**************************************
Thanks for reading the WU
REgards
Sia