A very warm welcome to all of you. It is our greatest pleasure to have you all with us to share our happiness for this lovely moment which you all would have known what it is by now. Let's celebrate this special day by giving our love and wishes to our boy of the day.
How are you all? Today is the 25th November, which means its a very special day for someone here in Thendral forum. He joined IF on 8th June 2007, with his continuous hard work and dedication he got promoted as a member of Tamil development team in 2010. Come and lets wish him a wonderful year ahead.
If You Were Born Today, November 25:
You are a person of great faith and conviction. Straightforward and determined. You are a magnanimous person with a big heart. You're fun-loving, yet you are success-oriented at the same time. People trust you. Your jovial disposition makes you a pleasure to be around.
Facts don't impress him as much as broader truths do. There is a spiritual side to him that is not immediately apparent. His opinions are strong, and he enjoy sharing them with others. He is wise, intelligent, and communicative, always desirous of increasing his knowledge and staying informed.
His ability to work hard and follow through is admirable. He is very versatile in his talents. He is an earthy yet artistic person with a strong appreciation of nature, music, and the arts. He multi-talented, as a result he spread himself over multiple hobbies as a result.
Thoughtful and involved, he express himself well. He is wonderful at organizing things, In fact, his success generally comes from his own efforts. He is a wonderful conversationalist and idea-person. He have a totally unique take on the world, and he especially enjoy unraveling mysteries and uncovering truths.
He is a true true problem solver - He is both an interesting and interested person, always learning and ever curious. He is sociable, likable, and adventurous.
One of his strongest qualities is his resourcefulness. He is excellent at assessing what works and what doesn't, and he easily come up with a solid approach.
He is very friendly and helpful
An ardent fan of Barcelona football team
An ardent fan of actress Jo Jo Jyothika - his all time favorite
One fallen leaf from the tree scared him on the Halloween day
He encourages and motivates everyone
-
O
ur
B
eloved -



(~*Thamizhan*~)
He want to see Jo in a serial
He Dreams about people who he know & love
Some years back Surya was his biggest enemy
He always prays not to get memory loss before exams
As a time pass he likes to make AVI/Siggys using his favorites
He never won any bets - his bet against Shammu is the first ever bet he won and he love team Italy after that
He love to type his profile name from iPhone to log onto IF - Nightmare for our birthday boy
He want to know if TA learned how to make herbal tea from Charu
Scared that his mother - that one day she will throw his lappy out
He is waiting for Dec 2012, he want to know if world is ending or no
Instead of counting candles,
Or tallying the years,
Contemplate your blessings now,
As your birthday nears.


Consider special people
Who love you, and who care,
And others who've enriched your life
Just by being there.


Think about the memories
Passing years can never mar,
Experiences great and small
That have made you who you are.


Another year is a happy gift,
So cut your cake, and say,
"Instead of counting birthdays,
I count blessings every day!"
On your birthday, special one,
I wish that all your dreams come true.
May your day be filled with joy,
Wonderful gifts and goodies, too.


On your day I wish for you
Favorite people to embrace,
Loving smiles and caring looks
That earthly gifts cannot replace.


I wish you fine and simple pleasures.
I wish you many years of laughter.
I wish you all of life's best treasures.
I wish you happily ever after!

As we observe your birthday now,
Your cake and gifts don't matter much.
These common things aren't really you,
Ribbons, paper hats and such.


We celebrate a person who
Brings happiness to everyone,
Someone who gives more than she gets,
And fills our lives with joy and fun.


So Happy Birthday, and many more!
We hope you make it to a hundred and two,
Because we always want to have
The special pleasure of knowing you.



Happy Birthday Sri!
There's a miracle called Friendship
That dwells within the heart,
And you don't know how it happened
Or when it get its start.
But the happiness it brings you
Always gives a special lift.
And you realize that friendship
Is God's precious gift.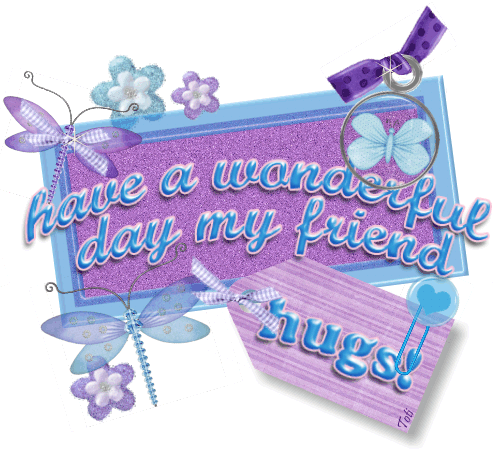 Many more happy returns of the day Sri. Have a fun filled Birthday!! I wish your life blossoms into many of your most cherished desires come true. I hope that for every candle on your cake you get a wonderful surprise. HAPPY BIRTHDAY!!

Wishing you all the great things in life Sri.
Hope this Birthday will bring you an extra share of all that makes you happiest. It is nice to know you through this forum. Thanks for the help to make this forum a healthy and an active one. God Bless.
Dear Tamil
Sending birthday blessings filled with love and peace and
oy wishing sweetest things happen right before your eyes

The birthday boy is a sweet lively member of the forum who is always attentive to see how things can be done to keep things proper and smooth in the forum. Sri, Wish you a happy birthday and wish you a year full of happiness, love and fun. Have a nice day and enjoy your birthday.
On your birthday dear
SRI,
I wish for you the fulfillment
of all your fondest dreams.
I hope that for every candle
on your cake
you get a wonderful surprise.
I wish for you that
whatever you want most in life,
it comes to you,
just the way you imagined it,
or better.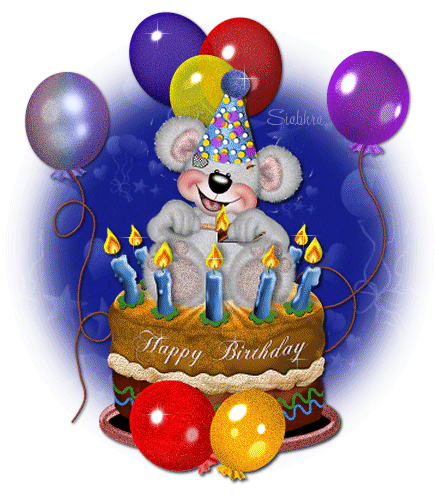 On this day I would like to thank you
for being there as an excellent Viewbie
doing your duties promptly.
May God Bless you for ever and ever
Have a wonderful and fruitful year ahead
Happy Birthday, Sri! Go find your Jo this year
!!!

Hi Sri
Happy Birth Day to you
Happy Birth Day to you
Happy Birth Day dear Sri
Happy Birth Day to you.
May God Bless you
May God Bless you
May God Bless you dear Sri
Happy Birth Day to youuu
You have a special place in my heart Kutti payya and it gives me great pleasure to know that you are growing up in terms of age as well. Of course your maturity level is far beyond your age. May all your dreams come true. have a great Birth day and a greater year. love Roja
Some Chrysanthemum flowers for you
Hey Sri Anna.
Wish you many more happy returns of the day. May all your wishes come true. God bless you with happiness
Hi Sri,
Here's wishing you a very very HAPPY BIRTHDAY! Hope this day is filled with laughter and loads of fun.
Take Care
Smiles
Wishing a Very Happy Birthday to U Sri dear
May U achieve Everything in ur Life, May God Bless U dear brother
Wish u many many happy returns of the day
Happy Birthday Sri
May all ur dreams come true
Sweety
Happy Birthday Thamizhan. Enjoy your day.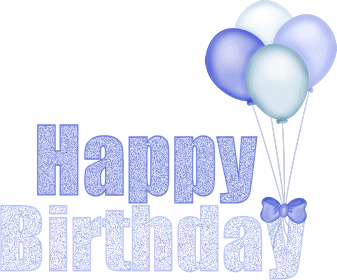 May this birthday be your best birthday ever,
full of light and laughter,
a fireworks explosion of joy.
May this birthday live in your memory forever,
creating happiness and satisfaction
whenever you remember it.
Happy, happy birthday Sri!
Wish you a very very happy birthday and a year full of fun, happiness, friends, and everything u desire in enough measure to spread the same cheer and joy to everyone around...
have a great day..
Hi Sri
Wishing you a very very happy birthday. May God bless you with strength , happiness , prosperity , peace & good fortune. Have a great time.
I've sent you three balloons with three wishes for you on your birthday First, I wish that this Birthday teaches you something new and beautiful. Second, I wish that you have a day that you'll remember forever with a smile. And third, I wish that such days keep coming in every single day.
Happy Birthday Sri anna!
Wishing U Many Many Happy Returns of the day Sri. May God Bless U with good health and happiness all thru the years. Enjoy the day with loads of fun and happiness with your family and friends. A very Very Happy Birthday!!...
Wish You A Very Happy Birthday Sri,
May life lead you to great Happiness, Success and Hope that all your wishes come true!
May your day be super bright and super special!
Happy Birthday to you Sri! May you have a million moments of joy, a million moments of pure happiness and a million moments of good health and wealth.
Count your life by your smiles not by your tears.
Count your age by friends not by years.
Happy Birthday Sri
God Bless
Wish you a very very Happy Birthday Sri! Enjoy your Day and have fun!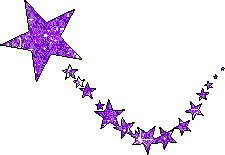 Wishing you a very Happy birthday Sri.
God bless you and
May all your wishes come true!!!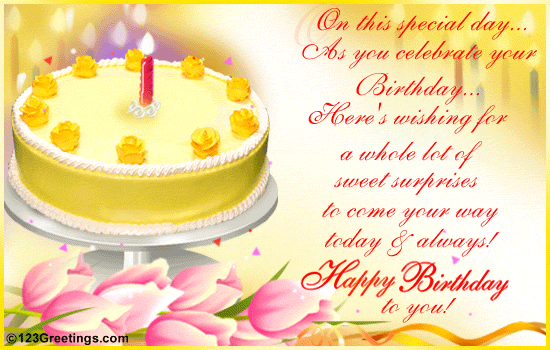 Sri..
Wish you a very very Happy Birthday. May the almighty bestow all his blessings upon you. Wish you good luck for the future and all success for your future endeavors.
Have a Happy Birthday Sri! Hope all your dreams come true and may you have a blessed year!