Important note on page 120. ALL Fate-Mate readers, please read the note.
Fate-Mate
Thread 7
Is it true??
Almost 200,000 (two hundred thousand/two lakhs) words later...
I present to you...
Fate-Mate
Thread 7
Seven - for Saat Vachan...
Seven - for Saat Vaade...
Seven - for Saat kasmein...
Seven - for Saat Janam...
Saatwa Dhaaga...
Meeting you was fate, becoming your friend was a choice, but falling in love with you I had no control over...
Thanks IPKKNDkaur92 for this wonderful banner!
Let's celebrate thread 7 for OUR beloved...
Gloomy
and
Tsunami/Genie/Mr. India
HUGE thank you to my readers, who read my work and appreciate it so much...
As I have mentioned before - For me reaching a certain number of thread is not important - what's important is that there are readers like you who make it possible! Thanks!
Some people who have always supported this FF - No thread of Fate-Mate is complete without thanking Appy! Thanks buddy for your uncondtional love for this FF!
Some people who have always supported ME believed in ME - My IF sunshine...Ananya - I miss you buddy!! I wonder who will RES my post while you are on your break...
Shout out to Meenu, Cyma, Shivi, Paaru, Sammy - My IF family! Of course Ananya and Appy are part of my IF family too...NO I did NOT forget you guys!! :)
Thanks Anonymous for this APT banner - perfect for next chapter...
Thank you all for your wonderful appreciation words on Karmachameleon's appreciation thread made by Ananya!!
I can never thank you guys enough times to express how much I appreciate each and every single comment made on that thread (or any of my threads). Thank you!
I am blessed with readers like you who read and follow my work so religiously!
Keep reading - Keep smiling
In this age and time of stress, if this FF brings a smile on your face, if this FF works as an anti-depressant for you guys, if this FF takes you to another wonderland...
Then your Wish. My Command!
There is no stopping it...
-KC
Cyma - You like clouds? Thanks for the banner. Beautiful!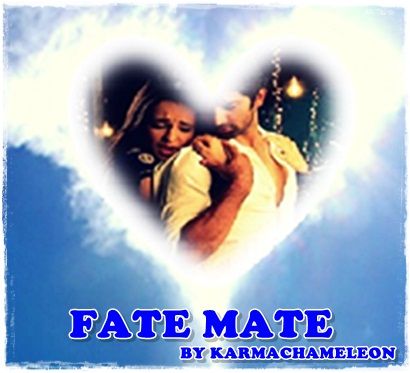 Chapter 35
New Readers:
Link to previous threads...
Fate-Mate Thread 1
Fate-Mate Thread 2
Fate-Mate Thread 3
Fate-Mate Thread 4
Fate-Mate Thread 5
Fate-Mate Thread 6
Fate-Mate Thread 7
Fate-Mate Thread 8
Enjoy!!
-KC
P.S. Ananya123 made a appreciation thread for me (I am honored by the way) and she asked me to add the link here as well, in case if any of the readers did not get the PM...here is the link to that...thanks Ananya for making a appreciation thread for me... :)


Edited by karmachameleon - 20 March 2013 at 8:50am