Where do I start my rant or take. Tonight I'm sorry this might be heavy rather than light.
Remember this. Arti asked Ishwar for a way to tell Yash about her past. I feel, today was a way for Arti to come clean and tell Yash about this secret she has been keeping since she married him. She could have taken Yash aside to have a private conversation for 10 seconds at the most. Or she should have told him already when she had the chance of doing it leisurely.
There is a minute detail I noticed as Arti walked the path lit with the diya batis. She slipped and one diya candle flame went out before Yash caught her in his arms!
I feel this depicts that Yash will be by her side even if the SM family members try to vilify her actions in regards to keeping that secret. I could be wrong but it has to be this I believe. I know Yash will have hurt feelings when the whole truth comes out but he is not going to leave her.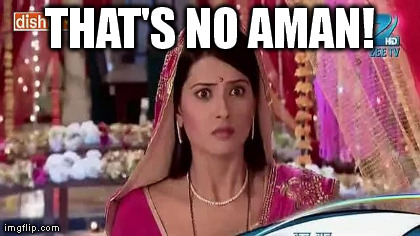 Today Arti was reduced to mumbling and my heart beated the loudest for her! Also she never recovered from her initial shock of seeing Prashant in the last place she would ever come across. She even had taken an oath that she will never let any bad thing come into the house of SM. But when it is her own husband who is dragging a bheegi bilee into her house to give it shelter and food and caring what is she to do. She can't come out and say throw the bheegi bilee right out the door ! Can she?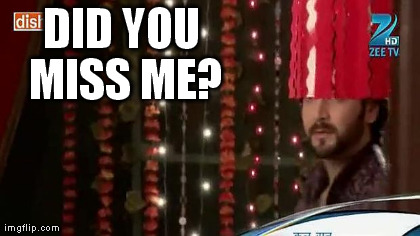 I thought today's episode will be like this as I'm channeling bua to depict that I'd be frustrated.
There was so much though and good dialogue that went into today's episode but I'm starting to notice that this show is good and finally I'm starting to trust the CV's as everybody is telling me to trust the CV's
Okay that rant over here is the pic!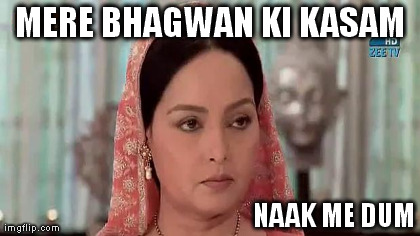 I felt as if sacrilege had happened as Prashant was taken via the bridge to meet the Scindia family. Memories of that beautiful bridge!
But no time to cry because this happened next!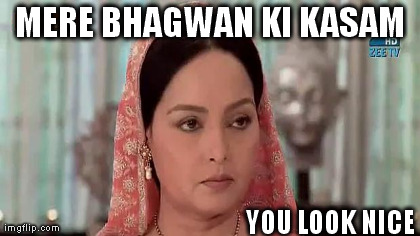 Then the tough questions got started being asked of Arti! It started with Palak flashback of meeting Prashant at the Dubeys. She even looked for Ansh for confirmation but Ansh was in his fantasy land remembering the story of Peter Pan as told by his Badi Ma Shobha. The story went something like this.
Nothing doing there but then G3 jumped into the fray and asked Shobha why she never told that this Prashant person was staying at their house. She was like in Shobha's face.
Bua has taken it one step further and has started to think vindictively. I give her apropos for that because she is not happy with keeping her secrets. Everybody knows what her secrets are in SM and I do not need to spell it out!

She was like this with the questioning wanting to jump into the fray with her sharpened claws.
And then she switched on her mega brain and started computing all the permutations and all the small gestures on Arti's face.
And then SP put a stop to her antics and he did his own joke thingy! Literally the father and son got killed and then they met again! Reincarnated. I thought it went something like this.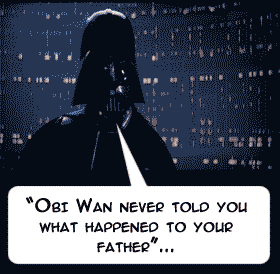 And then Boa went into her computing mode again and started to think that she was in Raaz 4

Tonight it was my kind of episode because it was an enjoyable watch where I had to remind myself to breath.
Some secrets should never be revealed for the damage it may create a relationship! But in this show it is shown otherwise that keeping a secret is like that of building a web of lies.
The house of a spider is flimsy at best it will get blown away when a huge gust of winds comes and create havoc to its webs that have been stretched in the trees of the forest.
Secrets also have a way of finding itself into the world. Today was just a warning to Arti , I feel. Arti's secrets will one day not be her secret to keep anymore. Your destiny lies in your hand. I'm reminded of this now God helps only those who help themselves.