Posted:

22 November 2012 at 6:24am

| IP Logged

Hello Everyone
,
Hope you are all in the holiday spirit. I cannot believe we have come to the end of the year
. As they say time never waits for anyone and before you know it we will be ringing in the new year. So enjoy the rest of 2012 and hope to see the fun filled posts and discussions carry on in the new year
.
Before we end the year I am here with the much awaited promotions list.
I know that you are all good at maintaining the forum for everyone's enjoyment but just in case its not the case you know now who will be behind you
So without further adieu help me in welcoming and congratulating all the members of this list.
Channel Moderator


Star Plus - *Resham*
India Forums Section

MP_Radha [Moderator ] - Suggestion & Comments forum
MP_Radha [Moderator ] - Chat Club
Sano88 [ Moderator ] - Celebrity Fan Club
-Stutz-[Cool Viewbie] Avatar and Signature Shop
payalibm [ Coolbie ]- Pyaar Ka Dard Hai
DevvivekAshNI [ Coolbie] - Pyaar Ka Dard Hai
SAIBALROUTH [Coolbie ] - Pyaar Ka Dard Hai
-ZoyaAsadKhan- [Viewbie]- Pyaar Ka Dard Hai
The_Dark_Knight [ Coolbie]- Maan Ki Awaaz Pratigya
lashy [ Coolbie ] - Ruk Jaana Nahin
-Rasmi24- [ Coolbie ]- Yeh Rishta Kya Kehlata Hai
-Stutz- [ Cool Viewbie ]- Yeh Rishta Kya Kehlata Hai
Visha_Dhami [ Viewbie ]- Khamoshiyan
..Naina.. [ Viewbie]- Arjun
~Saraa~[Cool Viewbie]- Iss Pyaar Ko Kya Naam Doon
munnihyderbad [Viewbie]- Saath Nibana Sathiya*New*


devashree_h [ Moderator] -Pavitra Rishta
Tanyaz [ Coolbie] - Pavitra Rishta
--.NArESh.-- [ Coolbie] - Pavitra Rishta
FizaluvsKinshuk [ Coolbie] - Afsar Bitiya
KinSanj [Coolbie] - Punar Vivah
Manasi_16 [Viewbie ]- Hitler Didi
Sano88 [ Moderator ]- Hitler Didi

ansh_arti [Coolbie] -Ramayan
Visha_Dhami [Coolbie] - Ramayan

Visha_Dhami [ Cool Viewbie ]- Rab Se Sohna Ishq

NaGs_BaBy-[ Coolbie] -Rab Se Sohna Ishq
vibz88 [Coolbie]- Sapne suhane Ladakpan Ke
happygirl123 [ Coolbie] - Sapne Suhane Ladakpan Ke

swagakevin2 [ Coolbie] - Sapne Suhane Ladakpan Ke

gowrig1984 [Coolbie ]-Kairee
payalibm[ Coolbie] -Balika Vadhu
Manasi_16 [Viewbie]-Balika Vadhu
-Fivr- [Moderator]- Parichay
-Rani -[ Coolbie ] -Parichay
shruti.nil [Viewbie ]-Madhubala
Armu4eva [Coolbie ]-Madhubala
-Madhubala-[Coolbie ]-Madhubala
-NaGs_BaBy- [Coolbie ]-Madhubala
drashsree100 [Coolbie ]-Madhubala
lovelygeet24x7 [ Coolbie ]-Madhubala
crisps21 [Coolbie ]-Uttaran
-Nipun97- [Videobie ]-Sur Kshetra, India's Got Talent 4, Bigg Boss 6

crisps21[coolbie]- Uttaran*New*

-ZoyaAsadKhan-[Viewbie] - Kuch Toh Log Kahenge
lonelyshadow [ Coolbie ]- Hongey Judaa Na Hum
OnlyHope [Viewbie] -Hongey Judaa Na Hum
swethasyam08 [Cool Viewbie] for Kya Huaa Tera Vaada
hinz [ Coolbie]-Byaah humari bahu ka
noddiye [Coolbie]- Byaah humari bahu ka
~Saraa~ [Cool Viewbie]- Love Marriage Ya Arranged Marriage
-Ridzzi- [ Cool Viewbie ] -Parvarrish ' Kuchh Khatti Kuchh Meethi

Deepali88 [Coolbie] - Main Lakshmi Tere Angan Ki
hopper_ocean[Viewbie] - Non Sun TV Serials

hopper_ocean[Viewbie] - Sarvananan Meenatchi
sneha_vijay [Coolbie]- Saravanan Meenatchi
migam [Coolbie] -Saravanan Meenatchi
hopper_ocean[Viewbie] - Pirivom Sanithipom
sneha_vijay [Coolbie]- 7 aum Vaguppu C Pirivu
sneha_vijay [Coolbie]- Other Topics
migam [Coolbie] - Nadheswaram
Shemmo [Coolbie] - Thendral
shubba [Coolbie] - Thendral
***New***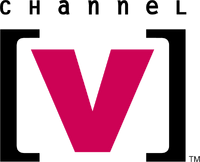 sonyfan28[Videobie]- The Buddy Project
Mais [Coolbie] - The Buddy Project
Roshini1494 [Coolbie] - The Buddy Project
sweetshine [Coolbie]- The Buddy Project


Edited by priya.nair - 26 November 2012 at 7:14am