Welcome friends to DEK forums third:Princess of the Week!!!!!!!! Wipiii!!!!!


Okay so before i announce who this forums third Member of the Week(made by forum members)is, i would just like to describe in short what exactly motw is!

Member of the Week is a little fun sorta project that IF has been doing or rather the DTs at all (almost all) forums on If do... Where we choose one active forum member every week or sometimes even two to be acknowledged as the member of the week! And usually to make it personalized to our respective forums we change the titles to suit our show like our member of the weeks will be known as either Rajkumar or Rajkumari of the Week!!!! Anywhooo thats what motw is and the funnest thing is when other forums members grill the motw with whateva questions they wanna ask them and the motw hs to answer all the qs!!!!!! *gives evil smile* plus motw gets a sig as well to show off for a week!!!!

as the show is off air so now the MOTW will be selected by me and chitra!
we will choose those who are highly active on the forum. Note it guys this MOTW isnt made by mods! its choosed by us in order to keep the forum active
so now ill stop blabbering!

K so without further delay!
here is the
Dekha Ek Khawab forums third Princess of the Week .

Drum rolls pleasee...


Any guessees???????

Here ill give a clue...
She is one of the oldest members of DEK forum and a die hard fan of the show.
She is my choti bhootni and my very dearest friend.
Any idea yet????????

Okay two more clues!!!!!


She is an amazing writer
She has contributed alot to this forum from the very first day. And is one of the youngest and coolest member of DEK family
Welll i think u all guessed it right if you thought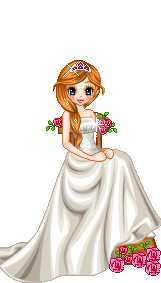 *****ANJALIKA13 (ANJALI)*****
*dances*



congratulationsss sweety u are the Princess of the Week!!!!!!!!!!!
here r some basic questions for our Princess ANGII

Real name:(Full but optional)

Nickname:

Date of Birth

Place of origin:

Hobbies:

Profession:

How u came to know about IF:

Your closest friends on IF:

Your favourite color:

Your favourite film Actor/Actress(Hindi and English)

Your favourite Film:(Hindi and English)

Your favourite food:

Your favourite telly actor/actress:

Your favourite Song:

Your favourite holiday spot:

Your favourite T.V programmes:

One thing u simply adore about IF:

On a scale of 1 to 10 how much will u rate DEK show:

Who is your favourite character and couple from this Show:

Other than DEK which other forums do u visit:
Guys now your work is to grill her by asking loads of questions you can ask as many questions as you want and anam have to answer all your questions so start questioning her now



Edited by MsLuscious - 30 April 2013 at 5:11am