A thread dedicated to someone who creates MAGIC through her writing. Every. Single. Time.
A beautiful person, a true friend, a brilliant author - the one and only:

KARMACHAMELEON
Girgit, YOU make India-Forums a colorful place!
You've already read, Girgit, whatever I'm about to write here ' either in my unresses or through some other medium!
But I couldn't help but create this thread! If there's anyone on this forum who deserves appreciation... it's YOU!
I don't watch the show anymore... the ONLY reason I am still on this forum is YOU and YOUR POSTS/STORIES!
Words CANNOT do justice to your writing, Karma.
Your writing is POWERFUL Karma Cham! All your stories have a great deal of charm and intensity, beneath which lies a powerful force that takes the reader into another world altogether! Every update sucks me in from the beginning and holds on to me until the end... You're so descriptive and that allows the readers to vicariously live the events you write about. Your writing makes me happy, sad, laugh out loud, and while waiting on the next chapter, it makes me hold my breath in suspense.
You're such a talented writer. I'm amazed at your brilliance. I'm sure one cannot LEARN to write like this. You are gifted, without a doubt.

There is this one thing about your work, the importance of which, I CANNOT EMPHASIZE ENOUGH: You are an author with an unparalleled understanding of complex human emotions and an unbelievably amazing ability to convey them to your readers.According to me, this is one of your most important strengths as an author.


Your writing style is so natural, without even a hint of contrivance. You are BORN TO SHINE. I hope someone makes you realize your true potential soon if you haven't realized it already.
Your writing conveys a lot about the person you are. The characters, the emotions, the dialogues, the descriptions' the more you write, the more I learn about the person you are.
You're so thoughtful Karma! You're the only person on the forum who went out of their way to create a post for your READERS - appreciating them! There can never be another you, girgit.
Rarely does one come across stories, like It All Started With 300 Rupees & Fate-Mate, which are written with such simplicity and directness, yet, beautifully conveying the deep and profound emotions of the characters.
You're a dazzling storyteller with a distinctive voice and your work is nothing less than sensational. You're writing is incomparable. You are such a gifted writer. You know it. But what amazes me is that despite knowing it, you are so ferociously humble. One of your million qualities that make you amazing!
Everything happens for a reason:
I've been a member of this forum for quite sometime now. I used to browse through the Fan Fictions forum looking for stories about Arnav & Khushi to read. I'd come across the It All Started with 300 Rupees thread several times but never opened it...
Exactly one and a half month after I'd noticed the thread for the first time, I opened it and I had absolutely NO idea that what I was about to read would eventually become my favorite piece of writing!

I don't know how & where it all started but through this story I got the opportunity to interact with a gem of a person like you Karma - be it the comments on the thread or our PM conversations... It was all so WONDERFUL! Getting the first 'RES' to the fights about not being able to get it - I will never forget you karmachameleon!

You're a magnet and all your readers are iron fillings... You don't even need to do anything; the positive aura around you attracts everyone towards you!
It's been a wonderful journey, Karma! 3 months of absolute fun & laughter! You're so much fun to interact with (not like you didn't know already!)
Going down the memory lane...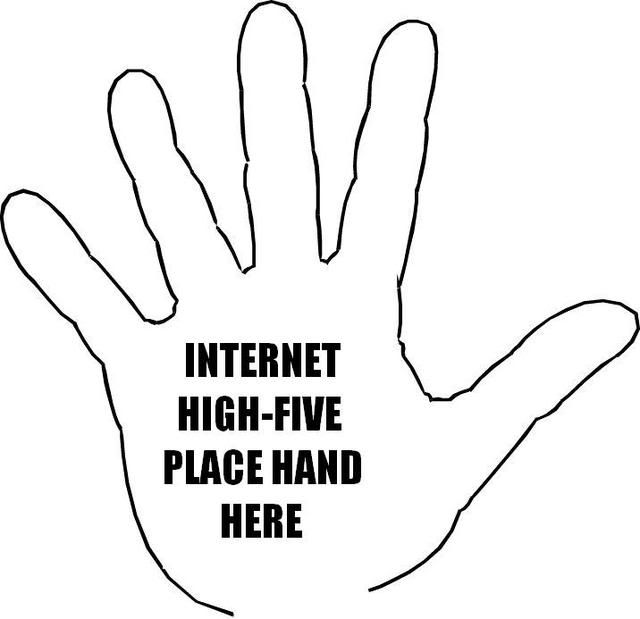 I've learnt so much from you! I really admire you for your young at heart personality, cheerfulness; ability to let go... the list could go on and on... You are an INSPIRATION to me! I am motivated to improve myself as a person after having interacted with you! Although I will never be sure of the reason, but I think you came into my life to improve me as a person!
There couldn't have been a better day than today to create this thread! Whenever I'll count my blessings, I'll count having interacted with you TWICE! Happy Thanksgiving Girgit! I am grateful for YOU!
The only reason I'm sad about leaving India-Forums is because I'm gonna miss my girgit - someone who made my virtual life very colorful. How lucky I am to have something that makes saying goodbye so hard?
I know I have thanked you before, but I still want to do it again: Thank you Girgit, for your unfailing efforts to bring us the best of what we've ever read!
I want you to get published gurl. I want your work to be recognized for its excellence.
Your writing is something that people will talk about for a long time to come.
Karma, you are UNLIKE ANY OTHER. Incomparable. Unforgettable. Irreplaceable.

My wish, for you, is that this life becomes all that you want it to,
Your dreams stay big, and your worries stay small,
You never need to carry more than you can hold,
And while you're out there getting where you're getting to,
I hope you know somebody loves you, and wants the same things too,
Yeah, this, is my wish.

Your wings already exist. All you need to do is fly. <3

I hope that if you ever remember Ananya123, you only remember the good times :')
I know you don't like hugs but I'm still gonna give you one!
Adios Karmachameleon.
I LOVE YOU. A LOT.


Edited by ananya123 - 27 December 2012 at 9:47pm