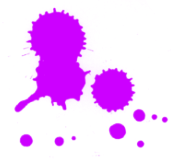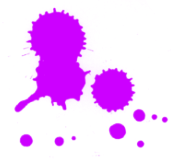 But what if all the memories you had werepainful?
What if you were scared?
What if no one listened to you?

This day was created by the General Assembly on November 20, which also happens to be the day when the
Declaration of The Rights Of A Child
and the
Convention on the Rights Of A Child
were adopted. This day is to observe a worldwide fraternity and understanding between children.
Declaration Of The Rights Of A Child
Today, the Crazies would like to talk about something that's not given enough importance. And that is,
C H I L D A B U S E.

Myth:
Abuse is
ONLY
violence.
F A C T:
Emotional/mental torture are also forms of abuse but violence is the most obvious and easiest to point out

Myth:
Abused children become abusive parents.
F A C T:
This myth cannot be completely denied
but
majority parents that were abused as children tend to want to protect their children from such acts.

Myth:
Child abuse isn't domestic.
F A C T:
Lots of children are abused
inside
of their own homes. Just because the family is considered a "good reputable family" from society's standards, it does not mean that the children are not abused.
There is a misconception amongst us all that there is only one type of abuse: violence. However, there can be more types of abuse that does not involve physically hitting someone. Here are a few:

Neglect:
Neglect is failing to provide the child with basic necessities such as food, water, shelter & hygiene.

Physical:
Physical is the most known type of abuse. Physical abuse would be causing the child harm by using violence.

Emotional:
Emotional abuse is constantly putting the child down, yelling, and/or bullying. Exposing the child of physical harm being done to others is also emotional abuse along with having limited contact to show them your affection.
Abuse of any kind done to
anyone
is absolutely intolerable. The right thing to do if you spot abuse being done to someone is
call the police. Report it to some authority that will take action.
You might save a life.
Talking to someone about it might help if you are the victim yourself.
There are also24 hour telephone/online counselling serivices such as
Kids Help Phone
in Canada. These services allow you to talk to an agent about your issues anonomously and the information given by you or provided to you is strictly confidential.
Kids Help Phone Website
Now, we'd like to give
you, IF-ians,
the chance to talk to us. Share stories about your childhood, good or bad. Something that's happened to you or anyone you know. Something that's happened recently that you know about. Discuss away!