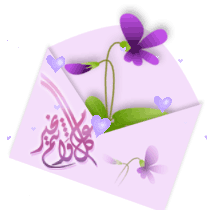 Neha
Hieee :)) surri diii.. Wish yu a soooperb HAPPY BIRTHDAY wid loads of RK moments n yeaaah BS moments tooo :) Hope yu get evrything yu deserve.. Ur bday marks the first day of 365 day trip around the sun.. so enjoye ur trip diii :) Had spent some lovely moments realted to RK, bday gifts, thesis topic discussion. Everthing we have done is cherished :) Stay blessed n keeep smiling diii.. Loads of luv n hugs...Neha
Ranjitha
Meri rakhi sawanttt
Wish you a very very very happy Birthday jaan
You know that everytime I sit to write about you, I get emotional and fail to put up anything sensible on paper :P
As I always say, one can have hundreds of freinds, but there will always be one special person, who will be more than a friend and the relation shared with that person will have no specific name... and that person in my life is you
dear...
In our 6 years of friendship, we have grown to be the best possible buddies, without having met even once :) and with every passing year, our bonding has just become stronger...
On this very special of yours, I just wanna wish that may God bless you with 100 reasons to smile, laugh, sing and dance... May you be blessed with love, joy, happiness and great health :)
Love ya loadsss
Ranju
Preeti
Hey Surr
Wishing U many Many Happy Returns of the Day Dear. May you have a great year ahead!!!
God Bless n Keep Smiling
Preeti

Shagun
Dear Suri
Wishing u many many happy returns of the day, hpe u hv a gr8 day love u loads


Neha
Many Many Happy Returns Of The Day my Surii Diii >:D< <3 >:D<Love u so much >:D< >:D< >:D<U r the sweetest choco pie :p i know ab toh mereko treat milega :p =))May this bday be the bestest and happiest one >:D<Happy Bdayyy <3 >:D< <3Aapki chotu sis neha
Saheli
Paajiii!!!!!!!!!! Changa jiii????? ROFL...aaj to aapke changa hone ka hi din hai jiii!!! Khub khushiyan manaao and apna din enjoy karo to the fullest jiii!!!!! You have always been there in times of need. What to say to u more I dont know. Its been years now that we are frnds...may be we became frnds because of one man but still today its continuing and flourishing and i m proud to say its not only becoz of him. Hehehe. We started off with FC and now today again working at the same place together...it seems whatever we do we hv a tendency of landing up at the same place. Hope this bond and frndship continues in future tooo paaajiii...and u will always be my paaajiii...ROFL
Dia
Happy birthday to you. You are a wonderful asset to the team and we love having you here. I wish you all the luck and love in life. May you continue to prosper. God bless you and best wishes.
Minnie
Happy Birthday Surri!You are a sweet person! :) Remain sweet always!It has been nice knowing you!And your are an awesome writer too! Miss chatting with you on our Adda!
And your are an awesome writer too! Miss chatting with you on our Adda! And your long posts bringing in positivity! :)May God bless you abundantly and grant you all your wishes!!Lots of love :)


Edited by -skylark- - 21 November 2012 at 1:13pm