Will Salman Khan be Bollywood's last non-kissing star?
Tags: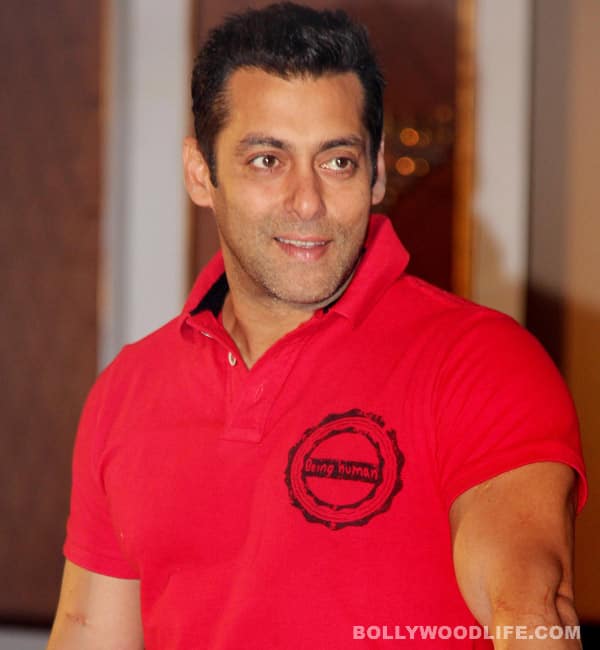 Sign up for the BL newsletter!
Aamir Khan, Hrithik Roshan, Saif Ali Khan, Akshay Kumar, Emraan Hashmi, Ranbir Kapoor ' they have all been doing it from the very beginning. And now even Shahrukh Khan, much to our surprise, did it in his latest release, Jab Tak Hai Jaan. Why then is Salman Khan the only B-town superstar refusing to lock his starry lips with his heroines?
In an intensely romantic scene in Yash Chopra's latest release Jab Tak Hai Jaan, Shahrukh Khan approaches Katrina Kaif quietly but steadily at a deserted metro station in London. The two come too-close-for-comfort and SRK grabs his lady-love hastily. And then the never-seen-and-never-done-before in a Shahrukh movie happens'.the King Khan, who is known for NOT kissing his heroines on the big screen, plants a brief peck on Kat's luscious lips.
Now this is quite a feat for the man who has been maintaining all these years that he's not comfortable kissing onscreen. But with that sweet smooch, SRK has certainly broke in to the league of men who have locked lips ' or at least touched lips ' with their onscreen ladyloves. Aamir Khan, Abhishek Bachchan, Hrithik Roshan, Imran Khan, Emraan Hashmi, Akshay Kumar, Saif Ali Khan, Ranbir Kapoor and most other B-town heroes have no problem snogging for the camera.
And now only one superstar is making his absence conspicuous in that list ' bhai aka Salman Khan has never indulged in a lip-lock, never on the silver screen, at least. Surprisingly, Sallu's former flame Katrina Kaif has been effortlessly giving and receiving a bouquet of kisses from the dishiest of B-town hunks on a regular basis. But Salman has never got a single kissie from the leggy lass'not that we have been allowed to see!
While you ponder this intriguing fact, we revisit some of the best known kisses of recent times and track down the lip-locking history of the current crop Bollywood heartthrobs'..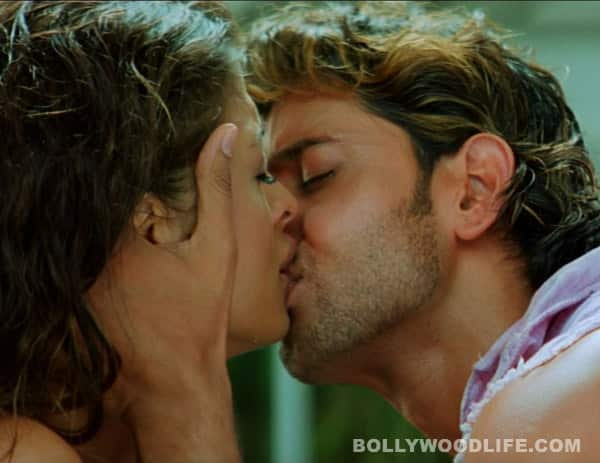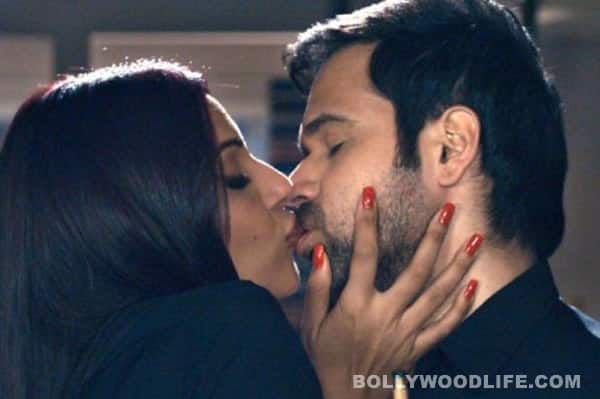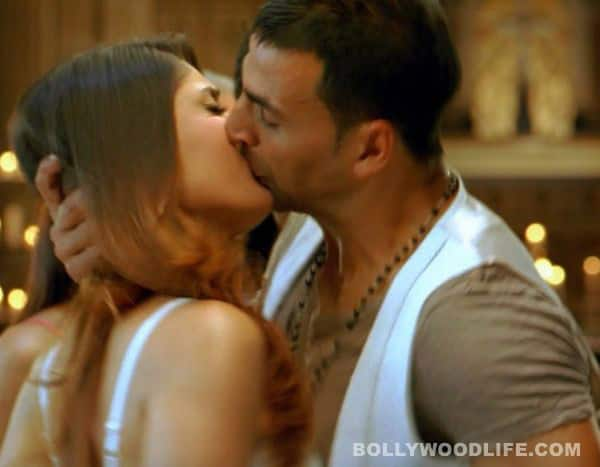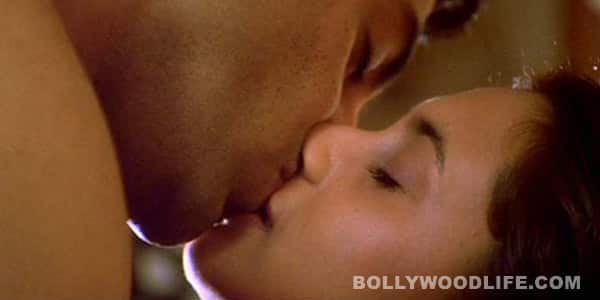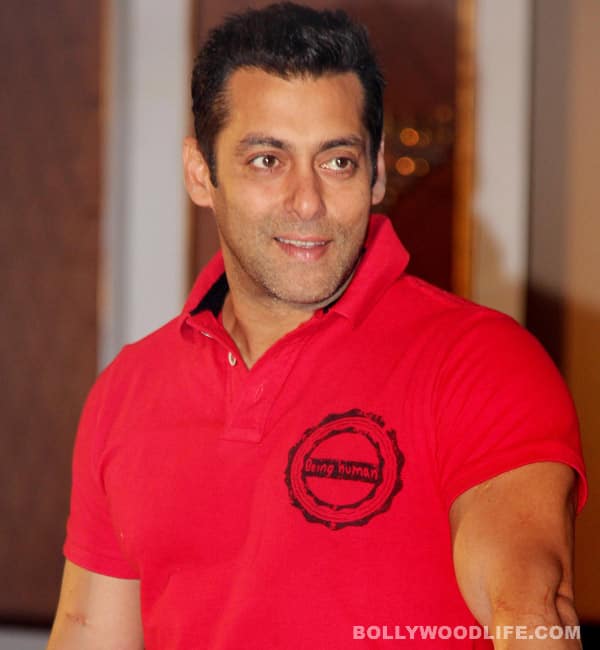 Hrithik Roshan: He's pro at it. In fact, very few actors make the act of kissing as elegant, the way Hrithik does it. From coochie-cooing with Ameesha Patel in his debut film Kaho Na Pyar Hain to brushing his lips against the Bachchan bahu Aishwarya's elegant pout, Hrithik only gets better at the delicious job each time. Don't believe us? Watch him go lip-to-lip with Barbara Mori in Kites and more recently with Katrina Kaif in Zindagi Na Milegi Dobara and you will know why the Roshan hunk is often called the most desirable kissie boy of B-town! "

Aamir Khan: He's been doing the 'job' consistently well. Be it the lip-locks he shared with Juhi Chawla in almost every film the two did together, or his passionate smooch with Karisma Kapoor in Raja Hindustani, Aamir has shown time and again that he is quite a kisser. Even his fun-to-watch kiss with Kareena Kapoor in 3 Idiots ' one that oh-so-practically demonstrated how Naak beech main nahi aati ' was the cutest pappi Khan ever delivered!"

Emraan Hashmi: The serial kisser has not earned the controversial title for nothing. From Mallika Sherawat to Esha Gupta, Hashmi has locked lips with almost every female co-star he has ever worked with. Perhaps so bored is Emraan with doing what he does best that he has decided to concentrate on his acting skills these days!"

Ranbir Kapoor: Deepika Padukone, Nargis Fakhri, Ileana D'Cruz, Aditi Rao Hydari, Minissha Lamba, Bipasha Basu'the list is endless. In fact, more women are finding themselves in that privileged and ever-growing catalogue. We never thought a certain Hashmi had such close competition from the Kapoor lad!"

Saif Ali Khan: Remember Saifu tucking his head down and going Kaun dekha? Kaun dekha? before smooching with Deepika in a car in that funny scene in Imtiaz Ali's Love Aaj Kal? His most memorable kisses are the ones he shared with Preity Zinta (Salaam Namaste), Bipasha Basu (Race), Rani Mukerji (Hum Tum) and Kareena Kapoor (Kurbaan). The Nawab of Pataudi is a royal kisser indeed! "

Akshay Kumar: The Khiladi Kumar has shown an undying passion for two things in his career spanning over two long decades - action and women! And how many sizzling sirens has he kissed so far? Well, ever tried counting stars? Wink wink!"

Abhishek Bachchan: The otherwise polite and goodie-boy Bachchan has revealed his underlying potential to kiss his onscreen lady-love. Surprisingly, AB's baby has limited his exclusive kisses to Rani Mukerji (Yuva and Bunty Aur Babli) and Lara Dutta (Mumbai Se Aaya Mera Dost and Jhoom Barabar Jhoom). Why? Wifey Ash must demand a satisfying answer to that one, wethinks!"


Edited by _NaughtyBoy_ - 17 November 2012 at 11:45am