In reality do I know anybody completely like Anandi? I guess not. Does she deserve a
Nobel Piss Prize
for all her heroic deeds and long morality based monologues. Nope. I feel we all have a bit of Anandi in us & bit of Jagia & Sanchi too( no tamatar & eggs
for bitter truth) ...this is what makes us HUMAN. And we normal humans have a problem with her just coz of this only...How can anybody have such active and excitable Goodness Modules forever staring from behind their eyes at all the bad stuff in the world read Jaitsar and getting peeved about it ans running to solve it. How can a fragile girl be such a action babes!! What she wants is absolute complete universal happiness and good stuff for everybody around her'.. Always Everything! Everyone.
I think I can compare Anandi to Schindler
...she wants to be a Schindler like savior for the people of Jaitsar
. I'm just using this to drive a message home. I always like to watch GREAT & mahan souls who do heroic stuff on TV and read abt them...as it help me become a better person myself . It makes me think if situation arises will I be a "bystander" to an "upstander"? When Anandi went to rescue Jyoti from Shaadi mandap that made me think... I would most definitely be an upstander of some sort. I may not be as boldly daring to get myself killed, but that's because what good what I be able to do for others if I were dead? But from Drama pov it was just perfect
. Prince charming Shiv arrived at the right time to save damsel in distress A. he was Mad though...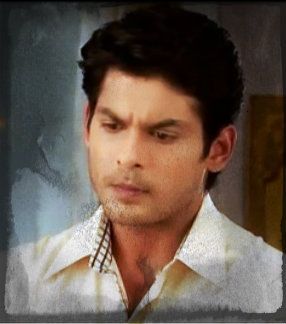 he fought the bad boys rescued the princess and got the evil does punished after few punches. AnSh had a great chemistry in that sc and it made Shiv look very strong and sensible. But in reality ...Price charming may be busy at work or may not as charming so we have to be strong, empowered and self reliant & sensible! Anandi was all that but she did not make any plans just jumped in the fire...she should have asked for help and planned well
Real life learning from this is...when push comes to shove, we gotta be able to handle life and all it throws at us but sensibly & wisely
.
In reality... morality means making the best possible choices according to our understanding... regardless of who agrees or not.
Always do right according to your thinking- this will gratify some and astonish the rest but satisfy ourself( Anandi is doing just that)...Just my5cents
Today Ansh are all set to enjoy the joys of holy matrimony...
Pic from yesterday's episode ...parda he parda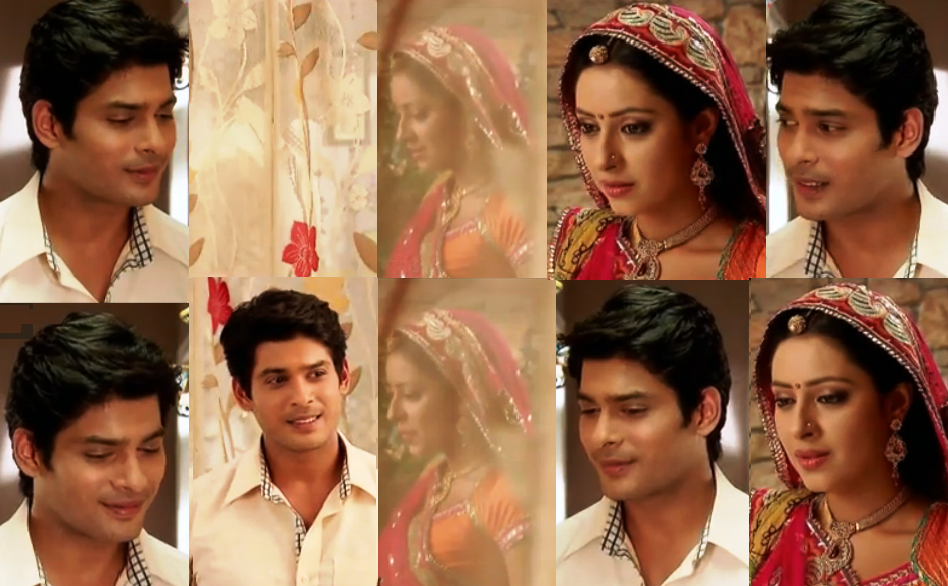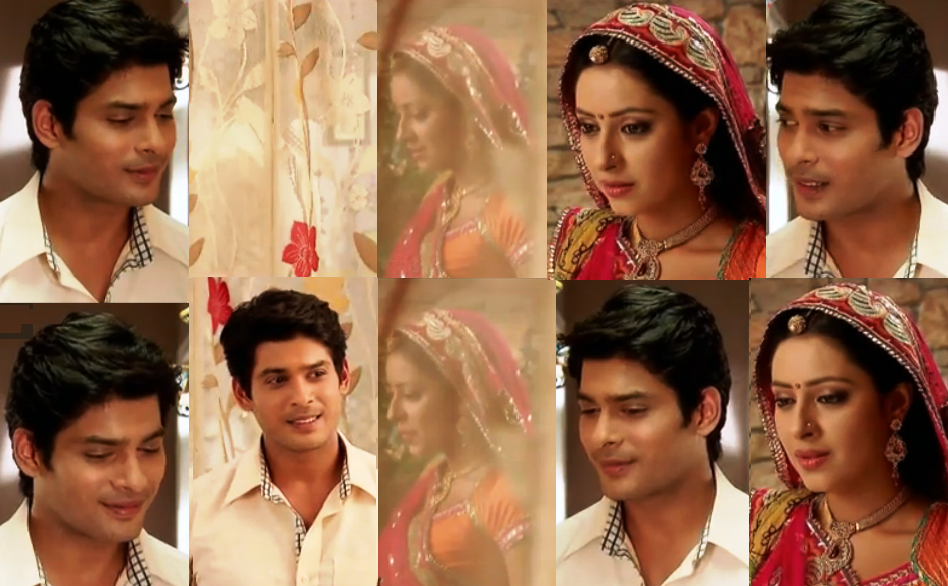 Anandi while reasoning with Saanchi said ... "Beauty is in the eyes of the beholder" ...she may not find her at par with her Bro... but the Shekhers have accepted Anandi period. This reason stretches further then just preferences in men & women. It deals with the theory that truths are relative to what a person perceives of the world. It states that there are no moral absolutes. This is a concept I disagree with because even though some issues like abortion or gay marriage may not have a distinct answer to all, there are some things we can all agree on just as we can all agree on when we talk about what we see as beauty.


Edited by 5cents - 17 November 2012 at 4:23am