Guys z my second ff on RaHi..i know dat i still didnt cmplete my first ff ..but when i was sleeping yesterday..dis ff struck my mind..so i m starting it..hope u will like it
INTRODUCTION
LOVE z magical . It has some magic which can melt even a heartless person . Is der any prince charming in reality. Will d fairy tale stories come true. Do u believe dat love really exits .love can be of many types .will it change ur life ????
CHARACTER SKETCH Ranveer Shergill :- He was charming,handsome,confident ,with full on attitude . Dis year was special 2 him bcoz he was gng join his medical college which was his dream ,his desire .He never believed in "LOVE" he always felt dat love will ruin a person 's life n it was just a time pass game which people play wid others emotions.He believed and loved his best friend KD aka Keshav Desai he was nt only his friend but mre den a brother. Ranveer never believed in destiny
Panchi Rastogi :-She was beautiful ,chubby ,cute n with a fab sense of humor,sensitive .She always believed in destiny ,fate ,love n her fairy tales n she was waiting for her prince charming. Even her desire n dream came true she was also joining in d medical college of royal which is in mumbai. She loves her cousin Kiya alot dey both were very close to each other .LOVE means alot 2 her .she always believed in it.
Will destiny bring dem together ????Will Panchi get her price charming ??Will Ranveer prove dat love z all trash ??In dis journey will dey loose der loved ones??? i Will Panchi make Ranveer believe in LOVE or Will Ranveer prove her wrong ???what was d reason for Ranveer's disbelief in LOVE ??What if destiny has different plans for dem???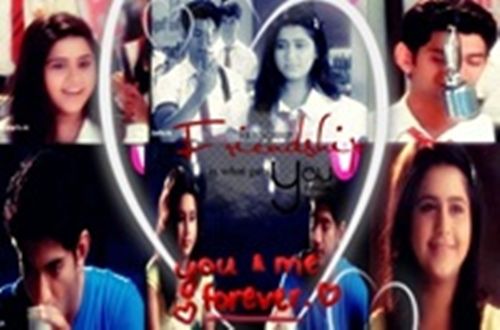 guys i knw dat dis z nt so intresting but who ever want pm plz send buddy request to RaHiloveforever ...


Edited by rocksravya11 - 19 January 2013 at 7:46am