Hey guys
It's my first creation shop ...and I am existed to be here.
I am still learning creations ...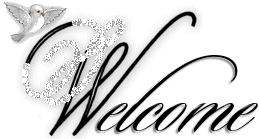 Welcome!!
INTRODUCTION-
I am Himani many people call me himu, hima and so on. It is almost 1 year or more in IF.
And I don't want to bore you guys with my introduction so let's move on..
What I make-
Sigges..
Copy Right
(C) himani
Requests-
If anyone want me to make a creation for them related to there favorite ones so just pm me and give me the pics which you want in the creation I would make for you and yup I am bit busy so I will take some time so don't mind.
Rules
1) Use the siggies we make for you for at least one week.
2) Do not edit or pass off our creations as your own.
3) Please do not PM us any requests unless it is a surprise for someone.
4) Each person can post up to 3 requests per update. If you post more than that then we won't do any of the requests.
5) Add me (Himani_Rocks) to your buddy list for PMs on our updates.
How often I will update
I can do monthly.If for some reason I am not to update so please wait for some time.
Hope you like my creation ...


Edited by Himani_Rocks - 08 February 2013 at 3:08am