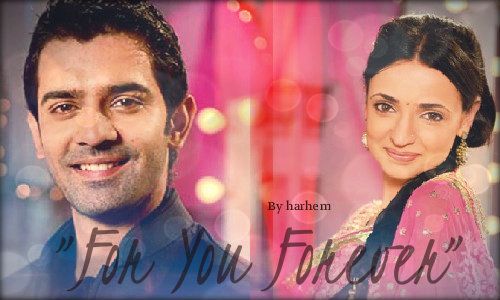 PART 2 :
Next morning Arnav was packing his bags and things to move to a new flat which was an accommodation package provided by his company earlier. He was a true friend of Abhay and he didn't want to stay alone disappointing Abhay as they are friends from childhood. Though he knew Abhay had his weakness towards girls he never tried to involve in Abhay's personal matters. Abhay found it impossible to shake his values and morals especially his attitude towards girls.Arnav would behave well with them as long as the girls do not cross his border limits.

Abhay knew Arnav's temper that it was difficult for him to get angry on someone he considers so close but when he gets his anger on them then there is no turning back. He was a very tough nut to crack and its difficult to appease him. Arnav's point was he would do whatever he thinks is right whatever comes on his way. Abhay was not sure about Arnav gate crashing at the midnight as he was spending long hours in the recent times on the new project. Abhay had spent many nights with girls in their flat but he was very cautious on concealing it from Arnav. But this time when the cat came out of the bag, Abhay was feeling very bad of this act , He started talking to the "anytime explosion expected volcano" who was silently packing his bags.
Abhay : ( stammering) "So..rry Arnie.. I m .. 'sorry. Please.. I admit I made a mistake, oops a sin as per your Moral Science dictionary. But don't take this step of moving to a new flat. Its really worrying me. I cant stay without you. We have been together from childhood. You cant do this to me. Can you ever think of leaving me alone like this?"
Arnav: "Stop this bullshit. You are talking as if I am your wife going to mayka fighting with her husband."
Abhay : "So what I love you more than my would be wife yaar. I have been with in all your happiness and sadness ,ups and downs, lefts and rights dear. Now how can you leave me like that? You don't care about me?"

Arnav: "Oh really? as if u care and respect my thoughts. You knew I hate these kind of shi** in our flat. If ever you wanted to enjoy u should have gone to some other place. Well I cant command you also. I m at fault here for staying with my friend for the only reason that he should not feel lonely. I can only advise you certain things but if you wanna live the way u like I cant do much about it. But Im done with your bogus friendship. "
Abhay( little irritated) : "Oh stop it you "Ready to use Ethics & Principles Encyclopedia".. What do you think of me? Just stooping for a friendship doesn't mean that I accept your blame as if I did some unforgivable, irrevocable sin.Come on yaar you are living in the States not your old village in Lucknow. Your look is modern but not your outlook. You are still living in the 15th century. You are in a good position working in such a high profile organization, hot looks and you have everything to enjoy life then why this running away from pleasures. Live and let live. Why cant you just shed your moral values ethics or whatever for one damn night?"
Arnav: "Now stop.. I m not in a mood to argue for the sh** u are talking about. I have my own ways of living life and what I think will always be right for me."
Arnav was about to leave when Abhay just held his hand..
Abhay : "What do u mean by that Arnie? SO would you be waiting for only one girl in your life with whom you would share your personal and physical life? Is it practical in this era? Okay then think of the other way around do you think the one whom you select for as your soul mate would be possessing the same mentality of yours? What if she had shared her physical life already with others?"
Arnav: "Just SHUT UP. I don't care about the practicality here. For me there will be only one girl in my life with whom I would share my entire self be it physical or soul relations. And I am sure the one whom I would select in my life would be reciprocating the same thoughts and she would be surrendering herself "only" with me in her life time as I do. You can call me staunch believer and I do have reasons for that which you know. I would never deviate myself from this belief."
Saying this he banged the door leaving behind a stunned Abhay. Abhay was feeling very guilty for reminding Arnav of those bitter glimpses of the past. He felt guilty and started thinking about how to cool down Arnav and bring him back to his flat.

--------------------------

Lucknow:
Sashi's house is attached with his sweet shop which was considerably going well. This shop was started by his forefathers and he was adamant on not moving from here even though he gained financial stability. He believed this shop was their family's status symbol. He has a sister who was staying in the nearby town who usually drops in every week to visit her lovable niece and nephew. She was more attached to Sashi's children and she was happy with them which made her forget her lonliness.
Buaji talking with Sashi in his shop:
Buaji :"Hai re Nandkishore' Sashi babua.. why are you thinking about TItaliy's marriage now? Isnt it she still a kid? Why are you hurrying up like this? Let her finish her studies and if needed let her look out for some job then we can think abt her marriage."
Sashi :"No Didi. I don't have any intentions to send her for a job after the studies. As a father it is my duty to educate her but that doesn't mean I would make her work for my personal benefits. She will be my princess and I wont let her suffer any time. I just wanted to look out for some proposals so that by the time she finishes her college I can get her married."
Buaji :"So are you ready to get separated from your princess so soon?"
Sashi :"How would this mean a separation? I will be sending my daughter only to a family settled in Lucknow so that I can meet her whenever I wish to."
Buaji: "Oh you are such a crazy father babua. You cant live without your daughter but you are trying to get her married so soon. Wish our titaliya gets a very nice family who would look after her like you do."
Saying this buaji entered the house to have some chit chat with Garima on the updated village gossips. Raju bhai a renowned marriage broker of the town came to meet Sashi.
Sashi :"Raju bhai. Welcome. I wasn't expecting you so soon. How are you? Can I get you something to drink or eat?"
Raju Bhai: "Its ok Sashi. Time has ordered me to visit you. Good that I came early or else such a nice proposal would go off from our hands. Destiny has cleared its way for our Khushi betiya's marriage I believe. Coming to the point, I have 4 proposals in hand. Out of this I would like you to consider the best one whom I also have acquaintance with. The family is very good in their status as well as their behavior. They are called the Raizadas. You must have known about Mr.Arjun Raizada who was the Thasildar before. The groom is his grandson. His name is Arnav Singh Raizada. The boy is working in America and he is well behaved and a decent chap. He has been working there for 7 years and his whole family is settled here in Lucknow."
Raju bhai gives the details about Arnav and his family.
"Actually they gave me his details to search for a bride last week. When you called me and asked me for some proposals my first option was to look into this case. I did check both their horoscopes which are matching perfectly. I am sure our Khushi betiya would be very lucky if she becomes the bahu of the Raizadas. So tell me when are you going to talk to them?"
Sashi : "Raju bhai.. but I am bit confused whether to proceed with the talks. I mean the boy is in America and we are not aware of his behaviour and culture. moreover we cant find anyone to enquire about his character."
Raju :"Sashi.. You are just going to talk to them. You are not going to give them word now itself. I can assure you about the boy.He is a Gem of a person and his family is too nice. Dont worry about your daughter. She will be treated as a queen there"
Sashi: "I trust your words Bhai. But I need to discuss this with my family and decide. I know they wont disagree. But what if they ask for marriage soon? I mean my Khushi has not finished her college yet. Would they say ok to this condition?"
Raju :"Come on Sashi.. You haven't even talked to them. why do you think about all these now itself.Lets just meet the family first and let them meet Khushi. After they say they are okay to go ahead we can think about other matters. Now just talk to your family first and meanwhile I will inform about your family and about Khushi to them.Dont worry everything will be fine and God will always be with you."
Sashi: "Ok then I will talk to them and will give you a reply."
Raju left his shop but Sashi was still in dilemma as to why this was happening so fast. He expected that it would take minimum 2 months to get a proposal and he would have ample time to fix her marriage but things are moving so fast than he could think of. Brushing off his thoughts he proceeded to talk to his family in the evening'.
--------------------------------
Raizada House
Akash was talking in his mobile to Payal .Madhu was sitting on his lap drawing some pics and half heartedly listening to his convo.
Akash : "Please dear I would surely meet you tomorrow same time at our place. I m sorry for disappointing you today."
Payal :"No Akashji I am not ready to wait for you anymore. Do u know how awkard I felt standing near the Garden gate even after it was closed. If anyone had seen me like that then my family would have caught me there itself. Enough of this secret meetings when are you coming to ask for my hand?"
Akash : "Payal you should understand. I had an important customer at my office and I couldn't leave the meeting. I couldn't inform u that as well. But why do you again drop the same bomb by asking me about our marriage? I told u our marriage would happen only after my Bhai marries. I cant overtake my bhai on this matter."
Payal :"Ok fine. You wait for your bhai's marriage. My family will fetch a good boy for me and get me married soon. I will send you my marriage invitation and please do attend to bless me for a happy married life. Good bye!!!!'"
Payal cut the call. Akash was trying to reach her but she was adamant that she switched off her phone out of anger. Madhu was watching the sad face of Akash.
"Akash mama .. should I help you in this ?"
Akash :"Yea' ( thinking) but what can YOU do?"
Madhu : "I can talk to Payal mami and convince her. She will come to the temple tomorrow when I go with amma. I will tell her that I will soon find a mami for Arnav mamu and she can come along with that mami to our house. But what will I get in return?"
Akash : "wow.. I will buy you loads of chocolates. Or ask me whatever you want."
Anjali came in eavesdropping the last part of the conversation.

Akash somehow managed to divert the matter that's when they saw Raju bhai coming in. He was warmly welcomed by the whole family. He gave the good and happy news to Nani who was present among all the members. She was overwhelmed on hearing about the family of Khushi. The perfect bahu search might be successful this time she thought.
Nani : "Raju its nice to hear that you got us a proposal from Lucknow itself. We want our bahu to be traditional and conservative who would also be a perfect match for our chotte."
Raju :"Devayaniji, Sashi is a good old friend of mine. You can take my word for Khushi betiya's well behavior. She was brought up in such a manner that no one can doubt her character and upbringing.She is too young but her understanding and maturity are more than the other girls of her age. She would be a more like a daughter than a daughter in law in this house."
Nani was well impressed and soon Khushi got into her good books even before meeting her. She promised him to meet SAshi and family the next day itself. They did not prefer to see her photo even as they were much inquisitive to meet the family in person.
Anjali thanked her Devimayya for this progress in her chotte's marriage. She discussed a lots of plans with Shyam who was nodding his head for every word she said. Akash was very happy as he could make his Payal persuade her with this next step in his bhai's marriage. Nani and Mamiji were discussing the plans to meet Khushi's family the next day. Lavanya was least interested in these things as she didn't like anyone to come in between her brothers and sister. She was waiting for a call from her boy friend which would make her engage her precious time among this least interested events.
-------------------------

Khushi was "nervous, anxious, worried" from the time she heard about the marriage discussions from her parents. To top it all the groom's family are coming to meet her tomorrow? There was a consistent increase in the intake of jalebis from the time she heard the news.

The fact that she was still in STUDYING seems to be a negligible factor in front of her family now and her relatives who were running upside down to prepare for the next day panicked her more.NK who was witnessing her "What am I supposed to do now " expression came near her and held her hand. He looked at her face with such affection that Khushi was moved thinking that her brother was trying to making her comfortable.
NK: ( lighter voice) "Baby .. I understand your confusion. I understand your feelings. I understand what is creating havoc in your mind. But..."
Khushi ( little emotional) :"Aww Thanks NK. I didn't expect this type of reaction from my brother. You are my true brother. I m really greatful to God for getting you as my brother..and'."
NK:"Wait I didn't finish Choti.. I understand everything but I don't understand why are you sitting on my table munching my share of jalebis ?How dare you steal my share?Now go away from here and dream about your "US wala Dulhe raja" in your room. I wish let him come fast and take you away from here. Uff I need some space and respect in this house."
Khushi ( annoyingly): "Are you a brother? Here I am worried about my life hanging between by studies and marriage. You are thinking about your share of jalebis.How mean? Mark my words NK - You will also suffer one day thinking about your life on how to take a proper decision when everything would have slipped away from your hands."
-------------------
Precap :
Anjali hugging Khushi and Madhu kissed her on her nose. They were very happy to see Khushi as the bride.Khushi also felt satisfied to see Anjali and Madhu as they were very close to her.
Buaji, Sashi and Garima felt nice of Anjali's gesture and felt that their daughter is indeed lucky to get a sister in law like Anjali.

Anjali : Do you all know if I had known it was Khushi whom we were coming to meet for my chotte I would have readily arranged for the engagement today itself.
Lavanya ( staring at Khushi) :But di. You forget the most important person. Don't just jump into conclusions out of joy. My bhai has to agree to this first.

------------------------

Thank you everyone for the comments.
Sorry for the slight delay in the update. The next update will be on Wednesday /Thursday



Edited by harhem - 25 November 2012 at 11:53am