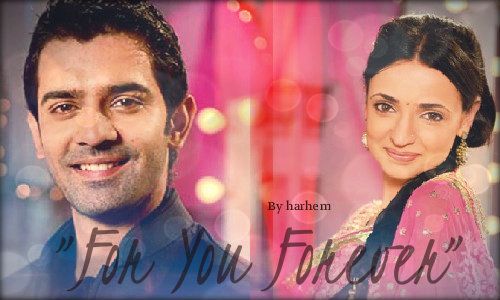 PART 3
Early rising was never defined in NK's dictionary. He was always woken up by the "good words" in their high pitch from Garima or Sashi on his laziness and irresponsibility. Today those words of praise seem to be vanishing in the air among the strange noises inside the house. His sleepy eyes opened to see his nervous buaji instructing their neighbors on preparing the sweets and arranging the hall.
NK: "Buaji.. Are we launching a rocket here today? You seem to be very tensed on the timing of the launch?"
Buaji :"Hai re Nandkishore babua you are waking up now. Today some people are coming to see your sister. Go and freshen up be ready to welcome them as dutiful brother."
Garima:"Jiji, can you expect him to do that small favour for us? He will do anything for his friends and outsiders not for his family. I don't know how we are going to depend on him after my Khushi leaves?"
NK: "Hello mom, whats all this uh? You call me irresponsible ,I agree but don't think that I will leave you and dad in lurch. Uff too much partiality for the darling of this house. I wish let the the groom take her away from the house to US today itself. Let me get some space and respect in this house."
Sashi who was entering the hall stood in front of him staring at his words. NK scared of his father's sight slowly escaped to his room.
Buaji: "Don't worry Garima.. He will become responsible as soon as Khushi gets married. Sisters and brothers fight is common in a house but once they get separated after marriage you wont believe that these two had ever fought for a trivial thing in life. Such is a bond between a sister and a brother."
Sashi was not concentrating what they were talking. He was immersed in his thoughts about his beloved daughter who was his everything. He was worried about the groom how he would be, his behavior, his lifestyle and his habits. He had questions on how Khushi would be traeated by his family and him. He couldn't imagine getting separated from his titaliya. Buaji understood his tension and consoled him that everything will be alright and something good is going to happen soon. Sashi plastered a smile on his face and enquired about Khushi. Khushi had informed Garima that she would be back from the temple soon.
--------------------------------
Arnav had shifted to his new flat where he was staying alone. Though there was a small guilt in him for having disowning his friendship with Abhay he couldn't just digest the fact that Abhay had just cheated him. His thoughts were wavering as to how Abhay could question him about his life on how he would trust his girl while he knew why Arnav was stubborn on these matters. He didn't just think about any right or wrong. He wasn't superstitious but he had believed one thing the girl whom his family selects would surely be his life partner as they wouldn't just select a random girl for him. SO the question of her behavior and character was not to be doubted on this regard. The thoughts which were driving his mind in full speed suddenly came to a halt when he got a call from his Di to inform about the proposal.
Arnav: "Di , I was just delaying the marriage because I wanted to get settled properly. I wish to reach greater heights in my career. I agreed on the condition that life after marriage should never be a block to my path to the career success. I hope I am making my points clear. I would want you to understand something else too. I would see only one girl for marriage and its up to you to search who would be the best for me. I am not interested in denying the proposals and hurting anyone for my choices. And there should not be any conditions or demands from our side. I hope you know all these."
Anjali : "Chotte I understand your feelings. I wont let you down anytime. We will see the girl and only when we feel fully satisfied we would talk to them. We will surely tell them about you and would proceed only if they are ok to proceed. We wont let anyone down on this matter. But I strongly feel we don't need to look for any other girl as my mind intuition suggests that she must be the perfect Jodi for you."
The one person whom he adores and respects as his mother is his di. She is like a friend, philosopher, guide, mother, sister and a teacher to him. She is stronger than him in thoughts and she would always be in his support and vice versa.
--------------------
Khushi with her eyes closed was confessing to her devimayya in the temple. From behind one hand stretched near her eyes to close them with the palms. Khushi just jerked with the touch.It was none other than Payal who was trying to know what was she praying to her devimayya so strongly.
Payal : "hey Khushi are you blackmailing Devimayya? Is that to get married soon and leave us behind? "
Khushi. : "Stop Payal. Don't say that again I cant leave you all like that. Some people are just coming to meet me that's all It doesn't mean that I m getting married tomorrow.First they have to like me and then discuss about it. The final step would be marriage. Its just a long procedure. The only concern is that I cant go to college today I would miss my most important class and cant face the friends tomorrow as they would rag me with stupid questions. "Khushi said hiding all the fears she had.
Payal : "You fool. Are you thinking about ur classes? SO you are concerned about the studies more? It is right in one way but since you don't know about the family if they wants the marriage soon then how would you respond?"
KHushi getting tensed bites her nails and talks to devimayya again : "Hey Devimayya. Let them come today and like me as per Buaji and Dad's wish. But if they like me and wanted this marriage to really happen make them extend this marriage for another 6 months till I finish my college somehow. That way my parents would be pleased and my dreams would be fulfilled as well. I would never bother you again which such requests. Please help in this issue."
Payal...laughing: "You are really mad Khushi. If they like you then how would they wait till 6 months and do you think your "voh" can wait for you for six months?"
Khushi: "Payal nothing is impossible there are many girls who study even after marriage so its nothing like that studies are ignored by the groom and the families now. Waiting is not a big task if someone really thinks that the person whom they are going to share their life till the end also has some aspirations. I would really love if they respect my requests on completing my studies before marriage which is not a crime."
Payal couldn't bear her lecture on the importance of her studies as she was trying to infuse some marriage related stuff on her but the plates got turned by Khushi's level of speech which was more matured than what she thought. . She took Khushi to her house to get ready before the groom's family arrives.
---------------------------------
Nani, Mama, Mami, Akash,Lav, Shyam, Anjali with Madhu- the full Raizada quorum was present in Gupta house who were warmly welcomed inside. Nani liked the house as soon as she entered. Even though it was small compared to theirs she loved how the tradition was preserved in the house. Her first point in the check list was ticked. Anjali and Shyam were trying to talk to Sashi and Garima to break the ice who were very happy to see such a close knit family. Buaji was very much impressed with them except Lavanya who was least interested in these events and was browsing her mobile after just greeting the elders for name sake.
Nani introduced all the members to Sashi. Sashi in turn introduced Garima and buaji.
NAni : "Arnav is my daughter's son. After my daughter Ratna left us these two kids were brought by me. I was their mother as well as their grandmother. They wouldn't go against me or any elders at the house. We all love each other very much and all of them respect my decisions."
Anjali : "yes uncle. We both are very attached to nani. I should not boast about my brother but I tell you I am proud of being his sister. He has taken up the responsibility of a family at an early age and he has reached success only by god's grace and his hardwork. He is really a nice character."
She gives them the details of Arnav about his work, studies, age and other matters. He has no other bad habits as well. Sashi and family was very much delighted to hear about the groom. They really wanted this marriage to happen. But they were just curious as to whether they would like Khushi. Sashi asked Garima to call Khushi. Khushi was dressed in orange colour lehenga. She was looking so beautiful and all the members present there were looking at her in awe on how beautiful she looked.
Shocks & Surprises pervading throughout Gupta House as soon as she entered. Payal's shock on seeing Akash. Akash's shocked surprise on seeing her with his would be bhabi .Anjali and Madhu's surprise seeing Khushi.The first reaction was of Madhu who just ran to khushi and hugged her knees calling her "Khushi Aunty". Khushi was surprised to see Anjali and Madhu and was very happy.She took Madhu in her arms. Anjali came near her hugging Khushi and Madhu kissed her on her nose. They were very happy to see Khushi as the bride. Khushi also felt satisfied to see Anjali and Madhu as they were very close to her.
Buaji, Sashi and Garima felt nice of Anjali's gesture and felt that their daughter is indeed lucky to get a sister in law like Anjali.
Anjali : "Do you all know if I had known it was Khushi whom we were coming to meet for my chotte I would have readily arranged for the engagement today itself."
But there was one person whose angry red scorching stare was falling on Khushi which she didn't notice as she was happily indulged in talking to Anjali and Madhu.
Lavanya ( staring at Khushi) : "But di. You forget the most important person. Don't just jump into conclusions out of joy. My bhai has to agree to this first."
Just then Khushi realized and looked at the speaker. Her smile started to fade away just like the sun set and her face gave a dark deep frown without showing off to anyone present there. Lavanya was really angry to see Khushi and the thought of calling her babhi was seriously irking her. She was just hoping for her brother to reject the proposal even if the others agreed.
Anjali : "CHutki, you don't have to worry about our chotte. He would surely love Khushi for the person she is. She is simple and elegant and very beautiful which itself is enough for my chotte to approve her."
This left behind a more irritated look on Lavanya's face and she just turned her face from them. Nani and others were happy to see the bonding between Anjali and Khushi. Khushi took blessings from the elders and sat with them for a talk. Khushi shared a nice rapport with all of them. She conversed with them about her studies, family and her likes. She had a pleasant smile throughout and Nani loved her talks.Nani got the next point in her checklist ticked too. Though she is very young at age all of them were impressed with her behavior, respect towards elders and she mingled easily with the elders in their talks. Nani kissed her cheeks and looked at others who nodded ensuring their approvals.Nani didn't even consider looking at the frowning Lavanya as she knows her behavior well. Khushi too didn't care about the presence of Lavanya as she was overwhelmed by the affection of the whole family.
Nani took out Arnav's photo and showed all the Gupta's who were very proud to see their handsome "would be damaad". Khushi was tensed as she could sense a big progress happening in this marriage proposal that too with this lightening speed. Though she got the chance to look at the photo she was shy to show her curiosity in front of the family as that would lead only to continuous teasing from her family and friends.Akash was stealing glances on his girl who was ignoring his glances and looking at Khushi which was noticed by Shyam who signaled to Anjali. Anjali became so excited that she has a bigger mission this time and the success of getting her brothers married would be fruitful soon.
Sashi : "Devayaniji we are really happy on this proposal. We can proceed further when your grandson also agrees to this. We have to request you for one important matter. Right now Khushi is studying in college. We were not planning for this so soon. So if you could consider the wedding to be extended for 6 months'. "
To be continued'
----------------------------------
Precap:
Arnav: "Di If you all are so happy and satisfied with this proposal, no need to ask me for the consent.I know about your selection and you would always select what is best for me. I don't need to see the picture even.You can proceed. But I need to tell you that I cant travel for the next six months. I prefer the wedding to be arranged after six months. Can you just convince them on this matter?"
Anjali : "Don't worry chotte. They also needed time for six months as my would be bhabhi is very studious and she wants to complete her studies before marriage."
Arnav was impressed by hearing her interest in studies. Anjali's talks about her behavior, talent and her nature gave slight shake on his heart. He felt a sort of unknown feelings for her even before seeing her picture, even before hearing a word from her. May be this was his girl whom destiny has fixed for him to share this life he thought.


Edited by harhem - 29 November 2012 at 2:40am