WELCOME
to the MKAP OS Writing Contest
we are very much lucky to have so many talented writers in our forum. So thought of starting a Contest (OS Contest). This contest will be completely different from the other OS contests, I bet
It will be fun!! So put on your Creative cap and Start writing !!
Theme : Post MKAP Situation, A fresh start !!

Almost all of us want to see our MKAP leads back together once again to entertain us. right? So here we Go! Lets have a fresh start! A new beginning!

What you have to do? (MUST)


You have to write an OS. Shouldn't be the continuation of MKAP.
It should be completely different and New!


A complete fresh concept. You can add MKAP casts there, Its completely up to you but our MKAP Leads are MUST!

Not necessary that they will have the same names (Krishna/Pratigya).
You can change if you want to.


Mention your Story Location and Why you choose that location.

Character sketch is a MUST! Do not start the story straight from the Leads or something. Add a little introduction of all the Characters first.

Story/OS heading is a MUST.
So very simple. You have to write a complete new story with completely different characters. (Including our Leads). So step in to Pearl Grey's shoes and start writing. Lets give her some ideas
RULES :


No word limit. But you have to finish your writing within a single post so Please don't make it too long.

No colorful writing allowed. Use simple fonts.

Each Participants can submit TWO writings.

Do not copy others story. Refrain from plagiarism and only submit your own work.

DO NOT disclose/Promote your entries to any friends via pms or anything.

Do NOT post your entries on the forum. Any OS that has already been posted on the forum cannot be submitted for the contest.

Submit all your entries to me (Anondo.R) through PM,
Title [MKAP OS Contest]

*Submission date - I need your suggestion. Can i fix it on 1st December??

So what are you waiting for? Hurry. Signup Fast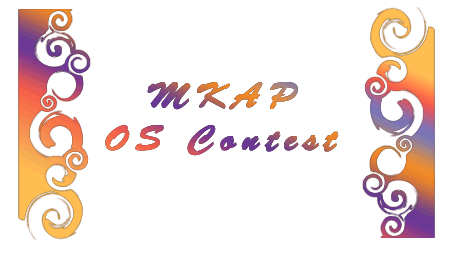 Edited by Anondo.R - 14 December 2012 at 11:51pm