Posted:

13 November 2012 at 9:28pm

| IP Logged



November 15, 2012
Is a very special day for two people...
As they celebrate the anniversary of their birth
T O G E T H E R & as a C O U P L E
on the same day!



The two initially shared screen space on the show namely, Kulvaddhu,
and with time the doors to their hearts unlocked and made them
express their love for each other and
tie the knots on December 09, 2009.

They are extremely down to earth and are head over heel in love with each other!
They are none other than








Dance among the ribbons
of the birthday balloons.
Smile through the lit candles
and sing to the classic happy tune.
Eat the cake of wishes,
frosted with sweet dreams of parties to come.
Blindly swing at the flying unicorn,
sending treasures across the lawn.
Spin among the music and laughter
in your perfect party dress that's brand new.
And till next year,


Janel M. Perez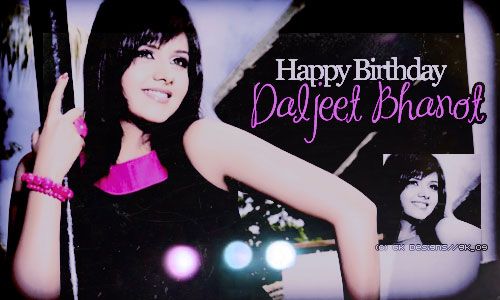 H A P P Y B I R T H D A Y
S H A L E E N & D A L J E E T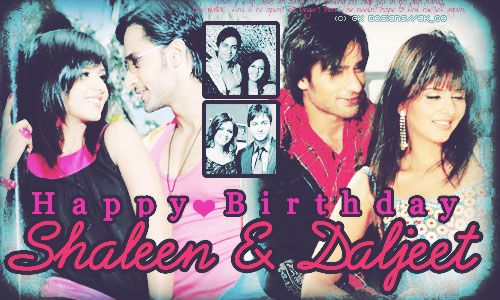 We at India-forums.com, wish you both a Happy Birthday, to one of the cutest couples I know
! May the years ahead be prosperous in every aspect, and be filled with love, health, wealth, and ever lasting happiness!
We love you lots!
Best Wishes From all of us



Credits

anitamalik
gk_09
MP_Radha
Mango


Edited by MP_Radha - 14 November 2012 at 12:27pm