Dear Shalu, I wish you a very happy birthday <333
I consider myself very lucky because I got to know you and come
closer to you as a friend. You are a wonderful human being who has
a heart made of gold. Often I have looked up to you as my guiding
mentor and you have never hesitated to be there for me whenever
I needed you. Your dedication and loyalty has set an example for many
and your talent speaks for itself. Your lyrical video mixes are just one
aspect of the sheer amount of talent you possess. On this very special
day, I wish you nothing but the best because you are the best and
you deserve the best. I look forward to learning a lot more from you
as our friendship continues to remain for many many many years to come.
I love you and may God shower you with good health, prosperity, and
lots of love this year.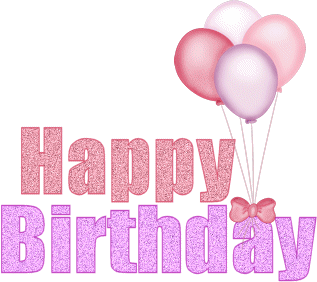 Jahn
Oh god girl...when you praise me...I am like...what the
...I feel so small compared to the talent you have. Jahnvi...thank you so much for your wishes and kind words darling...and of course our friendship aint going anywhere...I am going to meet ya Samjhi Tum
...ONCE A FRIEND FOR ME ALWAYS A FRIEND FOR ME...
Jahn...thank you so much for giving us a home like AT...trust me..that place is heaven for all of us..
luv ya Jahn