Fate-Mate
Thread 6
Meeting you was fate, becoming your friend was a choice, but falling in love with you I had no control over
Gloomy and Tsunami!!
Thank you Meenu for this wonderful Banner!!
I wish I was that excited as I always am for opening a new thread for my FFs...
This thread is ONLY dedicated to Arnav Singh Raizada - who made me start writing my FFs...
Arnav Singh Raizada - On behalf of all the phangirls - We Love You!! No ONE can ever replace you and you will always remain in our hearts...
Mr. Sobti -If you DO leave the show...I just wish you good luck in your future with everything you do...We will always support you with everything you do and want! May god bless you and your family and Happy Diwali from all of us...
What a transition! Do you guys remember last Diwali of IPKKND? Yup - that one!
The red sari, the almost kiss, the payal...
Exactly a year later...I think this is the worst Diwali for us IPKKND fans...
Anyhow - I don't want to depress anyone (considering I am depressed enough myself...)
Here is the 6th thread for Fate-Mate...
I didn't even realize it was already 33 chapters...
WOW - that's LOT of writing...
It has been a great journey from day one...
All the love I have recieved for this FF - I never thought this story will be appreciated like this...
To all the readers who read, like and comment on my FFs - THANK YOU for sticking with me by each update!!
Cyma - Thanks for the wonderful banners...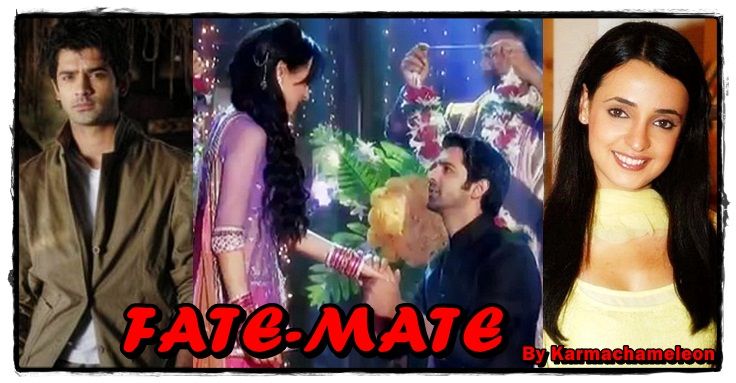 Awww - so cute!!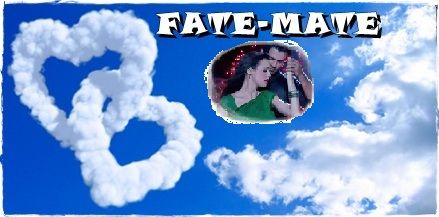 Fate-Mate 34 (Part A,B,C,D,E,F,G,H,I and J)
New Readers:
Fate-Mate Thread 1
Fate-Mate Thread 2
Fate-Mate Thread 3
Fate-Mate Thread 4
Fate-Mate Thread 5
Fate-Mate Thread 7


Edited by karmachameleon - 30 December 2012 at 6:56am