Vineets mum was too good in todays episode...

while anushka maybe right but her motive is wrong so she gets an overall

Vineets mums dialogue with vineet was the best part of today...so well said.

clearly showing her concern for her son...

the clash of reality vers what her son wants...
Maate aapki baat sola ane saach he par pyar toh hogaya he aapke bete ko

who bhi jab who karnahi nahi chahta tha...

aab toh aapka sahara he forum me vineet fans ka...

I suggest you send some Diwali mithai

to the CV's to turn the show in vineets favour...esa he toh hum bhi dher sari mithai bhej detehe...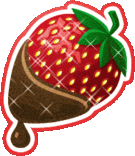 aapka gum hamara gum he...

Happy Diwali Maa...filhal toh lets celebrate festival of lights...

Be with your beta


Edited by monarainna - 12 November 2012 at 12:44pm