*********************
>> Mujhse hui bhool
Nidhi realises .. her mistake...
Calls up Ashu n says... she needs to.. save Khushi ..
Ashu is shocked and asks her where she is off to?
Nidhi says to the station ... n asks Ashu to get cops before its too late..
>> Bachao ..
Khushi prays God to save her from Mama-Mami ..
Right then Nidhi arrives on the platform ..
Mama-Mami force her to board the train as Nidhi bumps into all and sundry..!
>> Main aya hun lene tujhe ... zamano ko chodkar
Ashu reaches the station ..calls up Nidhi .. n gets to know that Khushi is not found
He says.. he has a doubt.. Mama-Mami ...are not off to Dehradun ..
AshNi start to look around ..
>> Chor se Seena Zori
Khushi sees a chance.. as Mama goes to get water for Mami ..n upon his return.. runs off..
Mama runs into Ashu and he slaps him and asks where is Khushi? He says.. ran off...
>> Off to Bareily .
Khushi ends up boarding the train to Bareily .. n wonders where to go?
She rues.. Nidhi does not like her ... n rues.. Ashu likes her but cant keep her..
She asks a nearby passenger about the next station .. n getting to know decides to get down
>> Tu sala kaam se gaya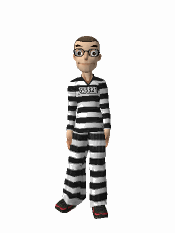 Nidhi informs Cops about the matter .. n Ashu asks them to keep an eye on Mama-Mami
They go to station master and inquire about the stops on Bareily train .. n Ashni inform him what to do..!
>> Khushi search mission
Khushi gets down at the next station ..! She asks for food .. n all shove her off!
AshNi reach the station .. Nidhi gets down at the spot n Ashu goes to the next station in search..!
Nidhi keeps asking everyone.. but doesnt get any answers.. she wants.!
>> Chor churaye ..shor machaye

Khushi picks up .a biscuit packet and all chase her but she escapes them all..! Nidhi tells Ashu ..Khushi cant be found ..
Right then Nidhi overhears screams of.. CHOR CHOR ... n realises.. it must be Khushi!
Precap --- Nidhi runs after Khushi ..and tells her that they wont send her to Dehradun but Khushi keeps running on n on n tells her to leave her alone. .n ends up tripping n screams.. AAH!


Edited by Armu4eva - 12 November 2012 at 11:07am