JaiGanesh ShivaOm
Hi all, I'm Sia.
I have got this privilege of updating the Written version of the show for
Mondays
and
Fridays
.
I would like to thank you for giving me this opportunity.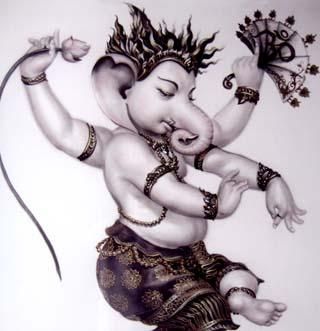 Devon Ke Dev Mahadev12th-Nov-2012 : 'Start of Samudr Manthan'



All the Devatas and Asuras have a face off at the ocean.
They kinda do sweet talk about they being enemies where they had to be Brothers!
and thank Mahadev for the opportunity.
Here Indr talks like Indian politician that its was foolishness that they fought.
Naradh ji appears there everyone pays their reverence to him... he feels surprised to see them together.
Brhmadev, Vishnu dev and Devi Sarswati appear (Without their jewelery ), Vishnudev is gladdened to see them all at one place without fighting with each other.
Mahadev appears along with Parvati devi.. again everyone pay their respect to them.
Shiva says that he is happy to see both asuras and devtas on one land...and he asks all if they are sure about this, the one who still has doubt can leave to which Indr says that they are darn sure about it.
Shiva then indirectly says that Freedom to take decision is the one thing that a human is given liberty to do.. Talking ones heart out and taking the right decision many times take a person towards happiness, peace and it also takes a person towards destruction and harm.
He says that if one stops comparing their happiness with others they can live happily in any situation- this is an eternal truth.
He gives a message that if one spreads war we get it back and if one sows the seed of happiness he bears the the same.
Shiva then moves ahead to the Ocean and requests it to let them start the process of churning...
The Ocean God replies to Shiva that, he could
Saying so the Ocean gives its nod for the churn (Mantha) process..
Shiva then says that they need a churning rod to Churn.. at that moment Himvan comes and is too pleased to help saying that Mount Mandarachala will be good as a rod as it is capable of holding the process.
Vishnu dev then says that he would himself go to Mount Mandarachala and request it.
Vishnu dev goes to Mandar and asks its help for the churning process.. Mandar mountain replies that it will be an honor to help them.. he says that he will be unable to go to the ocean itself , so Visnhu dev says that he would carry it there.
Vishnu dev grows in his size and takes it in his palm and reaches the place with it. He places it onto the ocean.. it goes deep into the ocean water... Shiva then asks Vishnu dev to give the mountain a balance to stand in the ocean...Vishnu dev now takes the form of a turtle (Kurma)
Indr in himself.. Thinks that at such moments also Shiva had to take the help of Vishnudev(and smirks), whatever it may be I only care for my Elixir (Amrit)
King Bali is overwhelmed with happiness seeing Vishnudev's Kurma avtar.
Naradji comes with another problem...that to churn they need a churning rope!
At that moment Mahadev closes his eyes and the snake (Vasuki) around his neck comes into the human form... Vasuki says to Shiv that Shiva shouldn't make them guilty by requesting, rather it would be his (Vasuki's) honer to help him.
Naradji says that they all will be forever indebted to him.
Shiv tells Devtas and Asuras to hold one end of the serpent each and pull it.
Indr then tells his folks to be at the head side of the serpent.
On asked by one of the devtas the reason of it he says that there is no reason... then one of the asur sainik gets reminded of Chakri's words that Devtas ar extremely cunning..
they doubt on that and compete for the place at the serpent's head.. they argue n this... Bali then reminds them of his teachings that what one expect the others to behave with us we should too behave accordingly!
He further says that if in the start itself such doubts arises then the whole thing which is set up by Mahadev will be a flop... At least they have to keep his respect intact.
Indr on this agrees to let them side at the head of Vasuki...
Seeing this Naradji thinks that Indr dev should have been Shadiyantron-ka-Raja kelantha (King of conspiracies) instead of King of Devtas.
They go near the serpent, then Shiva blows the conch announcing the start of the churning process..
They churn with great might...in the start of this Vasuki spits fire on the asuras...then they get to know Indr's ploy!
Even after that the Asuras decide to continue..
As they churn on.. the whole atmosphere turn grey.
The mountain erupts and toxic gases are released which troubles both the devtas and asuras...
As Indr thinks of escaping the place , the asuras on the other hand are firm in their resolve of keeping the maan of Mahadev.. and remembering at each point that Mahadev is with them.
Seeing the toxic fill up the air Parvati mata looks at Mahadev with grief in her eyes..Agnidev complaints about the growing poison to Indr dev, whoo says that only Mahadev is the last resort!
God's standing at the shores of the ocean wore a worried look as they knew what was to come next...
Precap:
Mahadev to protect the world drinks the poison...
Brhma names Shiva as 'NeelKanth'
the place is echoed with Har Har Mahadev
Happy Deepavali everyone!
Play safe and have a great time celebrating the fest with your near and dear.
May the festival brings all the Happiness, Prosperity and Good luck to all!
\|/ Jai Jai Shiv Shambho \|/
Regards
Sia