Posted:

12 November 2012 at 8:21am

| IP Logged

Muskarte hanste deep tum jalana,
Jivan main nai khushiyon ko lana,
Dukh dard apne bhool kar,
Sabko gale lagna, sabko gale lagna
Wish you and your family a very
**Happy Diwali**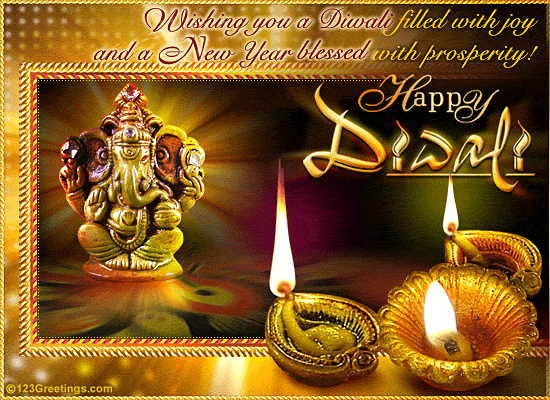 Video Update:
PR-12th Nov12-Video Update+PRECAP *HDQ*
WRITTEN UPDATE

Episode starts with at outside balan order to panwala to make one masalewala pan for him. Balan reminds all things with soham & varsha. He eat paan & throws out he says to panwala how u made this pan. He says to himself i wanna creat some rifts in between archan-manav and soham.
In manav's office he is telling his plan to office member. One member reads manav -soham news in news paper. He pass the news paper to DK. DK looking at newspaper & is thinking some thing. Meeting gets over all member leaves. Dk informs manav about newspaper & he says to him everything is ok na. Manav shocked & leaves immediately.
outside d'house news, media came there. Some reporter says manav deshmukh son is goon. They are talking about manav business realtion with soham. In d'house all member is watching TV soham news. Manav calls archu asking her everything is ok. Archu tells him she has closed the door & why is media coming in her chawl? manav tells archu that he is coming in the chawl.

manav arrive in chawl. Reporter asking questions to him. In balan's house balan & soham laughing to see this drama on TV. Balan informs varsha watch this. In d'house manav is so angry at soham. He tells archu that nw soham is creating probms in his personal as well as business life. Archu tells manav that some one no want to soham getting close to them. On tv reporter asking manav's son is here. Soham comes in d'house chawl outside. Manav comes out frm his house. Reporter asked soham is that true u r manav's son? Soham says yes unluckly i m his son. Manav is my dad. He had tried to kill him. He had shoot him. Soham says manav has nt deserved any one childs father. He telling reporter that manav is heterodox. Archu comes down, manav is also coming behind archu. Archu slaps soham. Manav shocked. In d'house savita, dam, everyone gets shocked to see archu slaps soham. All are comes out. Soham is so angry at archu. Soham says something but archu cuts him, says shut up. If u nw say anything about manav she will again slap him. Wht are u saying to reporter? That manav has nt deserved as father but u hv nt deserve as manav's son. She tells soham , u knew all truth & we also. U remember that manav had shoot u that time manav did nt knew u r his son. & u placed u r gun near my head to shoot me so that time manav had wanted to save his wife. U did nt remember when manav had shot u that time he had arrested him in police station. When u r in hospital manav called speacial doc for u r operation. Manav has done his responsibily as father but wht was you giving back? Scolding, badanam etc. Archu tells soham when u met her she thinked one day u will be change but u r criminal. U never changed u will become criminal. Then archu says to reporter u hv rights, power so whatever u want to do anything in society. She tells u r media u want a masala, spicy news na so u hv came here. U never shown anything realted manav how he became a successful in his life. I tells manav has big business man but before he had one mechanic in garage. But u never shown like this. Reporter takes down mikes & camera. Archu tells soham that she is promising him that she & her whole family will tell truth against u in court. She tells soham nw she will meet him in court. Manav says let go. Both manav & archu leaves frm there. Soham is looking angry.

In arjun office punni has already late for meeting. Arjun is waiting her for meeting. Punni comes & says sorry sir. Arjun tells her that it is important project. Both arjun & punni goes in conference room. Arjun is giving presentation suddenly punni phone rings. She sees purvi is calling her. She says sir one min & comes out frm conference room. She think why is purvi calling her? She pick the call & asking to purvi wht happen?purvi says arjun is there. if he is there please tells him she wanna inform him about soham. punni says ok..
At balan's house balan is angry. he tells soham & varsha that he has given news about soham-manav in news papaer.bcoz he want to stop mamav to say anything against soahm in court now all family members will tell truth against soham. balan says he want to scare manav & he will take case back but now what happen? varsha tells in court we will get bail soham but balan cuts her & says now manav has appointed one big laywer against soham. balan, varsh & soham looks worried. epi ends.

Precap: In court police are stop varsha & balan to meet him. manav, archana & all family member are present there. varsha tells soahm u don't worry everything will be fine soon. manav, archana are watching varsha...

Sorry for mistakes.. updating via mobile.


Do u like my Written Update then please hit the
button.




PLEASE DO NOT COPY UPDATES TO OTHER SITES, THIS UPDATE IS MEANT EXCLUSIVELY FOR INDIA FORUMS MEMBERS


Edited by --.NArESh.-- - 12 November 2012 at 10:13am