Last year on Diwali was one of the sweetest times in IPKKND...Arnav and Khushi's realization of their love and attraction for one another...just wanted to remember those fabulous episodes!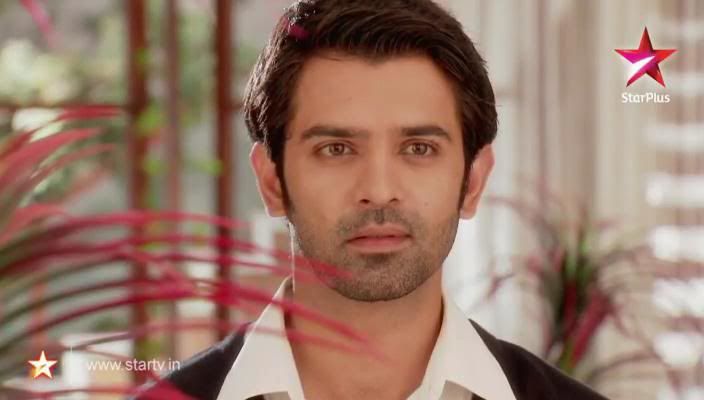 Arnav's expression when Khushi gets those silver coins (2 not even 1) from the detergent box, which he stealthily keeps for her, so that she is not disappointed!
And then there is a hint of smile on his face when he sees her jumping in joy on discovering them!
Khushi trying to put the fairy lights but gets entangled in them! I remember those hilarious posts by some members who compared Arnav removing the lights from Khushi as undressing her!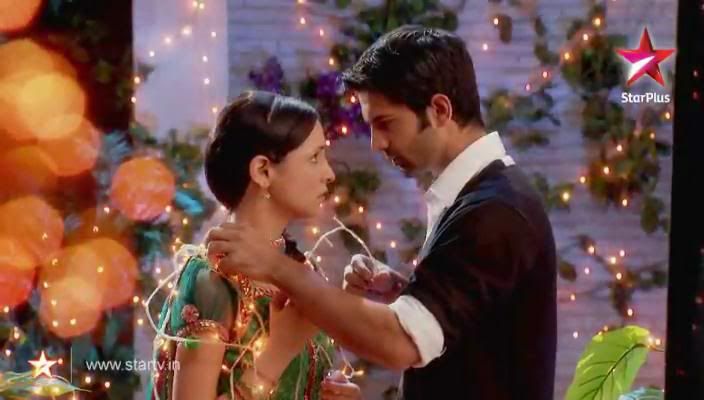 Epic Rabba Ve Moment...on the eve of Diwali at the Raizada House!
Diwali Day at the Raizada House - Khushi Kumari Gupta is not able to take her eyes of her boss when she comes to pain the diyas! The man in question was trying to put on some lights, but they kept staring at one another in frequent intervals!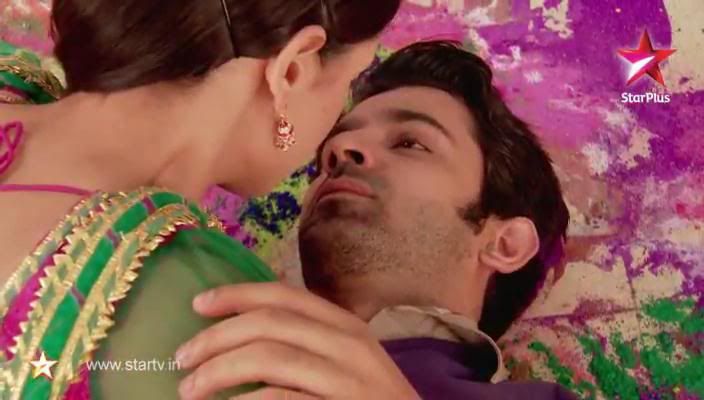 Arnav spoils Khushi's rangloi - and how?
One of the cutest scenes between them!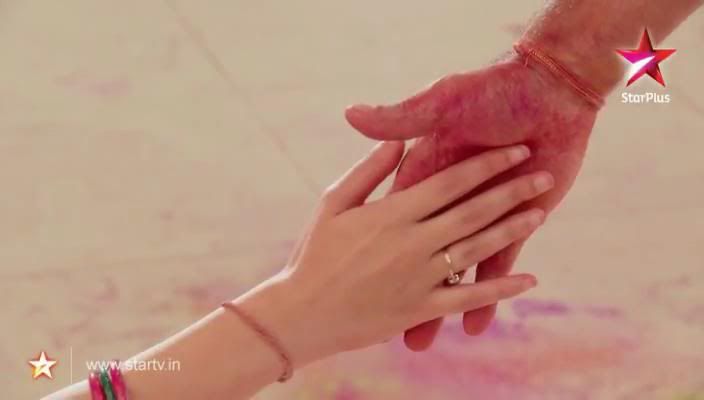 Arnav gives his hand to help Khushi get up...and colors her hand with red color, symbolizing marriage. Some member had written a really nice post on this action of Arnav's!
Khushi and Arnav surrounded by the Diyas on the evening of Diwali...Arnav putting Khushi's lost payal around her gorgeous feet!
Arnav and Khushi's face off and fight on the even of Diwali when he goes to drop her back home after the Lakshmi Pooja at Raizada House! Amazingly intense and romantic scene! Barun, as always, rocked!
Diwali last year was the actual beginning of Khushi and Arnav's relationship...the hatred had already turned into a grudging admiration which had in turn become friendship...and the festival of Diwali started their love story...
There were many, many more pics...many more memories of a memorable IPKKND Diwali. Just wanted to share a few and remember the wonderful time last year!


Edited by soapie - 12 November 2012 at 7:51am