Posted:

12 November 2012 at 1:32am

| IP Logged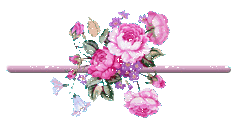 Piyush Sahdev belongs to Delhi. He did his education from Delhi University. His sister is also an actress. He is married to Actress Akangsha Rawat. Piyush is a dedicator to work and god. He is religious person and claims to be a simple person, likes to live simple life. He has 6 packs abs.

















Piyush Sahdev Is a hindi television , well established and one of the most popular actor. Piyush Sahdev has worked in 10 television shows. His first fame was As Shard in Ghar Ek Sapna on Sahara one. he actor moved to Mumbai in 20 century and before starting career in acting , he was a model.
Shakti

Bikhri Aas Nikhr Preet

Ghar Ek Sapna

Har Ghar Kuch Kehta Hai

kya kahein

Get...Huyi sabse parayi

Pratigya

Nach Le Ve

Meet Milla de Rabba

Hum ne li hai shapath



Edited by Mansi. - 12 November 2012 at 5:06am