Hello everyone! I really appreciate everyone's participation in the contest! Thanks to everyone we got some pretty good entries for each section. But before we go on to vote, here are a couple of rules that should be kept in mind.


*||* Voting Rules *||*
Please refer to the following list to determine the maximum votes allowed for each category. If you vote for more entries than allowed, only the first votes will be considered until the maximum number is reached. For example, if only 3 votes are allowed and you vote for 4 entries, we'll only consider the first three votes in the order that you type them).
One Shot Category: ONE (1) vote only!
Video-Mix Category: FIVE (5) votes only!

Non-animated Signature Category: FIVE (5) votes only!
Animated Signature Category: ONE (1) vote only!

Please do NOT advertize your entries through PM or otherwise. Any occurrence of the same will lead to immediate disqualification.
Please take your time to go through each of the VM before you vote - I know that sometimes it's easier to just pick the first couple of VMs instead of giving all of them a fair shot due to time. But I'm sure the members will appreciate your effort and time.
The last day to vote is November 24th 2012.
Please feel free to PM me with any questions you may have or you're welcome to post your questions in this thread.
The entries are posted below for your viewing. Happy voting!
Regards,

NBTNMKK Dev. Team

One-shot category(1 entry only)


Entry #1

*****************Marry Me! The Proposal!*****************
He tapped his feet on the ground nervously.
Damn! I should tie the laces. But then I don't know how too. Mohan Bhatnagar! You are going to propose the lady you always loved; the least you could do is tie your laces!
He took a deep breathe.
I am nervous! What will she say? With Mirchi Madam there is just no guessing.
He rubbed his hands to get rid of anxiety.
What is taking her so long? She should be here by now.
He touched the little velvet box in his pocket and its warmth gave him comfort.
He sensed her before he heard her soft footsteps. He turned back slowly. Her beauty never fails to amaze him.
Megha smiled at him.
"Mohan! Why did you call me here?"
And to her astonishment he went down on his knee.
"Hush! Let me say it first" Mohan popped open the box. A solitaire sparkled. "Megha! Will you marry me!"
Her face lit up with a lovely smile.
"You are crazy!"
"I know! He shrugged "and now Please answer!" he looked nervously.
Megha laughed out.
"YES!"
He whooped in joy and slid the ring on her finger.
"Perfect!" she smiled through tears.
"Now! You have to marry me!" He smirked.
"Mr. Mohan Bhatnagar!" she said in mock stern voice "I AM married to you. Past 10 years. So why are you proposing again?"
He grinned and said earnestly "I messed up everytime before. I wanted to do it perfectly this time. For You!"
They looked at each other and the time stopped.
"Spiderman!" "Papa". Two raucous voices brought them back to surroundings.
"Why did you call us here?" they looked at Mohan. Megha's smile widened knowingly.
"Actually I wanted to ask you something" Mohan cleared his voice "Chavanni! Piddi!" they mock glared at him and before they could protest he said.
"Don't disturb me! I am already nervous. Nanhi! Addu! Will you accept me as a part of your lives as a friend and father and be part of mine!"
They looked at Megha smiling and understood.
"YES!" they whooped and rushed to hug him. Mohan, Nanhi and addu hugged eachother. Megha looked on. Her heart overflowing with happiness. Mohan gave his hand to her and she entwined her fingers in his own and joined the loving circle.
"Spiderman!" Nanhi whispered in his ears "why aren't your shoelaces tied?"
"I like them this way!" he defended.
She gave a knowing smile and got down to tie the laces. His little angel is now a big beautiful girl with her mother's smile and her own personality. Addu, a strapping young lad who idolizes him. Megha his loving wife of a decade and lifetime standing by his side.
"How did I get so lucky?" he wondered loudly.
"How did WE get so lucky?" she corrected lovingly.
"Well we have a lifetime to find out!" he smiled.
"Sachhi!" Nanhi chimed.
Megha and Mohan looked at eachother, held hands and said in one voice
"Mucchi!"

Entry#2
**************** Just a Little Fairy tale ****************
***********
Once upon a time there lived a king; Vedkant Vyas. He had a beautiful kind-hearted daughter; Megha. In his court there was an evil priestess who through trickery and sweet-talk convinced the king to get Megha married to her no-good brother Maanav. Megha was unhappy for she wasn't in love. Her twinkling smile disappeared. Unknown to her someone was watching over her.
*******************
"Why isn't she smiling?" little fairy Nanhi asked sadly.
"Is there nothing we can do?" pixie Addu asked.
"Offcourse we can bring her smile back. But for that I need your help!" the fairy god-mother Jijbua smiled.
"We are ready!" the little ones shouted enthusiastically.
************
Mohan, the gold-hearted robin-hood of the jungle was practicing archery while his rag-tag mixed bunch loyal friends cheered. He suddenly saw a beautiful doe and started chasing her.
Megha was sitting desolately in the garden when she saw a lovely hare and ran after it.
The hare ran straight into the jungle with Megha in pursuit. And she suddenly collided with someone. Mohan grabbed the princess before she fell down at the impact. They stared into eachother's eyes and then they fell in love.
The doe and the hare morphed back to their original forms; Nanhi and Addu. They hi-fived jijubua.
"Now what?"
"Wait and watch!"
********
"I can't marry Maanav! Father!" Megha declared softly but firmly.
"Why not?"
"For I am in love!"
The king was furious.
"With whom?"
"Me!" Mohan walked into the courtroom with swagger and smiled reassuringly and lovingly at Megha.
"Arrest him!" Vedkant screamed.
The soldiers charged and battled ensured. Mohan drew his sword and parried their blows with ease and attacked. Megha watched on torn between pride and fear.
And then Mohan was the last man standing.
"Is there anyone else?" he asked cocky standing tall among fallen men.
Vedkant shouted in frustration.
"Megha is betrothed. She has to marry Maavav!"
"Talking about him?" Mohan's friend Guru dragged bounded Maanav in the courtroom. "Go ahead! Tell the truth you pipsqueak!"
Maanav confessed desperately.
"Forgive me King! I own no kingdoms or riches. It was Renu's conspiracy."
Realizing her game is over Renu tried to bolt when she was tackled by soldiers.
"Throw them in dungeons!" the king raged.
He looked at Mohan.
"Forgive this old man's folly that I failed to honor true love. Will you marry my daughter?"
"There is nothing in the world I would want to do more!" Mohan replied looking at Megha with all the love in the world in his eyes. Just for her.
Megha smiled through tears.
The king gave Megha's hand to Mohan and the courtroom erupted in cheers.
**********
"Yeah!" We did it!" Nanhi and Addu cheered loudly and hugged jijibua.
"So kids what do we say after every fairy-tale?"
They chorused.
"And they lived happily ever after'"
"Nanhi wake up!" Megha shook her.
"Maa! I was having sucha beautiful dream!" Nanhi protested.
"Accha! Tell me!" Megha insisted.
Nanhi sat cross-legged on bed.
"Once upon a time''."
*~*~*~*~*~*~*~*~*~*~*~*~*~*~*~*~*~*~*~*~*~*~*~*~*~*~*~*~*
Video Mix Category(5 entries only)

Entry #1
Link : http://videobam.com/SPlnp
Entry #2
Link: http://videobam.com/kdhzp
Entry #3
Link: http://videobam.com/xbyFu
Entry #4
~ phir ley aaya dil ~
Link: http://videobam.com/NeJHz
Entry #5
Jab Tak Hai jaan~ part 1~
Link: http://videobam.com/RbOhr
Entry #6
Jab Tak Hai jaan ~ part 2~
Link: http://videobam.com/VoIAV
Entry #7
Link: http://videobam.com/bRVqZ

Entry #8
Link: http://videobam.com/rTGVX


Entry #9
Link: http://videobam.com/mvwlh

Entry #10
Link: http://vimeo.com/52500194

Entry #11
Link: http://www.dailymotion.com/video/xupncu_mmn-vm_music

Entry #12
Link: http://videobam.com/VlqJL

Entry #13
Link: http://videobam.com/WOzWH

Entry#14
Link: http://videobam.com/fryFV
*~*~*~*~*~*~*~*~*~*~*~*~*~*~*~*~*~*~*~*~*~*~*~*~*~*~*~*~*
Signature Category
Non-animated Submissions (5 entries only)

Entry #1
Entry #2
Entry #3
Entry #4
Entry #5
Entry #6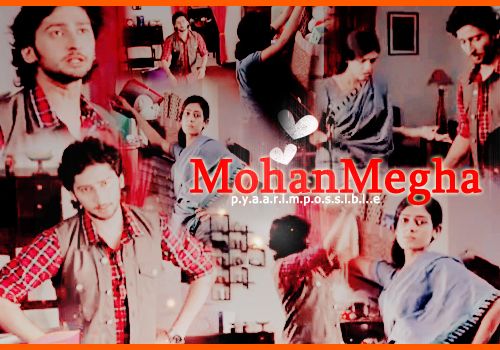 Entry #7
*edited*

Entry #8
*edited*
Entry #9
Entry #10
Entry #11
Entry #12
Entry #13
Entry #14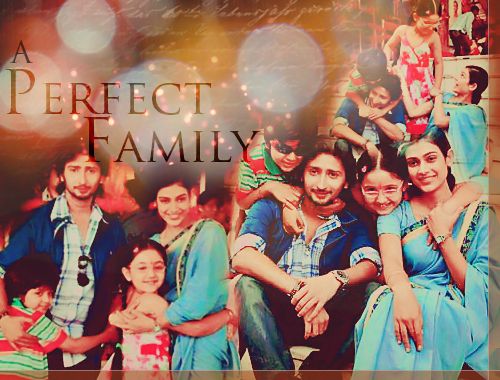 Entry #15
Animated Submission (1 ENTRY only)

Entry #1
Entry #2
Entry #3


Edited by -Fivr- - 19 November 2012 at 10:31am