Today is a very special day for someone we all love, its Kinshuk and Divya Mahajan's first Wedding anniversary, that means they have been married for a year now, I know many of you have been heartbroken after hearing the news of Kinshuk getting married but whatever happens, it all happens for the best (So get over it! Nobody comes in between my favourite couple!
) anyway back to the point, Kinshuk and Divya's relationship is indescribable, its just soo perfect, and beautiful (Beware people, if you try and change that then you will have to go through me first!
), basically they are what you call Rab Ne Bana Di Jodi (not CV's Ne Bana Di Jodi,
ok that was a bad joke
) so as fans I made this special thread for them so we can all wish them and make the day even more special
Here's the FB Link, FB People comment here as well
:
https://www.facebook.com/events/516093761736092?refid=25
So happy wedding anniversary Kinshuk and Divya or as we all like to call you, KinYa, hope and pray that you will stay happy like this forever and ever and ever... Keep staying happy together and make us love you and your couple even more and more and more...
A VM from my side with some of the fans messages, not my greatest Vm but still for KinYa
Here's some messages and wishes from fans:
trinilisa
I wish Kinshuk & Divya all God's Choicest Blessings, Good Health, Love & Happiness To Last A Lifetime and May All Their Dreams Come True
tch912
I wish you and your wife nothing but happiness.
SimranLuvsAdiNa
Wishing you a veryy veryy happy wedding anniversay Kinshuk & Divya..
Remember the yesterdays
Plan your tomorrows
And celebrate your today
Happy anniversary to a lovely couple
God bless both of you
xsumi
Happy 1st yr anniversary to kinshuk and divya
i hope ur marriage live long and u both make such an adorable couple
love sumayyah xx
kmfan_2
Dear Kinshuk and Divya,
On this very special day both of you complete a year of togetherness in this beautiful journey of life...
May your love grow with every passing year...
May your respect for each other's contribution help in enriching your lives...
May you be blessed with a life that offers you so many memorable moments to cherish...
May both of you be a support to each other at all times...
May your happiness spread all around you and your dear ones to make them happy and proud of you...
May you always be enthusiastic about your future dreams...
May you remain ever smiling and happy...
God bless both of you!
Happy Wedding Anniversary!
Loads of love and blessings from me too...
Shanti ... your die hard fan!
jananishan
I just want to convey my hearty wishes to those love birds that i always wish to see them together with happiness... just love those cute love birds... wish kisi ko nazar na lagega..
they are "rab ne banade jodi"
moniluvskinshuk
Kinshuk !! Jodis are made in heaven , I just heard about it but by seeing U and Divya I can really see it and say it that You guys are made for each other and really Jodis are made in heaven
. Wishing you and Divya a very very HAPPY 1st WEDDING ANNIVERSARY
. I wish you both live happily forever
. Loads and Loads of love from me to my Most Most Most..Fav Real offscreen pair .
Love u KINYA . U Guyz just Rockk
jasviren
KINSHUK, I Heartily wish you and Divya.. A Very Happy and Prosperous Married Life. You two make the sweetest couple
I wish you years and years of Love and Happiness together and many many more Anniversaries to celebrate. Once again Congratulations on your first Anniversary KINYA. God Bless you both and Love so so much
Surish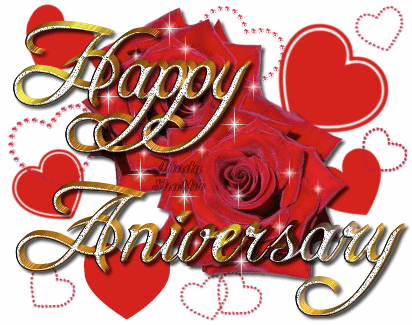 Kinshuk and Divya!


Edited by FizaluvsKinshuk - 11 November 2012 at 3:44pm