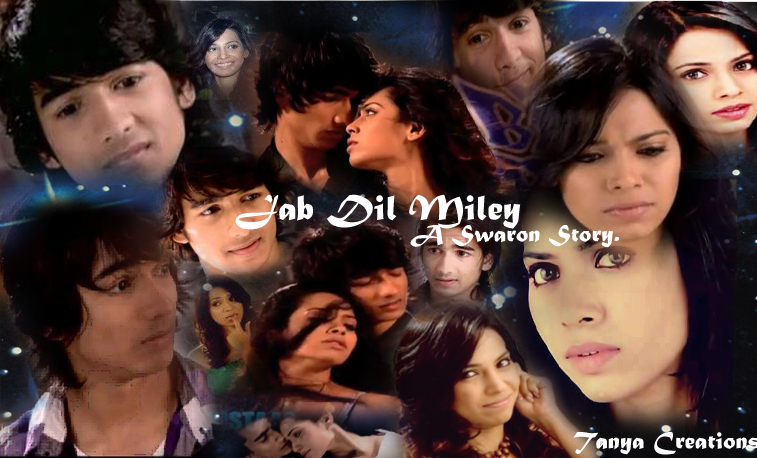 PART- 12
It was their 6th class back to back now..Sharon thought that she will feel good in this class as it was of history..She always feels good studying history since her childhood.Teacher entered the class and announce a new history assignment..
T:so students I am giving you all a new history assignment..it is not as big and tough as before's..it is easy this time..but for this time you all will be paired with each other as I am giving you all the time very short because of some syllabus issues'so you all have only 3 days.
Teacher asked them to pair themselves with the person who have same first alphabet of your name..It was only 2 "S" in class..simi,swayam..and Sharon..and only 1 "N"..so simi asked teacher to be paired with nilesh..and she got permission.Ayesha instantly suggested teacher to pair the last S together for the assignment.
T:So the last 2 "S"..you both are paired up..
Sw:Ma'am I can handle this assignment by myself..i don't need any other "S"..He said without giving a glance to Sharon.
Sharon feet hurt on his statement of calling her by "S"..but decided not to react at all since she had decide to be cold and stranger with him.
T:Sorry swayam but you had to..so Sharon and you are pair from now..till the assignment..and best of luck..Please make sure to collect the copies of your assignment queries for both the partners from the table before leaving the class.
And suddenly bell rings..swayam did not realize and left the room without collecting the copy..Sharon though if he will not get his copy that might can create problem in working on assignment..so for that she collected his copy and place it in her bag with her's.
____________________________

They all were in canteen except Sharon..swayam did noticed but in his heart..he did not make anyone notice that he was looking for Sharon.Sharon on the other hand was basket ball court..sitting alone..writing something on her queries copy..She was unconditionally writing swayam name on it..with different sizes and different font style..She almost wrote his name near very line and on very page..almost more than 50 times.
Suddenly her pen stopped and her eyes open wide as she realized that she was writing his name all over on her copy..
Sh:shit..i messed my copy'thank god front page is clean..but who cares it is for our help not like teacher will ask for it once we will finish the assignment..She though to herself and again placed the copy in her bag..with swayam's copy.
__________________________________

It was almost 7:00pm..she stayed back late to read some novel and even to find some important information which can help her on her assignment'She was coming out from library..She was alone in the whole college except few peons and guards.She was walking pass from the rehearsal hall when she heard some song coming out from it.She knew it was swayam..she don't have to see him to know that it is he.She though to give him..his query copy..and entered in rehearsal hall..Swayam stops and turned back to see her..he did not say a word neither she.They were silent for some second when finally Sharon broke the silence.
Sh:Um..you forgot your query paper..I have YOUR'S..I though to give it to you..She said and grabbed a paper from her bag and forward her hand in front of swayam.
Swayam without answering or giving him second glance took the paper and left the rehearsal hall.
Sharon closed her eyes to bear the pain..She was angry on herself as she was feeling the pain..she wanted him to feel when she planned to leave him.She was hurting HERSELF from in and out badly.
__________________________________

Swayam's POV
Swayam entered his house and went to kitchen straight..He cooked fo himself today as he did not have anything from whole 1 day..his stomach was hurting and growling.He always felt good when he cooks himself..and today he cooked thinking same that cooking will help him..but in vain.He had his dinner very little and layed on the bed early than he used to sleep.Suddenly he remembered about the new assignment and he jerked off from the bed..unzipp his bag and took the copy from it.He read its first page..and his heart felt pacing high when he turned it to second page..there was written his name everywhere with a writing more beautiful than a script..He soon realized that it was sharon's copy which she mistakenly gave it to him.He traced him thumb on his words..for a moment his heart melted and questioned himself that sharon really don't love her..and it answers only YES..she do..but again he refused his heart and keep the paper back in his bag to return it to Sharon tomorrow'and he drift to sleep.
____________________________________

Sharon's POV.
Oh god..shit I handed him my copy..it was HIS name written all over it..i hope he don't see it..i hope he forgets to see it tonight..jeez,I can I be so careless with him..but what if he sees it and even ask me about it tomorrow.No..no I can't be able to answer him..Shit..nothing is that I can do now..so better sleep Sharon and be prepare for tomorrow..She said not so soon drifted to sleep.
_____________________________________

Everyone was in canteen..and waiting for swayam as they have to discuss about some coming footloose again..Sharon was very nervous..her heart heart was beating very hard..When suddenly everybody saw swayam coming in the canteen..but he was not alone..there was a girl accompany him..she was holding his arm..sharon was kept looking at their interwined arms..as she was throwing daggers to them through her eyes..she instantly take off her eyes from them..and took a deep breath..swayam came and start talking to rey about something..sharon realize on his behavior that he did not have yet read the copy which means he did not know that he have her copy..she took another relaxing breath.
V:Hey introduce to karwa yaar..girl and all haan! He said while smiling towards the girl..who smiles back.
Sw:Um'.she is ria..my..my girlfriend guys..
Sharon clenched her fist to control her emotions..emotions of anger..may be emotions of love even'she did not even look at him and kept her head low..pretending to be texting someone.
She did not utter a word and left the canteen..swayam saw her leaving but did not react'this time even rey felt something odd between them..ayesha and rey both were looking at each other confused..they did not know what was happening between them.
Sharon ran to the girls locker room and hide herself there..She hold the sink for balancing..as she was feeling very weak..perhaps she can faint anytime..His words in canteen was ringing in her ears'suddenly she touched her cheeks and find it wet..a lone pair of tear dropped from her eyes to her cheek..she touched them and asked herself..why..why Sharon raiprakash is crying..i can't'aur kis ke liye..kyun aaj itna ajeeb lag raha hai..aisa jese apne heart ka koi piece khud se alag kardia mene..kyun lag raha hai jese saamsain thum jayegi..jese waqt peeche kyun nahi chala jata..kyun..kyun..kyun..
The whole day went fine..sharon was working in rehearsal hall on her assignment..but still she was confused because swayam and she both have to work..and it was only 2 days left..but they did not even discuss anything about it..When suddenly swayam entered..she jerked up from the bean bag and adjusted her dress as it was getting quite low..because of her uncomfortable sitting position..Swayam noticed this and lowered his gaze for some time..
Sw:Um..sharon..take it..i think it's your! He said passed her..her copy.
Sharon felt freeze knowing that he check the copy..knowing he must have read his names on it.
Sw:Sharon?
Sh:um..yeah..she said and grab the paper from his hands.
He without saying anything turned to leave.
Sh:Sw..swayam..
Swayam stopped as he felt current ran down in his spines..he always felt so good to hear his name from her lips..he closed his eyes in ancitipation..be stopped in his track but did not turn..
Sh:It's only 2 days left..i think we are PAIR'I mean for the assignment..so we need to work together..
Swayam still did not turn..
Sw:Okay..aaj raat we can discuss and then tomorrow we can work on separately and can complete the assignment..
Sh:Okay..as you say..but aaj ra..raat?
Swayam turned as he was angry on her question'and came forward to her a little.
Sw:kyun..u think main kuch karunga? Aaj raat kyun nahi..
Sh: I mean..i was asking aaj raat kahan! She said looked straight into his eyes.
Sw:We will meet in the basket ball court..at 8:30! He said and left the rehearsal hall.
Rey and Ayesha were in caf..enjoying their coffee..rey had decide to ask Ayesha if she likes him or not..and than he will propose her here only..
R:Um..so hows the coffee?
A:Ahh..i love it..u was rite they make good coffee..she said and smiled.
REY's POV
No..no rey don't ask her opinion'just propose her I know she likes me..i can see in her eyes man..but now I will not propose her here..
R:Umm..ayesha I want to take you somewhere..
A:umm..yeah sure..we can go..but where?
R:Surprise surprise..and they both left for the place.
Their car stopped on some mountainy area..covered with beautiful orchids and lilies..it was night but still beautiful.
She was looking at the sky when she suddenly felt rey kneeling down in front of her..
A:rey..what are you doing?
R:Ayesha..um..I LOVE YOU..would like to accompany me for forever..? he said with a smile.
Aeysha felt her heart doing summersaults'she smiled at rey's cuteness and kneeled down to him.
A:Um..why not..and she starts laughing.
R:sorry!
A:Why not..YES u idiot..
And rey starts shouting and jumping like a kid..she starts laughing on his childish gesture.
A:rey'I..i love u too..she said and lowered her gaze..
Rey came forward to kiss her..she closed her eyes..but she felt his lips on her forehead instead of on her lips..She smiled at how he respect her.
Swayam was in basket ball court..dripping the ball..harder and harder..when he felt her presence..he turned to look at her'she was wearing a white..indian dress..she never wanted to wear indian again ever in her to life in front of her..but salim chacha did nt let her leave the house in something modern.She walked in basket ball..He was having the same feeling he felt when she came in front of him wearing that saree..he immediately start ka convo which helped him not to think about tht night anymore.
Sw:We can start..
They discussed some things weirdly as not trying to look at each other..they were almost done..when Sharon felt something wet on her cheeks..she touched it look upto the sky..and BINGO! It starts raining..sharon could have ran into the shelter but she had to collect all the papers and important notes first..it was raining..heavily..she was by now fully drenched in water..swayam was looking at her..she as looking not less than any fairy in wet white dress..She loked at him for a second and the removed her eyes from him..as she saw him starring at her..
Sh:Shit..shit I am all wet..god..help me..i dunt even have my car..she whispered but loud enough for swayam.
Swayam though to give her a lift but did not as he thinks he deserve it..and did not utter a word and left from there.
Sharon was trying to call rey..and Ayesha..as she knew that they were on the date today..but because of the network problem in rain..their numbers were unable to reach'She had no other option but to wait until the rain stops and than she can walk to the house or call them again..there was no shelter there'It was almost 1:00 in night and still she was sitting there drenching in rain..it was still raining at a very high pace.She was freezing now..and wrapped her arms around her to feel warmth but in vain.
It was 3:00 now and still it was raining though..sharon tired to take a lift but in vain she even tried to walk to her house but her legs were stiff and paining and she could not walk..and sit on one of the stairs and hide her face in her knees..crying and sobbing'she could feel her body get warm because of the fever..she was scared to be alone..suddenly all the lights went off as the current of the area gone.She puts her hand on her mouth to not to scream in fear.She again tried to call rey..this time he picked the call.
R:Sharon..itni raat ko caal kya is everything fine..!
Sh:rey..sobbing'who actually..sobbing..and she tells him all the story!
R:stop worry Sharon..i am coming..don't go anywhere I will be there in some time..wait..he said and let his house urgently..
Sharon was waiting for rey when..suddenly she starts feeling pain in her head'and after some seconds she faints'after 10 minutes rey entered the basket ball court totally panicked..and saw Sharon laying on the floor..she was bleeding from her forehead she was sitting on stair when she fainted and fallen to the ground in a wrong position.
R:shit..sharon..open your eyes..omg..He said while tapping her cheek.
He picked her up in her arms and lay in her in the back seat of his car..and drive towards his home..because it was late and going to ayesha's house was not a good idea..and beside that she will starts getting tensed to see her in this situation at this time of night.
He layed her in his guest room and asked her maid to change her clothes and take care of her whole night..as he could not be with her whole night alone in one room..He went to his room and sat on the bed.
Continue..scroll down!